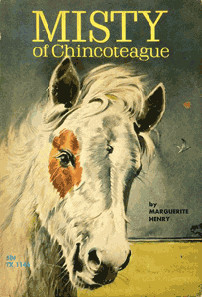 Chincoteague Island is famous for a number of reasons but one of the bigger reasons is a children's book by Marguerite Henry entitled "Misty of Chincoteague."
"Misty of Chincoteague" is the touching story of one of Assateague's wild ponies and the two children who hope to purchase her at Chincoteague's annual wild pony swim and auction.
A beautifully written and gorgeously illustrated book aimed at children but enjoyed by people of all ages, "Misty of Chincoteague" is second only to "Black Beauty" as America's best selling horse book. It was even made into a movie, filmed here on Chincoteague and starring David Ladd.
Read the rest of this page »