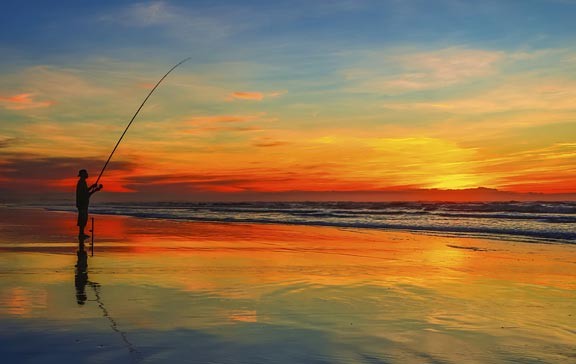 Surf fishing Assateague Island is a great, outdoor pastime – and can be a fruitful one as well, especially this time of year!
What is surf fishing?
If you're picturing an angler on a surfboard, back up a bit there, fellah. Surf fishing is conducted from the shoreline or while wading in the surf. Similar terms like "surf casting" and "beach casting" are more specific and refer casting into the surf from or near the beach. Surf fishing, as the name implies, is primarily a saltwater endeavor. Surf fishing is a general term and does not specify they type of equipment used or what type of shoreline you are fishing from – you can even surf fish from a pier.
Read the rest of this page »