March 14, 2015 by Corey A. Edwards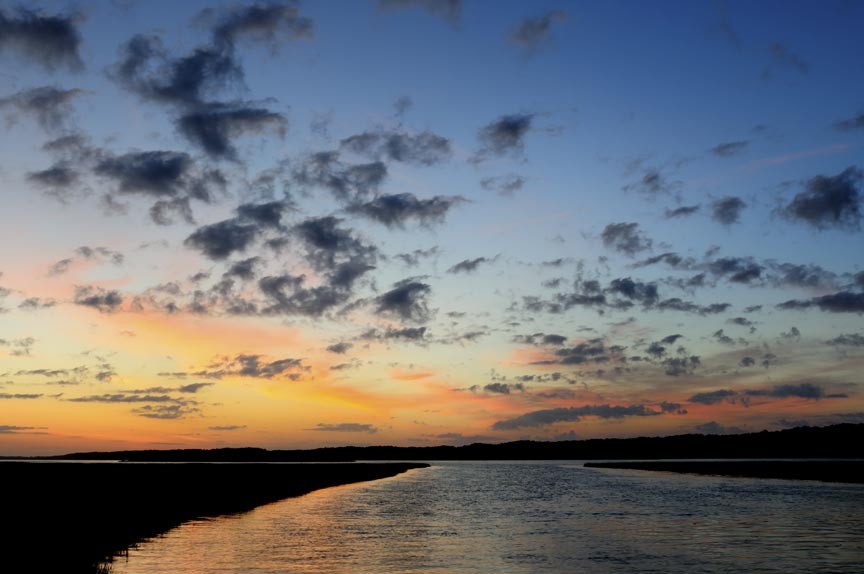 Coastal Living magazine recently picked Chincoteague, Virginia as America's Happiest Seaside Town – #1 out of a list of 10 finalists. We here on Chincoteague Island just nodded and smiled: yeah – we knew that!
Coastal Living's breakdown of America's Happiest Seaside Towns for 2014 included some wonderful places – such as Saugatuck, Michigan, Captiva Island, Florida, and Haleiwa, Hawaii – but we weren't too terribly surprised to find ourselves at the top.
There are lots of things about Chincoteague Island that qualify it as America's #1 happiest seaside town

Read the rest of this page »
November 15, 2014 by Corey A. Edwards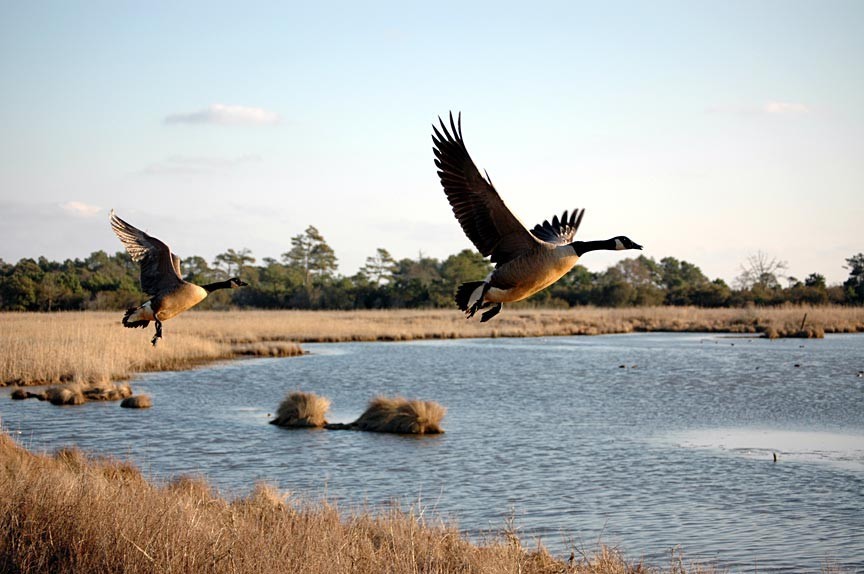 Assateague Island's Chincoteague National Wildlife Refuge is a major stopping point for the annual, fall migration of numerous species of waterfowl, peaking around the weekend of November 27 – just in time for the Assateague Island Waterfowl Weekend!
Just kidding – of course the annual, Assateague Island Waterfowl Weekend is scheduled to coincide with each year's autumn peak of migratory activity. This natural event sees thousands of different species of birds resting and feeding in and around the more than 14,000 acres of beaches, maritime forest, saltwater marshes, and freshwater marshes of Chincoteague National Wildlife Refuge.

Read the rest of this page »
October 18, 2014 by Corey A. Edwards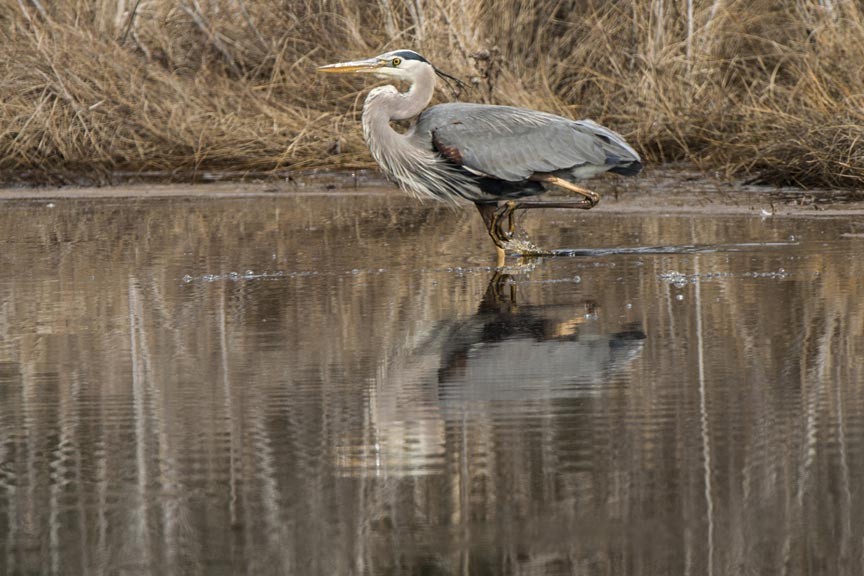 It may sound counter-intuitive but a Chincoteague Island winter getaway is your ticket to a rare and beautiful, Virginia Coast vacation that you'll remember for years to come.
You may be picturing snow and sitting huddled around a heater when you hear "Chincoteague Island Winter Getaway," but that couldn't be farther from the truth. Winter weather on Chincoteague Island tends to be mild, cool, and pleasant: the average temperature on Chincoteague Island in December with sunny skies is 50 degrees, making the winter holiday season the very next best time of year, after summer, to visit!

Read the rest of this page »
December 16, 2013 by Corey A. Edwards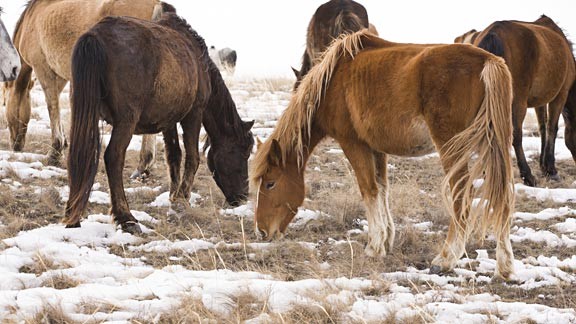 Like the rest of the Chincoteage Island, just because it's winter doesn't mean the wild ponies of Assateague Island's Chincoteague National Wildlife Refuge have been rolled up and stored away until spring!
They're still here and, as a matter of fact, as long as you don't mind the lower temperatures, now can be the one of the best times of the year to see them as you wont be fighting the crowds.


Read the rest of this page »
This is our final post of the Beach Fun series. We hope you come and visit Chincoteague this summer and put some of these suggestions to use!
Kayaking
Kayaks can be launched and beached at both the beach and Toms Cove areas, including Toms Cove Hook. If you are kayaking, keep an eye out for swimmers so you don't whack them with a paddle! Note: you cannot kayak in lifeguarded sections of the beach, nor are kayaks allowed in refuge impoundments or borrow ditches.
If you need to rent a kayak, simply let us know when your make your reservation or upon arrival and we can connect you with a local vendor.
The National Park Service also conducts summer kayaking programs from the Toms Cove Visitor Center to explore the Assateague Island National Seashore. Please contact the Toms Cove Visitor Center for details at (757) 336-6577.
Personal Watercraft Rentals and Tours
You can rent jet skis to explore the waters around the island. Prices are in the range of $95 for one hour. You can also hire companies to take you on jet ski tours. They will lead you around Chincoteague Island with up close views of the Assateague Lighthouse, ponies, marsh wildlife, and more. Take a break on the Sandbar for a quick barrier island beachcombing session.  These tours can be personalized to be as mild or wild as you would like!
Visit the only beach on Assateague Island that allows boats. Locals know this spot for uncrowded summer fun. Look for the ponies and beachcomb for treasures amidst unspoiled nature. These tours takes you around the south end of Chincoteague and back.
Sounds like fun? Just let us know and we ca set up a rental or tour for you!
Comfortable and Welcoming Lodging in Chincoteague
Miss Molly's bed and breakfast promises to be the icing on the cake during your Chincoteague vacation! Book with us for summer 2013 soon!
April 30, 2013 by insideout
In our last post, we outlined some fun ways to spend your time at the Chincoteague National Wildlife Refuge Beach, including crabbing, clamming and fishing. However, maybe seafood is not your thing. Here are more ideas for beach fun during your trip to the Virginia coast!
Horseback Riding
Horseback riding is allowed along the beach in the Over Sand Vehicle zone only. This area usually closes from March 15 to late Fall.
Beachcombing
Shells can be a beautiful, affordable and natural souvenir of your visit to Chincoteague National Wildlife Refuge. Each person is allowed to take one gallon or less of unoccupied shells. Driftwood may not be collected.
Campfires
Having a campfire on the beach is one of the nicest ways to spend an summer evening on the Virginia coast. Bring beverages and snacks – make hot dogs, s'mores and even clams! But keep in mind certain regulations must be followed so you don't get in trouble with the park service. Campfires are allowed only in designated sites located along the beach. You also need a fire permit (which is free) and a site assignment. Get these at the Toms Cove Visitor Center.
Boating
Boating is an exciting way to explore Assateague and the waters surrounding the Island. Boats are allowed to land at Toms Cove Hook between September 1st and March 14th. However, there are no boat ramps or docks available for public use at Chincoteague National Wildlife Refuge. So if you want to come to shore, make sure to bring your floaties or a waterproof bag for carrying your goods!
Can you believe we still have more ideas for beach fun this summer?!? Check back this month for our final post on Chincoteague Beach activities!
Need a Place to Call Home in Chincoteague?
We invite you to be our guests at Miss Molly's Bed and Breakfast in downtown Chincoteague.
March 27, 2013 by insideout
As the warm weather returns to the Virginia Coast, the beaches will begin to fill with swimmers and sun bathers. What else can you do at the beach in Chincoteague and Assateague?
Fishing – Visitors can choose to fish in designated areas of Toms Cove and Swan Cove. Visitors may also choose fish from the beach, outside of life-guarded areas. Fish after hours by procuring an overnight fishing permit from the Toms Cove Visitor Center.
Some of the fish common to the waters around the refuge are bluefish, striped bass, summer flounder, Atlantic croaker, spot, and red drum. Clearnose skate, bullfish, and Southern stingrays may be caught, as well as smooth or spiny dogfish sharks. Crabs are notorious bait thieves, and can include lady crab, spider crab, and blue crab.
Crabbing – One of the most popular activities at Chincoteague National Wildlife Refuge is crabbing.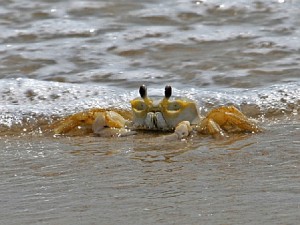 Crabbing is permitted in designated areas in Swan Cove and along Beach Road, as well as from the boardwalks near the entrance gates. Blue crabs make a tasty meal, and catching these feisty creatures only requires a few tools: a crab line, a net, and a bucket for your catch. Don't forget bait! Chicken necks are a good choice – the smellier, the better! When crabbing, remember to observe state limits on size and quantity. Each person is allowed one bushel of hard crabs per day.

Clamming – All you need to clam are a bucket or basket and a clam rake. Look for the tell-tale "key hole" in the mud, or just pick a spot and start digging. There are several different types of clams that can be found in the waters around the refuge, including hard-shell clams (also known as "quahogs"), soft-shell clams, and razor clams, which have a long and narrow shell. Visitors may take a maximum of 250 clams in one day. There are also multiple commercial and private clam beds in the waters around Chincoteague and Assateague Islands. These areas are prohibited for recreational clamming. Resale of clams taken from the refuge is prohibited.
Come back to the blog to see the rest of the list!
Lodging on Chincoteague
When visiting Chincoteague, we invite you to be our guests at Miss Molly's Inn. We are a premier bed and breakfast with personable, friendly staff and delicious breakfasts. Welcome to the island!
March 14, 2013 by insideout
Next month, the infamous Chincoteague Pony herd will be rounded up for vet checks. The southern herd will be rounded up on Friday April 6 and the Northern herd on Saturday April 7. You will be able to see the Southern herd in the Southern Corral, just off the road that takes you to the beach.
This is one way to see the Chincoteauge Ponies all together besides the main pony swim in July. If you're not into crowds, this is an alternative.
Observing Ponies on Assateague
You don't have to attend a penning or the pony swim to see the wild herds on Assateague.
To see wild ponies, first head to the Chincoteague National Wildlife Refuge on Assateague Island.
There are a few parking pull-offs on Beach Road, but if you don't have much luck there, your next best bet is to take a walk along Woodland Trail, also off Beach Access Rd. The trail is paved for part of the way. About half a mile into the trail, there is a pony viewing spot. It is clearly marked. Note: The mosquitoes can be vicious, so bring spray!
You can also sign up for a tour of the wildlife refuge and the opportunity to see more wild ponies at the Visitor Center. The tours are at 10 and 4. If you are interested in this tour, be sure to sign up for it early because they fill up quickly.
To get more of an up-close encounter with the ponies, head to an unusual location: McDonald's! The McDonald's on Maddox Boulevard is right next door to the pony pen. Often there are seven or eight ponies and with their foals. For a quarter, you can get corn feed out of a dispenser and feed the ponies.
Chincoteague Lodging
Please consider Miss Molly's your home away from home when you visit Chincoteague.
January 31, 2012 by insideout
Spring is a wonderful time for a Girlfriend Getaway at our Chincoteague Island, Virginia Bed and Breakfast. We open for the season on February 10, 2012. Plan your getaway now, and be here in time to see the snowbells in bloom.
February and Valentine's Day are often linked with romance and romantic getaways. That's just swell for people who are in relationships. For single people, however, it can be disheartening.
It doesn't have to be that way.
You don't need a romantic relationship to travel; it's fun to travel with a friend or two. Indeed, sometimes it's even more fun to go away with girlfriends. That's why Girlfriend Getaways were invented.
This spring, reconnect with old friends or make memories with new friends. Take advantage of the Spring Special at our Chincoteague Bed and Breakfast, and stay three nights for the cost of two. Don't let couples have all the fun.
Chincoteague is a quiet small town, but there is plenty to do here. Walk over to Sundial Books, where you can curl up in a comfy chair with a cup of coffee and get lost in a book. Ride bikes across the bridge to Assateague Island, where you can walk on the beach, climb to the top of the lighthouse, and explore miles of trails. Borrow binoculars and head out to the Chincoteague National Wildlife Refuge, where thousands of migratory birds rest and feed. Take a boat tour around the islands, or paddle around them yourself.
Enjoy gourmet breakfasts here at the inn, and ask about our afternoon English Tea. Mention this blog and receive a free afternoon tea with the purchase of one. If you loved tea parties as a child, you'll find they're even better as an adult.
Call a few friends who like to do what you like to do, no matter what that is. Then plan a Girlfriend Getaway at Miss Molly's Inn, and celebrate the arrival of spring.
December 9, 2011 by insideout
Chincoteague National Wildlife Refuge is one the most unique environments on the East Coast. Laying claim to the southern tip of Assateague Island, it encompasses more than 14,000 acres of varied terrain: beach, sand dunes, maritime forest, and both freshwater and saltwater marshes. It is also just minutes from our Chincoteague Bed and Breakfast.
Guests of Miss Molly's Assateague Island Bed and Breakfast are welcome to use the inn's bikes to explore Chincoteage National Wildlife Refuge, which is three miles away. Once at Chincoteague, bikers have several options. The Wildlife Loop circles 3 1/4 miles around an area with moist soils and abundant wildlife. Two trails branch off from the Wildlife Loop: Swan Cover Trail leads to the beach; Black Duck Trail leads to the Woodland Trail. The Woodland Trail itself meanders through the beautiful pine forest; and lucky hikers and bikers sometimes catch a glimpse of the Assateague Wild Ponies from the trail's overlook.
In addition to the trails that are open to bikes, the refuge has a few pedestrian only trails. 7.5 miles of service roads are open to walkers, as is the Marsh Trail and the Lighthouse Trail. Assateague Lighthouse is open daily from 9 a.m. to 2:30 p.m.; the view from the top is spectacular.
Spring is a glorious time to visit the Chincoteague National Wildlife Refuge. Chincoteague is a paradise for bird-watchers during spring and fall migration periods. Barn Swallows show up each spring, along with Laughing Gulls, Eastern Kingbirds, and Semipalmated Plovers and Sand Pipers. Bring your binoculars, or ask to borrow a pair at the Chincoteague National Wildlife Refuge.
Miss Molly's Chincotague Island Bed and Breakfast opens for the season on February 10, 2012. Be among the first of our guests next year. Ask about our Spring Special when booking your rooms: three nights for the price of two, four nights for the price of three, and so on.