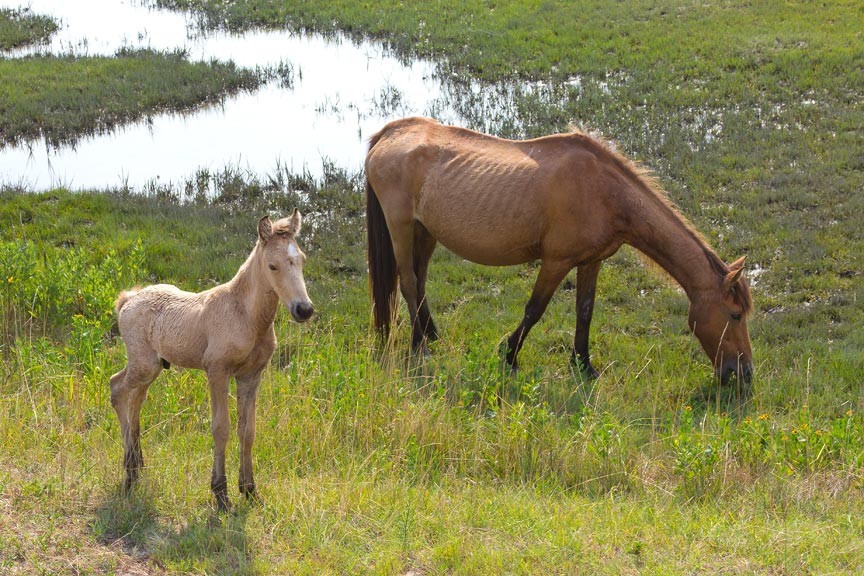 If you've ever dreamed of seeing the wild ponies of Assateague Island in person, the first opportunity of the year is right around the corner. The 2018 Spring Pony Roundup is scheduled for April 13th and 14th.
The wild ponies of Assateague Island are easily the #1 reason so many people know about and want to visit Chincoteague Island. Marguerite Henry's popular children's book, "Misty of Chincoteague," continues to make that true to this very day.
The annual summer Pony Swim draws more people to the island than any other single event. But did you know that's not the only time you can view the wild horses of Assateague Island?
Read the rest of this page »