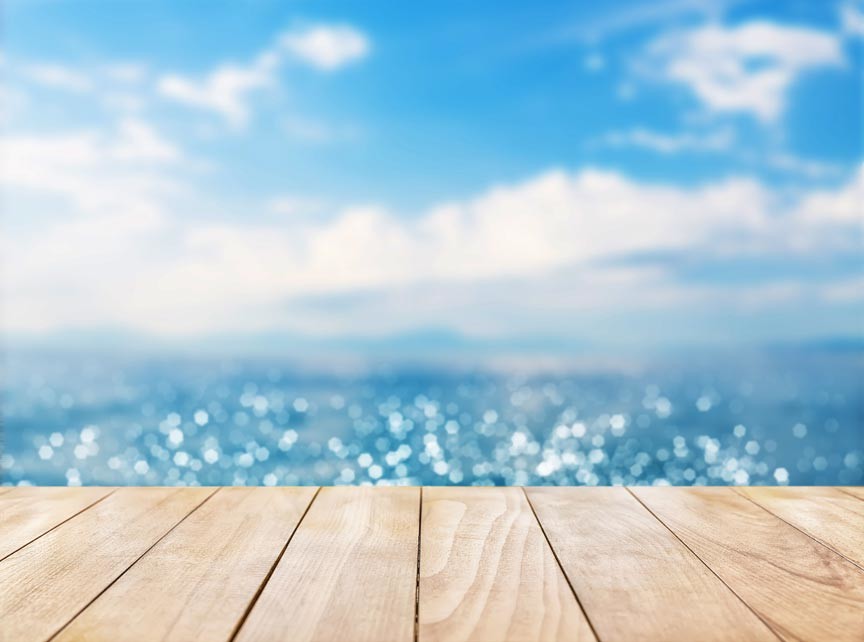 Make the most of your Eastern Shore getaway with Shop The Dock on Chincoteague Island. Shop The Dock is great deals from multiple local vendors the third Sunday of each month, June through October, 2018.
There is plenty to do in Chincoteague year-round: sailing, biking, hiking, birding, beach-combing, the wild ponies, and so much more. People come to watch NASA rocket launches, to visit Assateague Lighthouse, and to enjoy our waters' delightful seafood bounty.
Now a new attraction has been added for the summer months: Shop The Dock on Chincoteague!
Shop The Dock on Chincoteague in Robert Reed Downtown Park will include a variety of vendors offering great deals on a host of items. Clothing, cosmetics, jewelry, gifts, fresh seafood, coffee, crafts, and more.
More exciting, everyone who buys something at Shop The Dock is eligible to win a Giveaway Basket! Shop The Dock Giveaway Baskets include a variety of unique items  donated by vendors. Now that's some fun!
Vendors at Shop The Dock on Chincoteague
Tom's Cove Aqua-Farms
Tom's Cove Aquafarms offers fresh, locally harvested shellfish, farm raised clams, and cultured salt oysters. All caught or raised in the cool, clear waters around Chincoteague Island.
Whiteraven's Nest
Whiteraven's Nest is a family owned and operated Virginia farm offering fresh eggs, processed meats, herbs, berries, dairy, coffee, and more.
Cantley's Treasures
Rings, Pendants, Necklaces, Chains, Earrings, Bracelets & Ear Cuffs, solid sterling silver, and natural gemstones at great prices.
HighTide Fabrication
High Tide Fabrication specializes in artisan furniture, household items, and general steel fabrication with an overriding focus on quality.
Other vendors include: Sandy Sky's Crafts, Mermaid Lane Candles, LipSense Cosmetics, and LuLaRoe clothing. The full list of participating vendors will vary from weekend to weekend. Keep up to date with event details on Facebook.
Shop The Dock on Chincoteague
Shop The Dock on Chincoteague is scheduled for the third Sunday of every month, June to October.
June 17th, July 15th, August 19th, September 16th, and October 21st, 2018
Robert Reed Downtown Park, Chincoteague, Virginia 23336
Chincoteague Island Lodging
Summer is the most popular time to visit Chincoteague Island. Thousands come from all over to experience our little piece of Virginia's eastern shore. Consequently, it's good idea to book your lodging sooner rather than later. And what better place to stay than at a historic inn on Chincoteague Island, itself? Miss Molly's Inn Bed & Breakfast offers luxury rooms, daily gourmet breakfasts, snacks, beach gear, concierge services, and more! Book your Chincoteague getaway today!