September 15, 2019 by Corey A. Edwards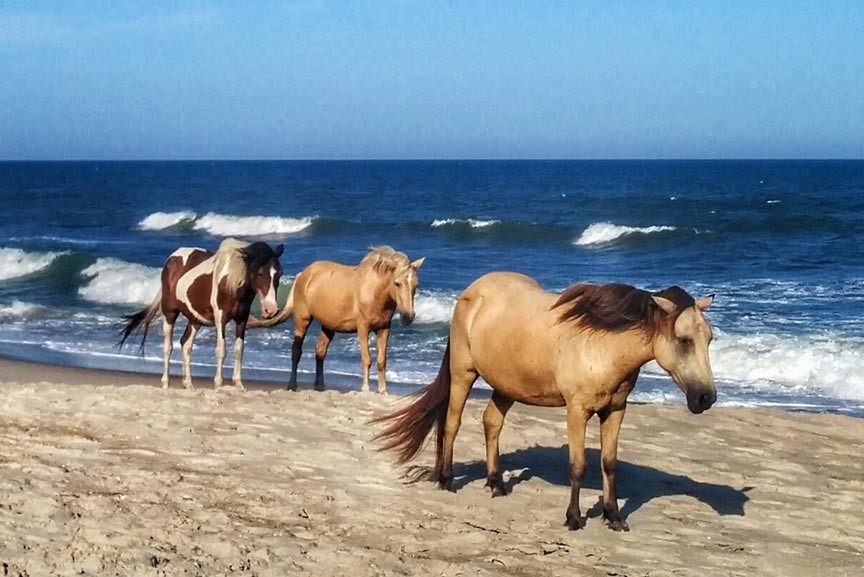 See the famous wild horses of Chincoteague up close during their annual Fall Chincoteague Pony Roundup. The Autumn 2019 Roundup is scheduled for Friday and Saturday, October 18th and 19th.
If you thought the annual Pony Swim was the only time you could come see the wild horses of Assateague, think again!
In fact, there are three opportunities each year to see the wild ponies. There's the Pony Swim (of course) but also the spring and fall roundups. While the purpose of the annual swim is for a health check and an auction of foals, these other roundups provide overall health checks for the herd. The Spring session also includes releasing foals from pony auction buybacks back into the herd.
Read the rest of this page »
Tags: buying a Chincoteague foal, Chincoteague Bed and Breakfast, Chincoteague inn, Chincoteague lodging, Marguerite Henry, Misty of Chincoteague, Pony Swim, wild horses of Assateague
Posted in Events | Comments Off on Don't Miss the Fall 2019 Chincoteague Pony Roundup!