July 5, 2021 by Corey A. Edwards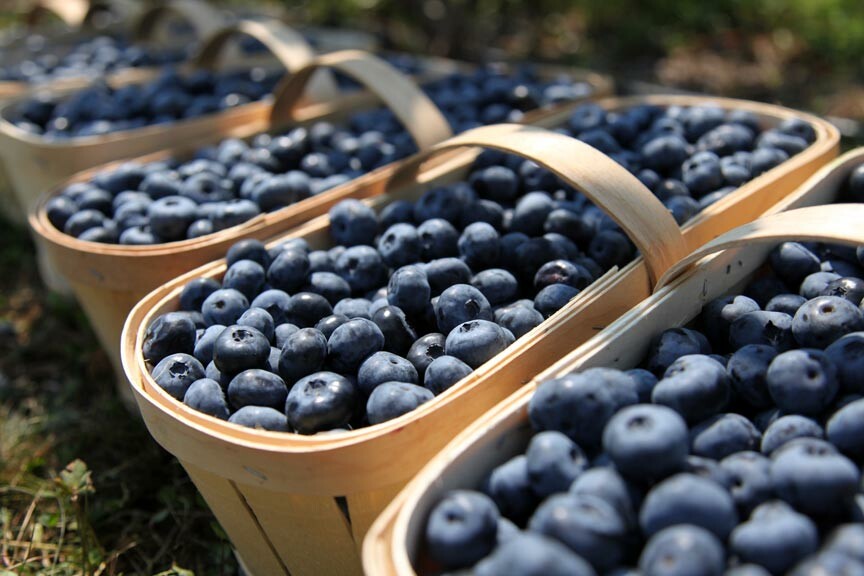 Chincoteague Blueberry Festival 2021 is on! This year marks the 33rd annual return of the festival celebrating the blueberry with food, live music, and the largest fine arts and crafts event on Virginia's eastern shore. July 22-24, 2021 at the Chincoteague Center on Chincoteague Island.
It's shaping up to be a glorious summer here on Chincoteague. The weather is beautiful, local shops and restaurants are open, and good things are on the horizon.
Good things like the return of the annual Chincoteague Blueberry Festival. After more than a year of event cancellations, the return of an annual local tradition like the Blueberry Festival is very happy news indeed.
Read the rest of this page »
July 5, 2013 by insideout
Beat the heat this summer and get to the beach! Along with all the usual summer entertainment – swimming, fishing, beach combing and suntanning, we've got a great event coming up in Chincoteague this month. Join us for the Chincoteague Island Blueberry Festival – taking place the weekend of July 19-21.
Along with arts, crafts, food and live music there will be lots and lots of the super-food blueberries!
The festival is taking place indoors and outdoors at the Chincoteague Center, 6155 Community Dr. from 9 a.m. to 4 p.m.
There will be over 100 artisans from 12 states for our Arts & Crafts Event – it is the largest of its kind in Eastern Virginia.
And of course, lots of blueberries and blueberry products. You can pre-order fresh blueberries to pick up at the festival by calling Dick Jones at 540.273.2963. Save money this way and make sure they don't sell out before you get a chance to buy a box. You can also pre-order the "ultimate blueberry pie" from Sugarbakers, by the slice or whole – they also tend to sell out quickly. Call them at 757.336.3712.
Other delicious blueberry products available at the festival include blueberry shortcake, homemade blueberry ice cream and breakfast items like blueberry pancakes and muffins.
Live Music at the Blueberry Festival
Here are some highlights from the lineup:
Saturday July 20
9:00 a.m. – Hemlock Hollow ~ This duo performs familiar favorites.
1:00 p.m. – Greg Shupe and the Men with Issues Band ~ An acoustic group playing country, bluegrass, blues, folk and even some pop and swing music with a few original tunes as well.
See the full lineup on the Chincoteague Blueberry Festival website.
Lodging for Summer Travels to Chincoteague
Whether you come for the blueberry festival, the Pony Swim, fishing or simply relaxation on the beautiful Atlantic seashore, our Bed and Breakfast is in the heart of the Chincoteague and provides modern comforts in a historic and bucolic atmosphere.