July 5, 2021 by Corey A. Edwards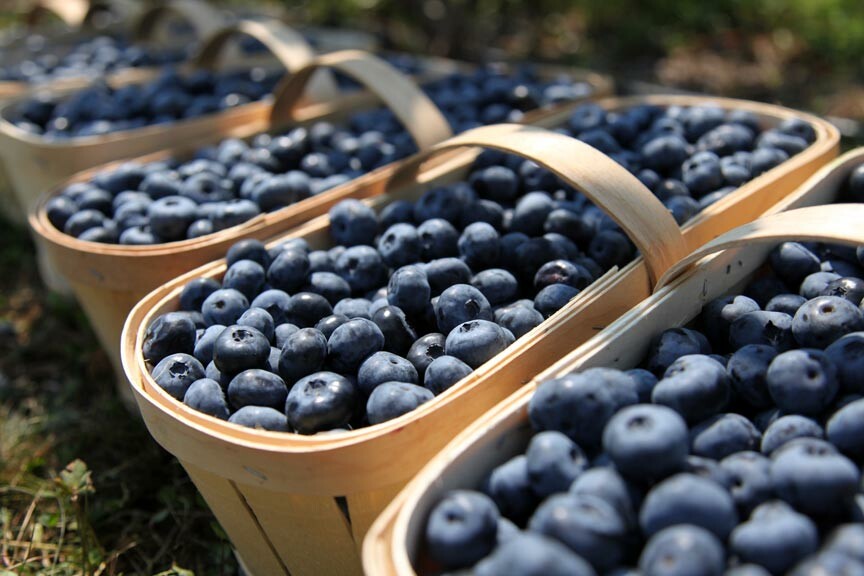 Chincoteague Blueberry Festival 2021 is on! This year marks the 33rd annual return of the festival celebrating the blueberry with food, live music, and the largest fine arts and crafts event on Virginia's eastern shore. July 22-24, 2021 at the Chincoteague Center on Chincoteague Island.
It's shaping up to be a glorious summer here on Chincoteague. The weather is beautiful, local shops and restaurants are open, and good things are on the horizon.
Good things like the return of the annual Chincoteague Blueberry Festival. After more than a year of event cancellations, the return of an annual local tradition like the Blueberry Festival is very happy news indeed.
Read the rest of this page »
July 7, 2017 by Corey A. Edwards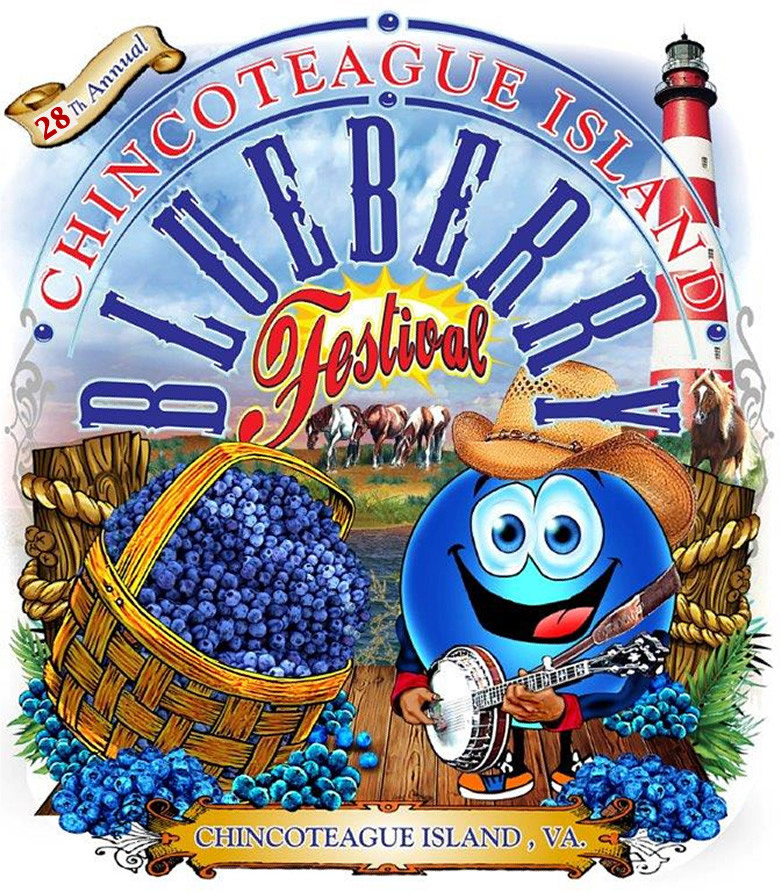 The Chincoteague Island Blueberry Festival is delicious food, live music, and the largest arts & crafts event on Virginia's Eastern Shore. July 21 – 23, 2017
Chincoteague's Blueberry Festival, a can't-miss experience for anyone in the area, celebrates its 30th anniversary this year. Each year, it seems like the festival grows in both size and attendance. It's become almost as much of a tradition as the annual Chincoteague Island Pony Swim weekend that it precedes!
And why not? How can anyone say "no" to such a mouth-watering array of blueberry treats?
From plain, fresh, juicy blueberries to both familiar and unusual blueberry dishes, you'll find it at the festival! Blueberry pancakes and muffins, blueberry sandwiches and salads, blueberry syrups, and – of course – desserts. It simply wouldn't be Chincoteague Island Blueberry Festival without Sugarbakers' Ultimate Blueberry Pies!
Read the rest of this page »