July 18, 2020 by Corey A. Edwards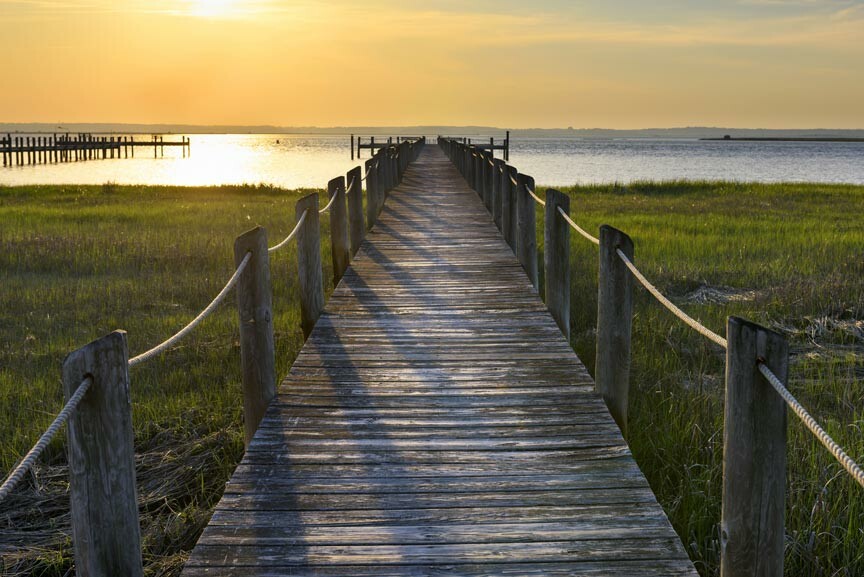 Chincoteague Island is open and so is Miss Molly's Bed and Breakfast – but in these uncertain times, you may be wondering what else is. We've broached this subject before but, with so many events cancelled, we offer a Summer 2020 edition of things to do on Chincoteague.
Virginia moved to Phase Three on July 1st, allowing for a cautious easing of restrictions across the state. Of course, Phase 3 is still not exactly back to normal and many of Chincoteague's bigger summer events remain cancelled.
2020 will see no Blueberry Festival, Pony Swim, public Pony Penning, or Fireman's Carnival. The 2020 Summer Pony Auction will be held online.
So what on earth is there left to do on Chincoteague? Plenty! In fact, reduced summer crowds are likely improve your Chincoteague experience – even though we all wish the reason for the reduction was different, of course.
Read the rest of this page »
February 9, 2012 by insideout
Now is the time to plan a spring vacation to Chincoteague Island.
The Island is waking up after a quiet winter. Flowers are beginning to push their way out of the ground. Piping Plovers are starting to arrive, flexing their wings in preparation for the wonderfully intricate courtship dances they will soon do. Shops are opening. People are taking their shoes off and letting the sun-warmed sand kiss their feet. Spring may not yet be officially here, but it is on the way.
Our Chincoteague Island Bed and Breakfast opens this weekend, February 10, 2012. People who make reservations for our opening weekend may take advantage of our Romantic Getaway Special and stay three nights for the price of two. We'll throw in a bottle of chilled Champagne and some tasty truffles to help make the occasion feel extra special. It's the perfect way to celebrate Valentine's Day. These guests will also be able to participate in Chincoteague's 6th annual Death By Chocolate event on the 11th; can you survive eating your way through the shops of Chincoteague?
If you'd rather travel to Chincoteague Island during the Presidents' Day long weekend, take advantage of our Let the Romance Linger package. Sip Mimosas with your Sunday brunch. Sleep in on Monday morning. Enjoy 10% off your three night stay.
When you stay on Chincoteague Island during February and March, you feel like you're a local. Most people visit the island during the summer, when they can swim in the warm water and attend festivals and watch the ponies cross the channel. If you don't mind chilly water, and if you love to walk down quiet village streets, travel now.
When the weather is less than ideal, which sometimes happens at this time of year, pull up a comfy chair at Sundial Books.  It takes less than five minutes to walk to Sundial from our Chincoteague Virginia Bed and Breakfast, and you can lose yourself there for hours. Or walk a bit farther to Libertino Lanes, a small bowling alley with music and food. When was the last time you went bowling for the fun of it?  Then again, you may simply want to curl up with a cup of tea here at the inn. Ask us about our English Afternoon Tea, and treat yourself to an assortment of tasty little sandwiches, scones and heavenly cream.
There is something about spring that makes many of us want to travel.  We crave fresh air and open vistas. We dream of hopping in our cars and driving until it feels right to stop.
Sound like you? Then pack your bag, fill your tank, and head to our Chincoteague Island Bed and Breakfast this weekend.