December 1, 2017 by Corey A. Edwards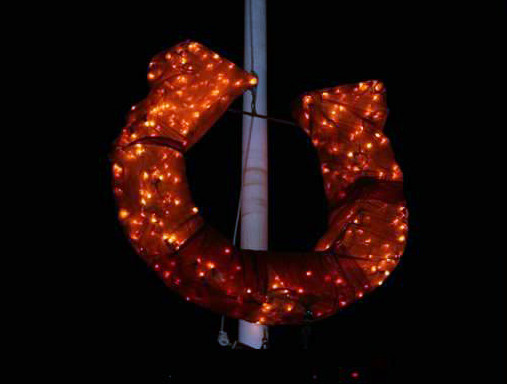 Ring in the new year on Chincoteague Island during the New Year's Eve Horseshoe Drop 2017! 10pm, December 31st in Robert Reed Waterfront Park.
Chincoteague Island is known as a beautiful vacation spot on Virginia's eastern shore. People come for our famous wild ponies, delicious, fresh seafood, pristine beaches, and vibrant wildlife. Many choose to enjoy us during the summer, while others prefer the relative quiet of our "off-season" during the holidays.
I put the "off-season" in quotes because Chincoteague Island doesn't actually have one. In fact, many think of the "off-season" as one of the best times of year to visit! Our average temperature in December is 50 degrees with sunny skies. Shops and restaurants are open, the beaches are still strollable and still lots of wonderful, winter wildlife to watch.
Read the rest of this page »