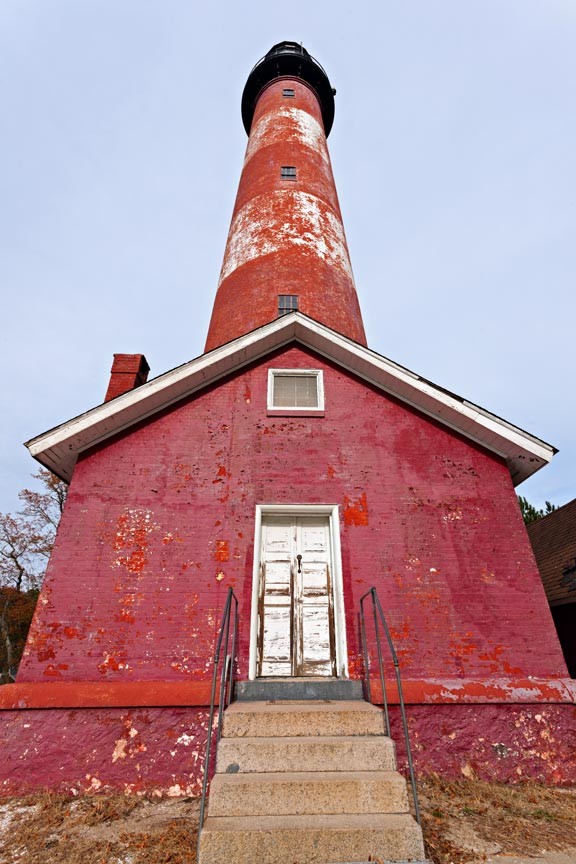 Chincoteague Island has a fascinating history. From the Gingo-Teague tribe to the Civil War Battle of Cockle Creek, the island has stories to tell. Discover these stories and many more when you tour historic Chincoteague Island on a walking or biking tour!
Chincoteague Island is the perfect place to set off on foot or on a bike. As we're on a small island, everything is nearby and we have the perfect blend of small town and wilderness. There are miles of trails on the islands, both in town and through the forests. There's even a trail out to Assateague Lighthouse.
This ease of getting around the island is one of the reasons that Miss Molly's Inn has bikes for our guests to use. They really are a wonderful way to explore our island!
One way to get to know the island better both physically and historically is by taking a biking or walking history tour of Chincoteague Island. A guide to biking and hiking the historic areas of Chincoteague is online in pdf form. It can be downloaded and printed or viewed here.
The fun and informative maps will help you to tour historic Chincoteague, taking you all around the island. You'll discover the original Chincoteague Firehouse and Old Town Jail. Learn the location and often interesting names of neighborhoods such as Deep Hole, Chicken City, and Snotty Ridge. Make your way to Assateague and follow the trail out to the historic Assateague Island Lighthouse.
Tour historic Chincoteague and learn the colorful history of those who settled here and helped put the island on the map. Folks like Captain "Squealer" Dan Whealton with the high pitched voice and penchant for poaching; Hotelier Joseph English who shot a dead-beat guest; and the Gingo-Teague natives, original inhabitants of the island from which its name was taken.
Why, even our Chincoteague B&B, Miss Molly's Inn is on the tour! Not only has the house been here since 1894, it is said that Marguerite Henry worked on her famous book "Misty Of Chincoteague" during her stay here in 1946!
Tour Historic Chincoteague
If you'd like to get out and about on a history tour of Chincoteague Island, just let us know! You can download this Guide to Biking and Hiking Historic Areas of Chincoteague as well as an Assateague Island Trail Map to help you get around. We would also be happy to give you some tips about where to go and what to see while you are here!