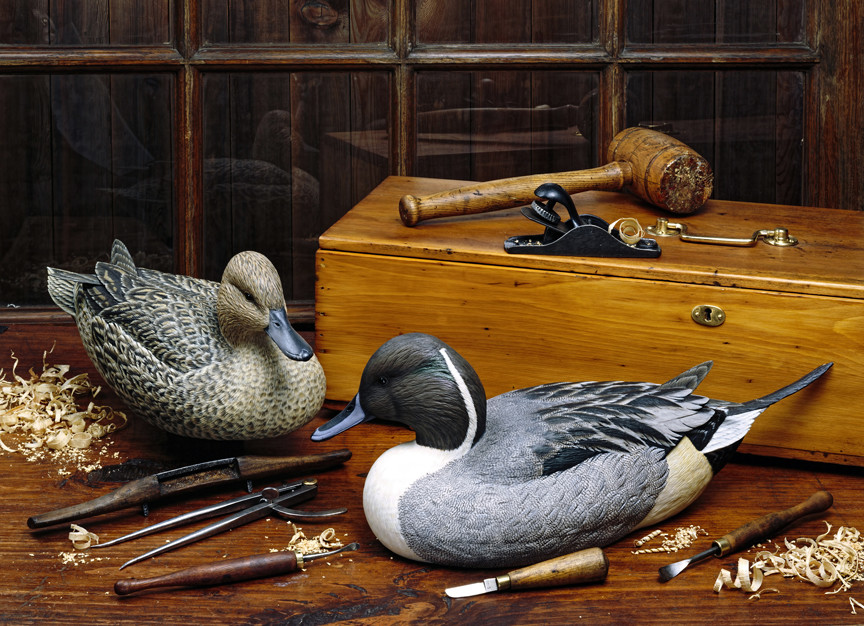 Spring is nearly here and with it comes the 38th Annual Chincoteague Island Easter Decoy & Art Festival! April 14th and 15th, 2017.
The Chincoteague Island Easter Decoy & Art Festival is an annual tradition that attracts artists from all around the country. Carvers spend the year preparing their finest works for the show and they're not alone. Painters and photographers, too, come with their best pieces for display and sale.
The opportunity to peruse the work and chat with the artists who created it always makes for a fascinating time. This is especially true if you take a piece home with you, as it will have the added value of the personal experience connected with it.
Taking something home is easy to do, too! Besides the carvers' and artists' work for sale, there are also two silent auctions!
The 2017 Wooden Easter Egg Silent Auction continues a much-beloved tradition at the Easter Decoy & Art Festival. The annual selection of wooden Easter eggs were all hand carved and/or painted by artisans at the show. This wide variety of unique and creative Easter egg keepsakes are always a highlight of the show, with some fetching handsome sums!
The other auction is the Pre-loved Treasures Silent Auction. This auction features a wide variety of items and has become a favorite part of the Easter Decoy show. Proceeds from this auction go towards the Chincoteague Pony Drill Team.
Chincoteague Island Easter Decoy & Art Festival 2017
Friday, April 14th – Noon to 6pm
Saturday, April 15th – 9am to 4pm
Chincoteague Combined School, 4586 Main Street, Chincoteague Island, VA
For more info, be sure to visit: www.chincoteaguedecoyshow.com
Chincoteague Island Lodging
The other group the Chincoteague Island Easter Decoy & Art Festival attracts is guests! Lots of folks come out each year to see and buy the offerings. If you've a plan to – and you should! – be sure to reserve your Chincoteague Island accommodations now, before they're all gone. Miss Molly's bed and breakfast offers amenities and service that combine the best of today with the quaint charm of simpler times. Book your stay, today.