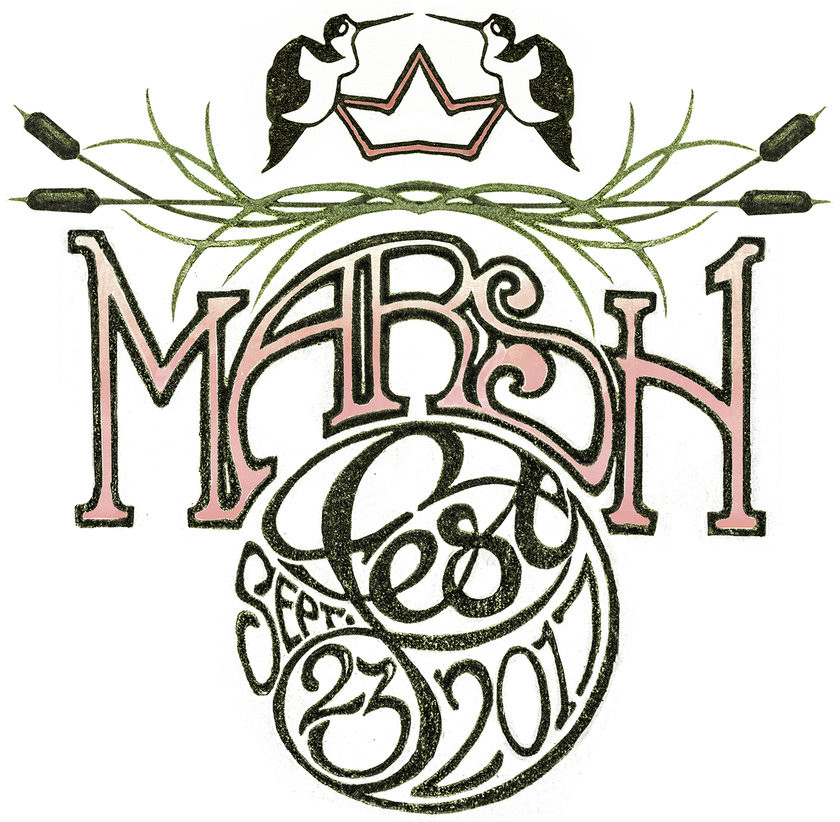 MARSH Fest promises an afternoon of food, music, art, craft beer, and hands on experiences with local farmers, artisans, and researchers. September 23rd, 2017 on Chincotague Island.
What do craft beer, live music, art, science, farming, and nature all have in common? Why MARSH Fest, of course!
MARSH Fest is an opportunity for hands-on experiences with farmers, artisans, and researchers while enjoying craft beers, local food, and live bands. It's a unique chance to discover the very best that the Eastern Shore has to offer.
Best of all, 100% of the proceeds from MARSH Fest will go towards giving every 8th grade student in Accomack and Northampton County a field experience.
During MARSH Fest, you'll have the opportunity to learn all about the marshlands. The festival is broken up into 6 different ecosystems: Maritime Forest, Dunes, Fresh Marsh, Salt Marsh, Intertidal, and Ocean. At each station, you'll discover different craft breweries, artists, farmers, food vendors, scientists, and researchers. You'll learn, laugh, and come to love (if you don't already) the complex marsh lands ecosystem.
More than 20 craft breweries will be on hand, along with more than 15 local food vendors. Music will be provided by 5 regional bands, including headliner, Angelica Garcia.
MARSH Fest Music Lineup
12pm to 12:50 – Marsha & The Oyster Boys
1:05pm to 1:55pm – Tim Morgan
2:10pm to 3:00pm – Mercy Creek
3:15pm to 4:05pm – Double Booked
4:30pm to 6pm – Angelica Garcia
MARSH Fest Craft Brewers
Black Narrows Brewing Co.
Vanish Beer
Denizens Brewing Co.
Atlas Brew Works
Gordon Biersch

Reale Ale Revival Brewing
Rubber Soul Brewing Co.
Lost Rhino Brewing Company
Ornery Beer Company
Old Ox Brewery
Port City Brewing Co.
Cape Charles Brewing Company
3 Stars Brewing Company
Dogfish Head Craft Brewery
Fair Winds Brewing Company
Manor Hill Brewing
MARSH Fest is hosted by Black Narrows Brewing Co. and the Chincoteague Bay Field Station.
MARSH Fest 2017
Saturday, September 23rd, noon to 6pm
Chincoteague Bay Field Station
34001 Mill Dam Rd, Wallops Island 23337
Be sure to visit the MARSH Fest website for more information. You can also follow developments on Facebook.
MARSH Fest Lodging
Whenever you're on Virginia's Eastern Shore, let Miss Molly's Inn be your home away from home. Our historic Chincoteague Island B&B offers wireless internet, air conditioning, delectable treats, plus bikes and beach gear to use during your stay. Come enjoy a Virginia coast getaway on beautiful Chincoteague Island! Book your stay at Miss Molly's Inn today!