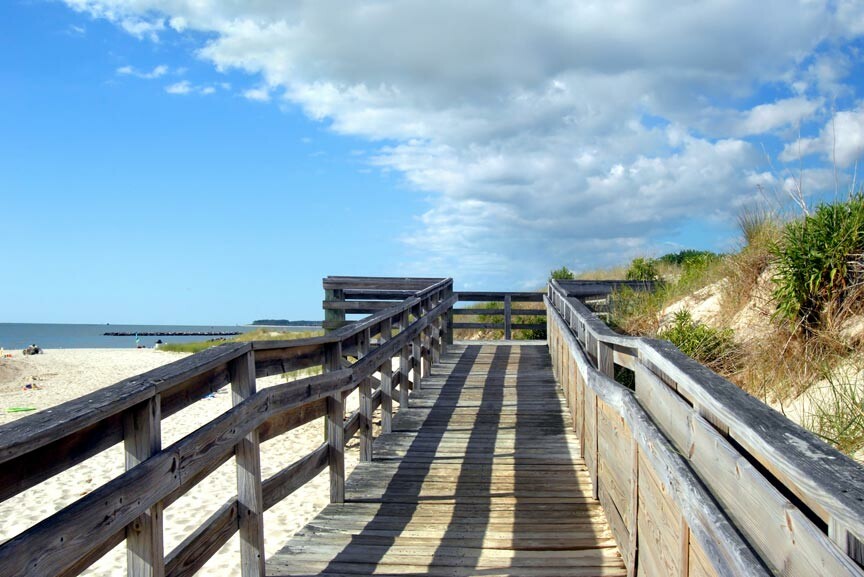 Virginia's Eastern Shore is loaded with fun things to do and see, so many of which are right here on Chincoteague. For those who would like to do a little exploring but enjoy the small town vibe, we can hardly think of a better idea than a Cape Charles day-trip.
Cape Charles is a small, quaint town on Chesapeake Bay, near the southern tip of the Delmarva Peninsula. Voted one of "America's Happiest Seaside Towns" in 2018, this quiet and cozy community has plenty to offer.
For one thing, it is home to one of the largest collections of late-Victorian and turn-of-the-century buildings on the East Coast. It's also home to one of the nicest beaches outside of Chincoteague.
Chesapeake Bay Beach is a beautiful and quiet public beach with free parking. The beach's calm, clear, shallow waters allow bathers to wade well away from shore and remain waist-deep. And just wait until you see one of Cape Charles' spectacular, Chesapeake Bay sunsets!
Chincoteague National Wildlife Refuge didn't quell your nature loving bug? Check out nearby Kiptopeke State Park and the Eastern Shore National Wildlife Refuge. Both are excellent for hiking, birding, and just getting out into nature.
Golf is another big draw for the town. Despite its small size, Cape Charles is home to two signature golf courses designed by golf legends Arnold Palmer and Jack Nicklaus. All 27-holes of can be found at Bay Creek Club and include several holes along Chesapeake Bay for a visually stunning game.
Speaking of golf, you know the town is calm and quiet when golf carts are not only allowed but encouraged on the streets.
Exploring Town
The biggest attraction is really Cape Charles, itself.
This historic small town is charming and laid back with cute little shops, excellent dining, and a friendly community.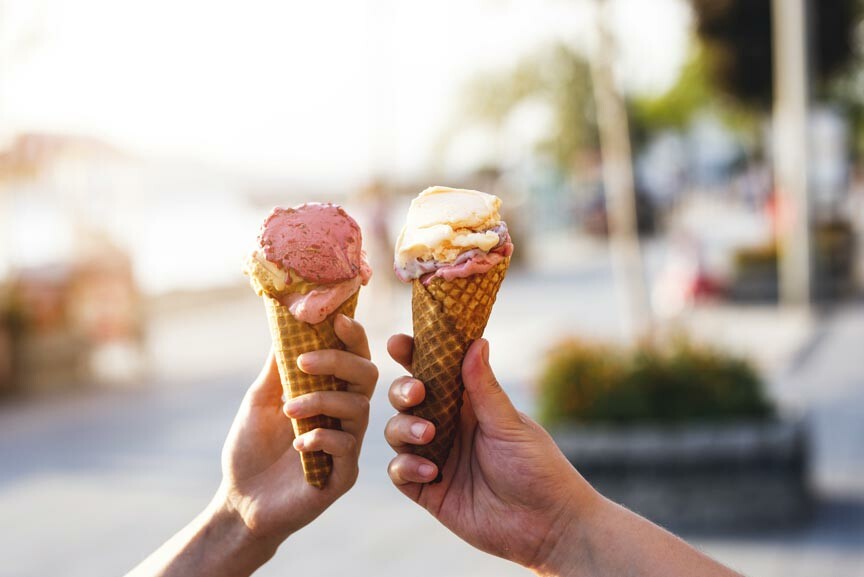 You'll likely be fidgety and hungry after your drive but a stroll down Cape Charles' main drag, Mason Avenue, should cure that. The street is home to art galleries, boutiques, shops, and a variety of dining options. The street also provides a very easy and pleasant walk straight to the pier and beachfront.
In the mood for a sweet treat? Be sure to stop by Brown Dog Ice Cream but don't be surprised if the line runs out the door. That's what happens when you've been rated one of America's top 10 ice cream shops …
If fresh seafood is something you enjoy, The Shanty is a great option. The Shanty is a modern, seaside restaurant and bar offering unbeatable water views and fresh, sustainable seafood. Oh, and Men's Journal voted the bar as one of the "Top 25 Bars In The U.S."
Liquor aficionados will want to check out the Cape Charles Distillery. Their talented mixologists will be happy whip up a one or more of their many delicious signature cocktails for you.
Cape Charles is also home to one of only two eastern shore craft breweries, the Cape Charles Brewing Company. (the other, Black Narrows Brewing is here on the island, just minutes down the road from our Chincoteague inn)
Getting to Cape Charles from Chincoteague
Getting down the Delmarva Peninsula to Cape Charles is a snap.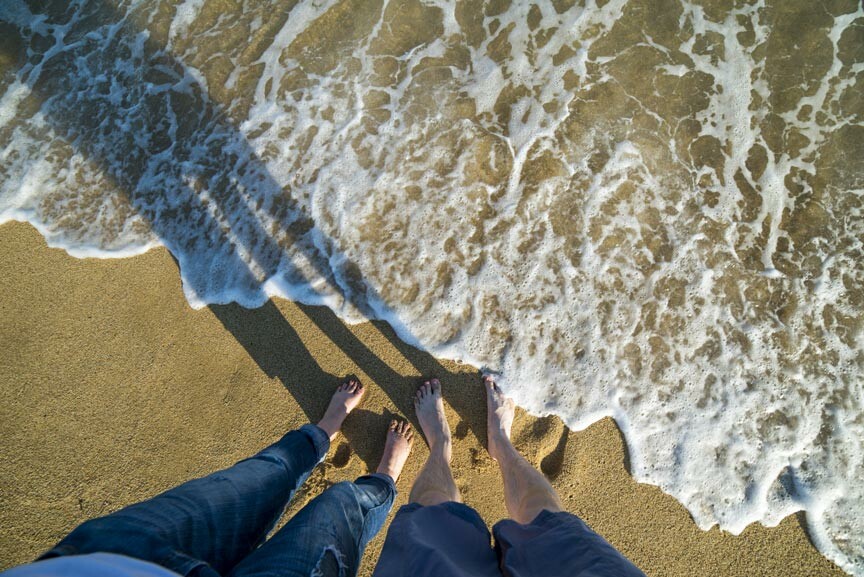 Simply follow Chincoteague Road (Virginia State Route 175) out of Chincoteague, then take a left on State Route 798.
Stay on this as it becomes State Route 679, then turn right onto State Route 695.
Follow this to US Hwy 13, where you'll take a left.
Stay on 13 for around 50 miles, then turn right onto VA-184 and follow it into Cape Charles.
The entire trip takes around an hour and 20 minutes, one way, but your destination is well worth the effort.
There are also a number of stops one could make along the way to break up the drive. One idea is Chatham Vineyards, the only vineyard on Virginia's Eastern Shore. Chatham Vineyards is located in Machipongo, VA, a little over halfway between Chincoteaguie and Cape Charles. The beautiful winery overlooks the water and offers both tastings and a bottle shop.