Close out 2022 in style with a Chincoteague Christmas getaway! Holiday markets, an old-fashioned Christmas parade, caroling, tree lighting, studio tours, and of course all the excellent shopping, dining, and sight-seeing Chincoteague is known for.
There's no bad time to visit Chincoteague but each season definitely has its own flavor. Some love the heat and excitement of Chincoteague's active summers, while others wait for our so called "off-seasons" to visit. A Chincoteague Christmas falls somewhere in the middle. There are quite a few fun events to attend and the island sees more visitors but not Pony Swim sized crowds.
Though there are no guarantees when it comes to weather, Fall is Chincoteague's best season, after summer. Average December daily temperatures hang around 50°F/10°C and we see primarily sunny weather. This is a great time to hit the beach, visit Chincoteague National Wildlife Refuge, do some shopping, dining, and generally relax and explore the island.
With the holidays right around the corner, you'll also find plenty of festive events to attend, too.
Chincoteague Christmas 2022 Events
November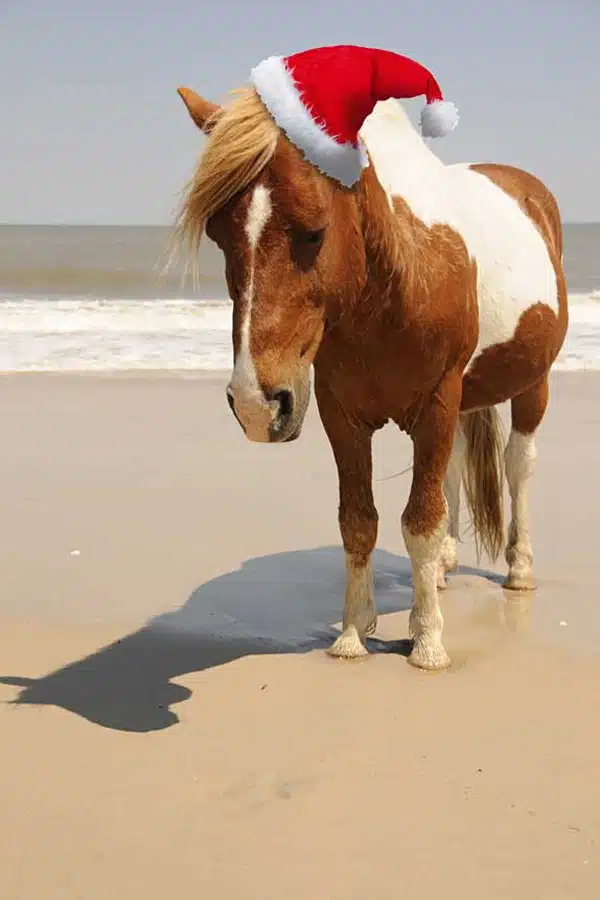 26th – "It's a Wonderful Life" at the Island Theatre 7:00 PM
The Island Theatre, 4074 Main Street, presents their traditional start to the holiday season with "It's a Wonderful Life" on November 26 in historic downtown Chincoteague.
26th & 27th – Christmas Bazaar: 10am to 4pm
Come peruse a wonderful selection of handcrafted gifts, baked goods, and much more at the Island Community House Christmas Bazaar at 6246 Mumford Street.
27th – Market for the Holidays: 9am to 1pm
Get your holiday shopping done to live music at the Chincoteague Market for the Holidays. One-of-a-kind, handmade gifts, vintage collectibles, fresh cut greens, and wreaths at the Chincoteague Cultural Alliance on 6309 Church Street.
26th – Annual Holiday Tree Lighting: 5pm
Join the community at Robert Reed Waterfront Park for caroling and hot cocoa as we light the holiday tree. This event includes a performance by the Chincoteague Pony Drill Team, caroling, hot cocoa, late night shopping, a children's dance party, and, of course, Santa and friends.
December Chincoteague Christmas Events
2nd and 3rd – Christmas Tree Village and Gathering of Island Gnomes: 5pm to 8pm
Come see the forest of creatively decorated Christmas Trees and vote for your favorite in the Legacy Pavilion at the Museum of Chincoteague! December 2-3, 9-10, 16-17. The annual Gathering of Island Gnomes will be on display in the Museum courtyard through December.
3rd – 42nd Annual Chincoteague Old-Fashioned Christmas Parade: 6pm
Chincoteague's old-fashioned Christmas Parade down Main Street is a true must-see with floats, marching bands, decorated boats, Eastern Shore fire companies, equestrian teams including our own famous Chincoteague Pony Drill Team, classic cars, the Saltwater Cowboys, and of course – Santa! Don't miss the opportunity to stay as a Christmas Parade Weekend Guest at Miss Molly's Inn with the best direct view of the Parade on Main Street! Cookies, hot chocolate and hot toddies will be served to our guests while we gather on our front porch to watch all the festivities and enjoy all the fun of a true small town Christmas Tradition!
4th – Artist Studio Tour & Sale: 11am to 4pm
Tour a variety of artists' homes, studio spaces, and pop-up shops featuring local artists during this special, free event. Visit the tour's Facebook page for more information.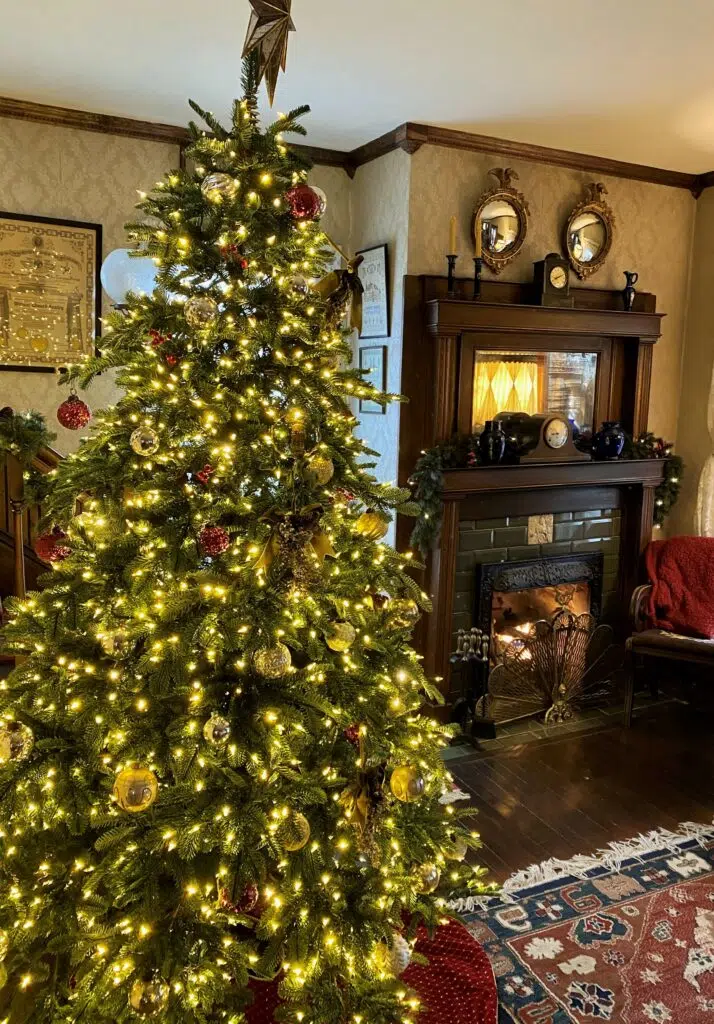 Visit www.chincoteaguechristmas.com to learn more about this year's collection of holiday events.
Miss Molly's Inn Gift Certificates Make great Holiday Gifts!
Miss Molly's Inn closes for the season December 5th and reopens March 18th. In the meantime, you can purchase Miss Molly's Inn Gift Certificates! Miss Molly's Inn Gift Certificates can be created for any amount and make a wonderful surprise: the gift of a Chincoteague getaway at Miss Molly's Inn!
2022 has been such a fantastic year! We have a ton of warm memories to reflect on and next spring to look forward to. What are your plans for 2023? We hope they include a visit to Virginia's Eastern Shore and lovely Chincoteague Island. We do so love sharing the island with our guests and hope you'll come enjoy an old fashioned Chincoteague Christmas with us!
Happy Holidays!