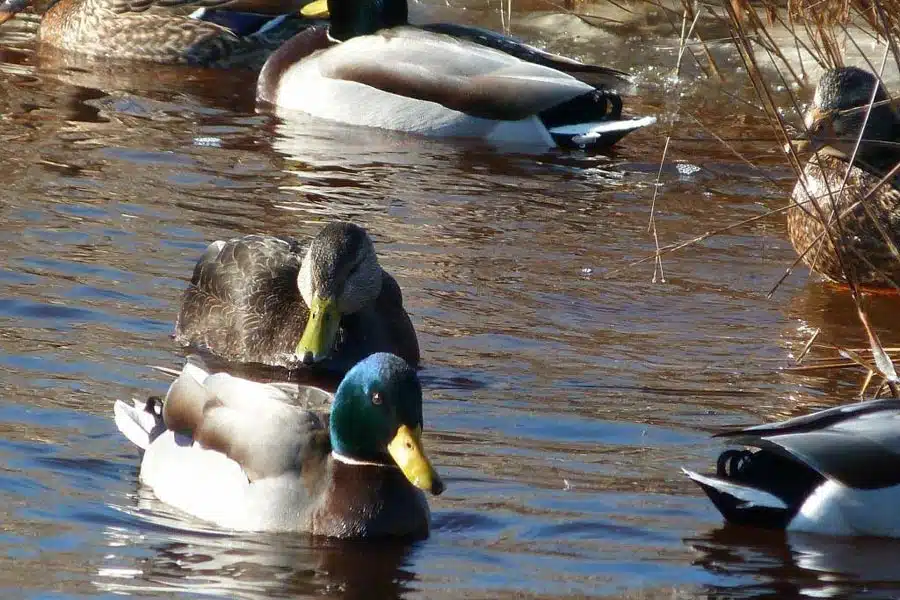 Make your Thanksgiving a truly wonderful one this year with a visit to Chincoteague Island! Miss Molly's Inn is offering a special, 3-night Thanksgiving lodging package and it's also the date of the annual Chincoteague National Wildlife Refuge Waterfowl Weekend. Don't miss this rare chance to visit parts of the otherwise off-limit wildlife refuge during the fall migration the Friday after Thanksgiving, November 25, 2022. Drive up the Northern Road to see the Northern Band of Chincoteague's Wild Ponies – A once a year opportunity!
Call us biased but we truly believe that Chincoteague Island is one of those special places where there's never a bad time to visit. The island's natural beauty and warm community shine through no matter what time of year you're here. Spring, summer, winter, or fall.
Of course, no bad time to visit doesn't mean there aren't better times to visit. Some really like the excitement of summer, with the pony swim, auction, and carnival, busy streets and beaches, and lots of events.
Others prefer the "off-season," outside the summer months. This season may see fewer big events and cooler temps but also much reduced crowds. A perfect time to visit for those after a more low key or intimate island getaway.
Besides, this so-called "off-season" actually sees a number of fun island events. Holidays like Halloween, Thanksgiving, and Christmas and unique celebrations like the annual Waterfowl Weekend.
Chincoteague National Wildlife Refuge Waterfowl Weekend 2022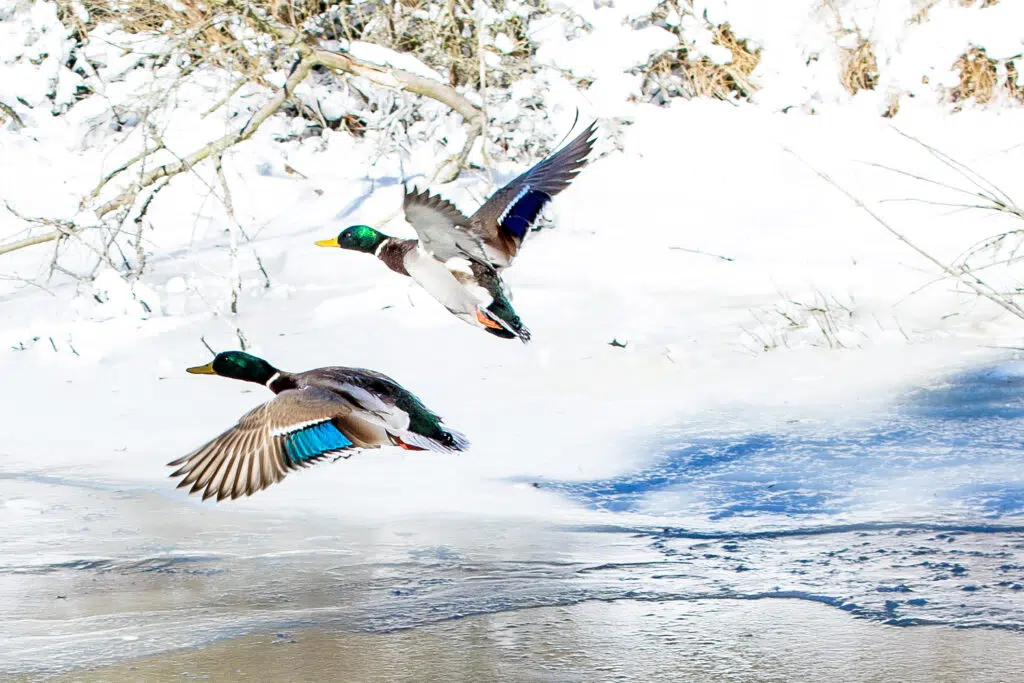 Waterfowl Weekend is your opportunity to see a variety of overwintering birds with extended vehicle access to the refuge.
Chincoteague National Wildlife Refuge is a 14,000-acre wildlife preserve located on the Virginia half of Assateague Island. Portions of the preserve are also found on the Maryland side of the island, as well as Morris Island and Wildcat Marsh. The refuge was established in 1943 as a habitat for migratory birds along with other wildlife and plants.
Assateague Island is part of the Great Atlantic Flyway and, every fall, sees thousands of migrating waterfowl. They come here from their northern breeding grounds birds to either winter over in our milder climate, or to rest awhile before heading further south.
Waterfowl Weekend provides expanded access to the island's pristine beaches, forests, and marshes. See a great variety of geese, ducks, herons, egrets, cormorants, swans, and other wildlife. Don't forget the binoculars and camera!
Visitors enjoy extended hours on the Wildlife Loop Trail and special vehicle access to the refuge's 7.5-mile Service Road. The Service Road is accessed via the Wildlife Loop Trail between 12pm and 2pm only. Drive cautiously, as you're sharing the trail with hikers and bicyclists. and All vehicles must exit the Service Road by 4pm.
Guests of Miss Molly's Inn enjoy access to free bicycles and everything else you might want for your Waterfowl Weekend visit.
Waterfowl Weekend 2022 is scheduled for November 25th through the 28th. Learn more at the Chincoteague National Wildlife Refuge website. You can also visit the refuge on Facebook.
A Miss Molly's Thanksgiving on Chincoteague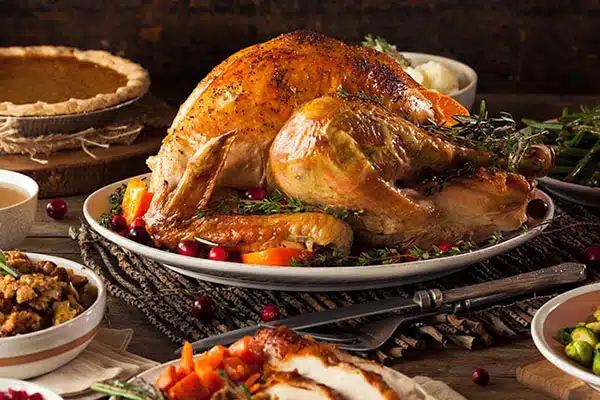 As I mentioned above, Miss Molly's Inn is also offering a Thanksgiving lodging special!
Celebrate the holiday at our Chincoteague bed and breakfast with this special and discover one of our favorite bottles of wine (your choice of varietal) and a cheese tray waiting in your room for you upon arrival.
Our Chincoteague Thanksgiving package also includes an unlimited, plated Thanksgiving Meal, accompanied by a glass of house wine. You'll enjoy your holiday meal at Bill's PRIME Seafood & Steaks, one of Chincoteague's very best restaurants. Better yet, Bill's is just a 5-minute walk from our the inn.
You'll also be treated to a delightful, 3-course, gourmet breakfast every morning. The inn also provides home baked snacks and beverages 24 hours a day.
Miss Molly's Inn 3-Night Thanksgiving Package is available Wednesday through Sunday, November 23-28, or 3 nights of your choice, Thanksgiving Weekend.
Mazza Family Suite – $999 + tax
Marguerite Henry Room $899 + tax
Bay & Upper Deck Room $849 + tax
Captain Jack's Room $749 + tax
Call Miss Molly's Inn at 757-336-6686 to book this special. We are so excited about sharing the holiday with you!