March 15, 2021 by Corey A. Edwards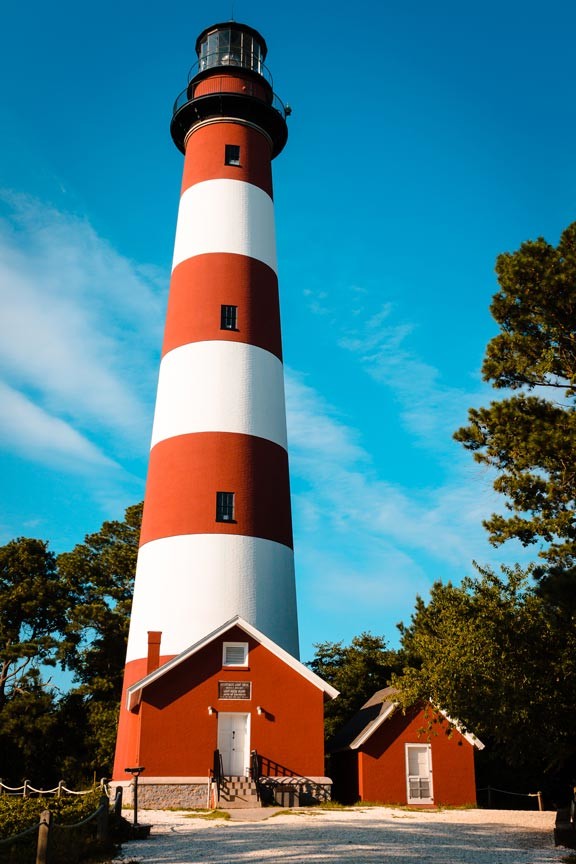 See Chincoteague from a new and breath-taking perspective when you climb to the top of Assateague Lighthouse. This historic, Virginia coast light tower has been guiding ships to safety since 1867 and opens its doors to visitors every April.
Few structures are as iconic and evocative as lighthouses. Designed to be visible from great distances, they serve as important warnings and guides to ships at sea.
As navigation, weather prediction, and other technologies have advanced, the number of active lighthouses has declined. In fact, Assateague Lighthouse is one of only 20, east coast lighthouses of its kind still in operation.
Here on Chincoteague, the 142 foot tall lighthouse on our eastern horizon is difficult to miss. Its distinctive red and white tower and unique, double-flash pattern can be seen up to 19 miles out to sea. It's a photogenic magnet on land, too, drawing curious visitors from all over to see the historic beacon up close.
Read the rest of this page »
March 11, 2019 by Corey A. Edwards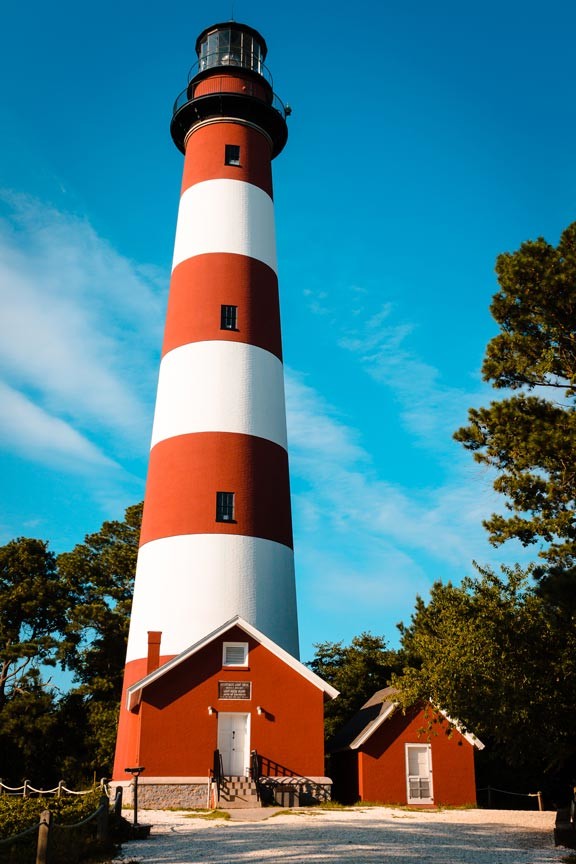 The majestic, red and white striped tower of Assateague Lighthouse opens to visitors in April. Come discover the history and amazing views from the top of this iconic Virginia coast lighthouse!
Assateague Lighthouse is located within the pristine confines of the Chincoteague National Wildlife Refuge. The historic red and white stripped tower shares the island with white tailed deer, Sika elk, colorful waterfowl, and the famous wild horses.
The Assateague Light is part chain of historic coastal lighthouses. While many historic lighthouses have been decommissioned over the years, around 20 remain in service, including Assateague.
Despite being an active light, Assateague Lighthouse is opened to visitors during the warmer months each year.
Read the rest of this page »