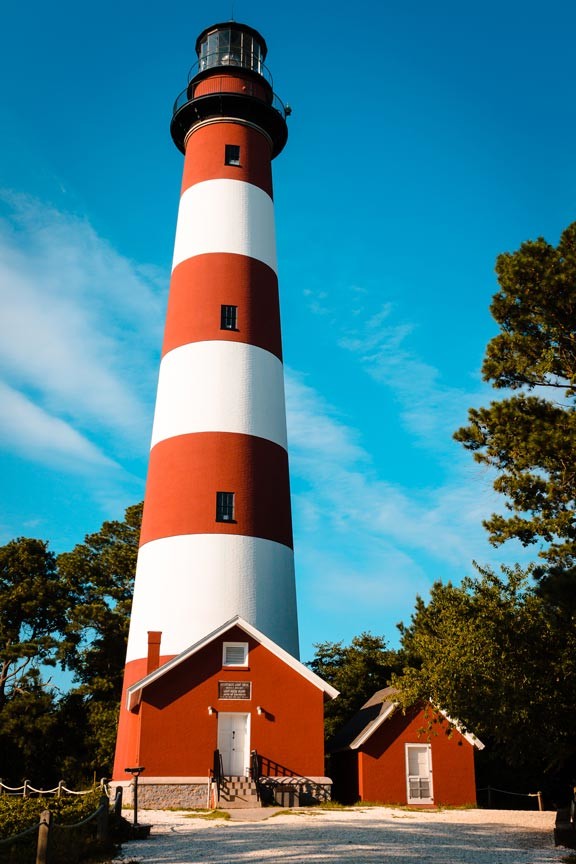 See Chincoteague from a new and breath-taking perspective when you climb to the top of Assateague Lighthouse. This historic, Virginia coast light tower has been guiding ships to safety since 1867 and opens its doors to visitors every April.
Few structures are as iconic and evocative as lighthouses. Designed to be visible from great distances, they serve as important warnings and guides to ships at sea. As navigation, weather prediction, and other technologies have advanced, the number of active lighthouses has declined. In fact, Assateague Lighthouse is one of only 20, east coast lighthouses of its kind still in operation.
Here on Chincoteague, the 142 foot tall lighthouse on our eastern horizon is difficult to miss. Its distinctive red and white tower and unique, double-flash pattern can be seen up to 19 miles out to sea. It's a photogenic magnet on land, too, drawing curious visitors from all over to see the historic beacon up close. Although the lighthouse is still in operation, it opens seasonally for tours, including a chance to climb to the top of the tower.
Tour Assateague Lighthouse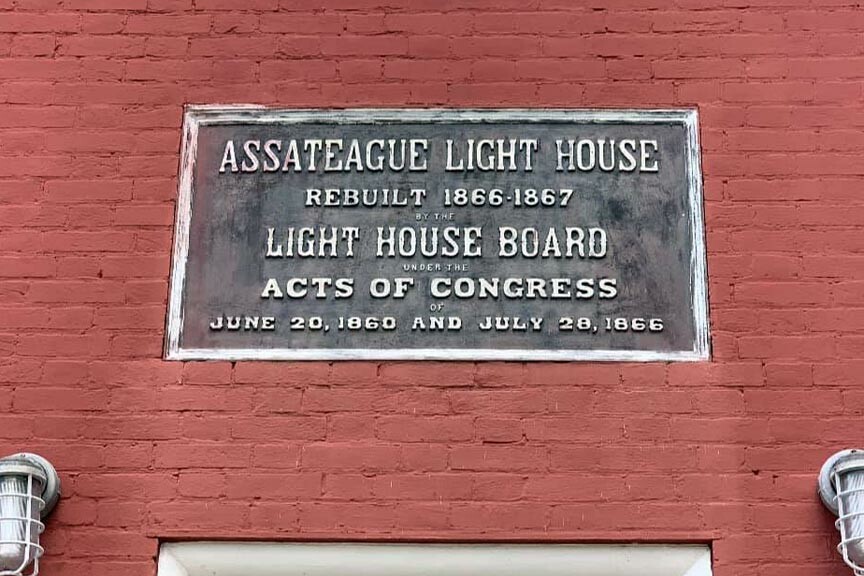 Assateague Lighthouse is open seasonally on weekends: April to November, from 9am to 3pm. The Lighthouse is located on Assateague Island, an easy 3 miles from our Chincoteague B&B, Miss Molly's Inn. So easy, in fact, that many choose to bike it, rather than drive.
Heading onto Assateague, the lighthouse parking lot is located just past the main gate of Chincoteague National Wildlife Refuge, on the right. Admission is free but, if you can afford a donation, please consider it. The proceeds go towards restoring and maintaining the historic lighthouse you're about to enjoy. Visitors to the lighthouse will learn about the tower's fascinating history and what it was like to be a light-keeper before the advent of electricity. Tours include the keeper's house, the oil house, and yes, the top of the tower.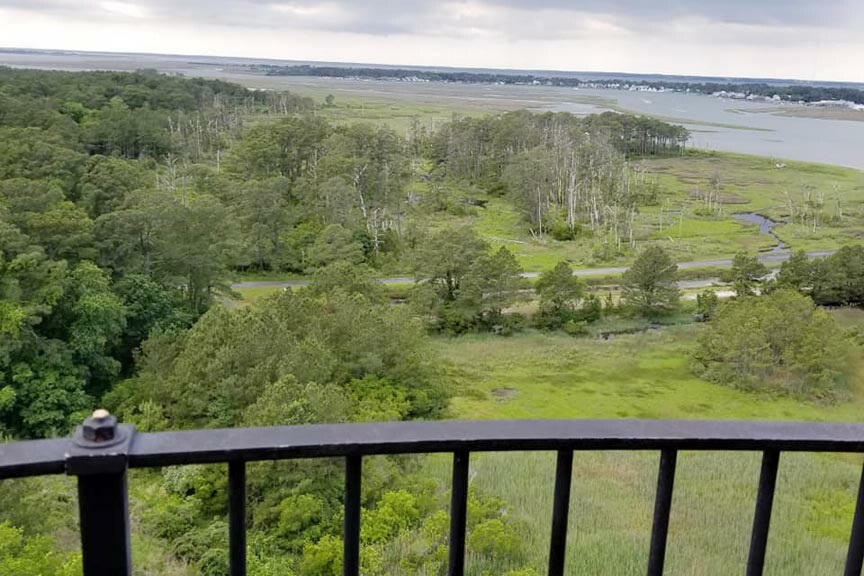 A climb of 175 steep, spiraling steps is required to reach the top of the tower but when you do, oh, what a view! Breath-taking, sweeping views of Chincoteague, Assateague, Wallops Island, Virginia's Eastern Shore, Maryland, and much more.
If visiting Assateague Lighthouse sounds like something you'd like to do, just let us know. We'll help get you pointed in the right direction, can give you ideas about other area attractions, and can even provide you with bikes, beach gear, and other supplies, if you wish. Miss Molly's Inn loves sharing Chincoteague with our guests.
Learn more about Assateague Lighthouse online at www.assateagueisland.com.