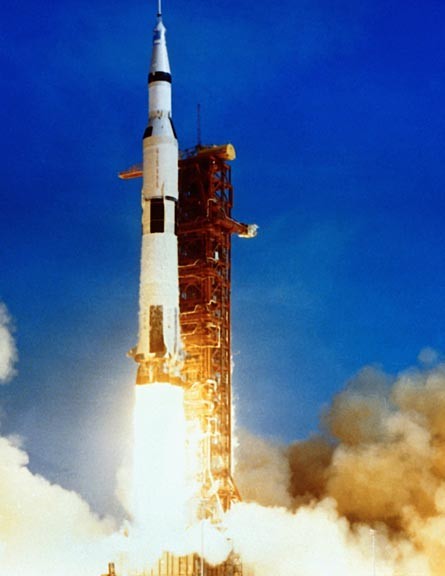 5,4,3,2, 1 – we have ignition – LIFT OFF! Did you know that the NASA Visitor Center at Wallops Flight Facility was just 10 minutes from Miss Molly's Inn on Chincoteague Island?
The NASA Visitor Center at Wallops Flight Facility is one of the oldest launch sites on the planet, having been in operation since 1945.
The NASA Visitor Center is your gateway to fun and adventure as you explore the past, present, and future of the Wallops Flight Facility. You wont need to take a rocket trip to feel like you've been in outer space after visiting this amazing place!
Feel like an astronaut hanging in space at the interactive Science On a Sphere® Theater. Watch as computer projected animations take shape on a six foot diameter globe, illustrating the atmospheric storms and changing ocean temperatures of our home planet in a fascinating, educational display that will have you mesmerized.
Visit the Magic Planet exhibit and delve deep into our solar system with its interactive touch screen. Select planets, stars, and moons from the display to see them appear on the sphere before you for in-depth and exciting study.
View a launch in style or just check out the awesome decor in the multi-purpose auditorium. No, really – you need to see this place! A high-tech auditorium unlike any other you have seen, the NASA Visitor Center auditorium has a nine-television, high-definition flat-screen display, and state-of-the-art lighting and sound equipment. Top it all off with giant mission posters and some awesome, NASA space decor and you end up with one amazing, 135 seat, must-see auditorium.
Wait. Did I just say "watch launches?" I surely did.
Wallops Flight Facility is active, hosting regular launches into space – yes, real launches into real space of real rockets – and you're invited to watch!
Check the Nasa launch schedule for an upcoming launch at the facility, then coordinate your visit to be here when it happens! You can watch from areas outside or inside at the auditorium. Not only are you RIGHT THERE when it happens but live camera feeds take you inside the action at the launch pad. Whoa!
NASA Visitor Center at Wallops Flight Facility
For more information regarding the NASA Visitor Center at Wallops Flight Facility,please visit: www.nasa.gov/centers/wallops/visitorcenter/