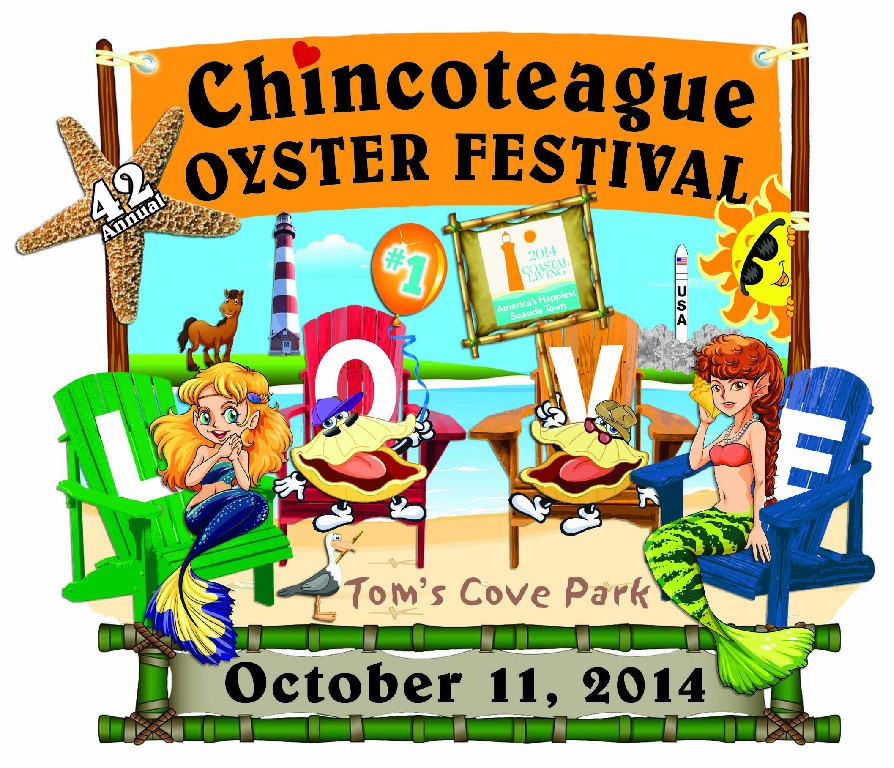 Chincoteague Island Oyster Festival: how can you argue with a 400+ year old tradition – especially when it includes fresh Chincoteague Seaside Oysters?
Okay, so this is actually only the 42nd Chincoteague Island Oyster Festival – but it is based upon a popular story that's 400+ years old, to whit: some of the first Europeans to hit Chincoteague Island stumbled upon and accidentally crashed a Native American oyster festival of sorts. Despite the unwitting disruption of festivities, the invading parties took one look at the oysters and … yum!
The bigger truth is, oyster season begins right about now and the bounteous oyster beds of Chincoteague and Assateague have long been an important part of the collective islands' history. Without seafood harvests, it is questionable that we'd be here on the island to celebrate much of anything!
So we celebrate – and what a celebration!
Chincoteague Island Oyster Festival is all you can eat oysters from noon to 4 – and not just any oysters but those special jewels of the sea known as Chincoteague Seaside Oysters: steamed fried, frittered, roasted, and – of course! – served raw on the half shell. Yum!
Not an oyster fan? (say it isn't so!) Not to worry! The annual Chincoteague Island Oyster Festival is also clam chowder, clam fritters, and steamed crabs. For those who simply don't have a taste for seafood but still enjoy a friendly party on the beach, there will also be french fries, hush puppies, hot dogs, hamburgers, a salad bar of crisp veggies and drinks – come one, come all!
2014 Chincoteague Island Oyster Festival
October 11th, 2014 – noon to 4pm
Tom's Cove Park on Chincoteague Island
for more details and tickets, please visit: www.chincoteagueoysterfestival.com
Chincoteague Island Oyster Festival Lodging
The Victorian charm of Miss Molly's Inn is the perfect compliment to your Chincoteague Island getaway. Located on Chincoteague's historic Main Street, we're minutes from shops, restaurants, and more, including the uninhabited National Seashore and Wildlife Refuge that is home to the famous wild ponies of Assateague Island. Stay at Miss Molly's Inn, Chincoteague's Most Beloved and Famous Bed and Breakfast