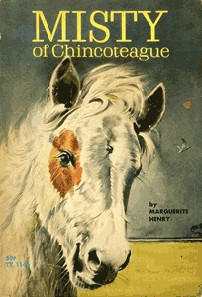 Chincoteague Island is famous for a number of reasons but one of the bigger reasons is a children's book by Marguerite Henry entitled "Misty of Chincoteague."
"Misty of Chincoteague" is the touching story of one of Assateague's wild ponies and the two children who hope to purchase her at Chincoteague's annual wild pony swim and auction.
A beautifully written and gorgeously illustrated book aimed at children but enjoyed by people of all ages, "Misty of Chincoteague" is second only to "Black Beauty" as America's best selling horse book. It was even made into a movie, filmed here on Chincoteague and starring David Ladd.
"Misty of Chincoteague" was even written in part here on the island! Marguerite Henry spent the summer of 1946 on Chincoteague Island while she worked on the book. As a matter of fact, she stayed right here at Miss Molly's Inn Bed and Breakfast, sometimes talking her ideas over with Miss Molly and Captain Jack!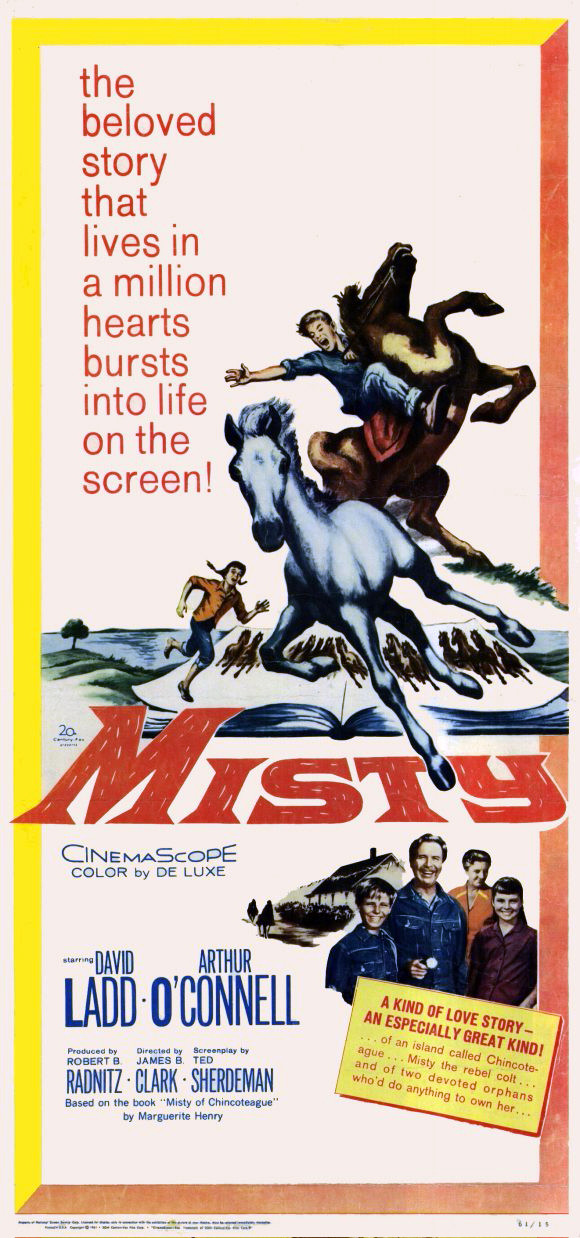 Many who come to Chincoteague Island do so because of the beautiful story Marguerite Henry tells in "Misty of Chincoteague." Many even wish to see the places mentioned in the book or where scenes from the movie were filmed – and you can!
The Chincoteague Chamber of Commerce website has a Misty Trail Map you can view online or even print out to follow and see:
Misty of Chincoteague Trail Map
See the wild ponies of Assateague Island
Assateague Channel where the Annual Pony Swim is held
Beebe Ranch where Misty lived for many of her adult years
The grave sites of Grandma & Grandpa Beebe and Paul in Greenwood Cemetery
The Carnival Grounds where much of the "Misty" movie was filmed
Misty's hoofprints in the cement in front of the Island Theatre
Bronze Statue of Misty on Main Street
Live descendants of Misty at the Chincoteague Pony Centre
Misty and her foal, Stormy, at the Museum of Chincoteague Island

Stay at the Inn Where Misty of Chincoteague Was Written
And, of course, you'll want to visit the inn where Marguerite Henry wrote Misty of Chincoteague in 1947 – Miss Molly's Inn Bed and Breakfast Better yet – book your stay with us in the Marguerite Henry Room! Now that's an all-encompassing Misty of Chincoteague getaway!