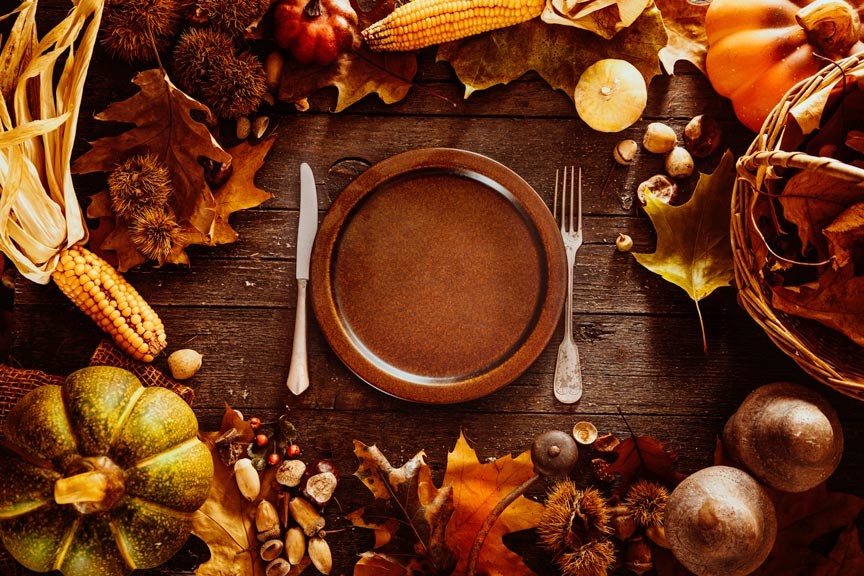 Come to Chincoteague Island for Thanksgiving this year and save with Miss Molly's Inn Thanksgiving Lodging Special!
Chincoteague Island is the perfect getaway destination year 'round but we're sweetening the pot for the holidays with our Thanksgiving lodging special. Our historic and serene eastern shore island is known for its wild ponies, pristine beaches, and fresh caught seafood. Now you can add holiday savings, as well!
When you stay at Miss Molly's Inn for Thanksgiving, you won't have to lift a finger to enjoy your best holiday, ever. Sit back in that big comfy chair and relax while we take care of everything.
With our Chincoteague Thanksgiving Lodging Special, you'll receive special care the moment you arrive!
A bottle of wine and a cheese tray will be waiting for you in your room when you arrive and a gourmet breakfast every morning. Should you get a little hungry during the day – or even in the middle of the night! – snacks and beverages are available for you at Miss Molly's 24 hours a day. You'll never go hungry!
Hoping to explore Chincoteague Island and the Chincoteague National Wildlife Refuge? Let us help with bicycles, rucksacks, beach chairs and more. Anything you need to get out and discover the natural wonder of Virginia's only resort island.
Another plus to spending your Thanksgiving on Chincoteague Island is that it's off-season. Summer's crowds will have melted away yet the natural beauty, wildlife, and welcoming community are still here. It's a bit of an open secret that "off-season" is usually the best time to visit Chincoteague Island. Come take advantage of the lack of crowds and great end of season sales downtown.
And for Thanksgiving dinner?
Miss Molly's Thanksgiving Lodging Special also includes Thanksgiving dinner at Bill's Prime Steak and Seafood! The dinner includes an unlimited, plated meal and your first glass of house wine. Better yet, Bill's Prime Steak and Seafood restaurant is a mere 3 minute walk from our Chincoteague B&B.
Miss Molly's Thanksgiving Lodging Special
3 Night Package Pricing
King room $695 + tax/couple
Queen room $650 + tax/couple
Captain Jack, Beachcomber or the Yellow Room
$595+tax/couple
To take advantage of this offer, all you need do is give us a call at 1-800-221-5620 (local: 757-336-6686) and let us know you'd like our Chincoteague Island Thanksgiving Lodging Special.
Be sure to look over our Chincoteague Island lodging specials page for other offers and savings.
Happy Holidays!