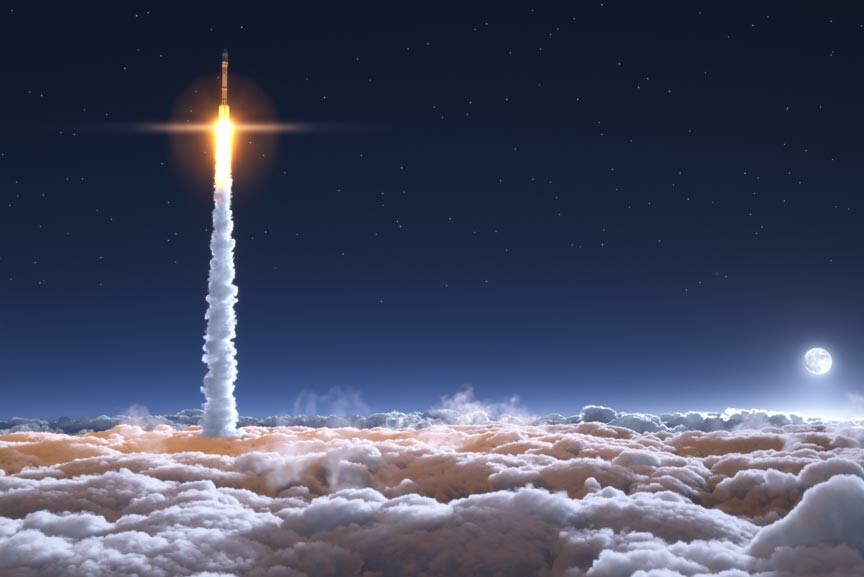 You may not realize this but, along with wild ponies, Chincoteague is a great place for seeing rocket launches. With the NASA Wallops Flight Facility just five minutes away, as the crow flies, Chincoteague has permanent, front-row tickets!
Wallops Flight Facility has been in operation since 1945, making it one of the oldest launch sites in the world. The site is operated by the Goddard Space Flight Center and primarily supports science and exploration launches for NASA, NOAA, and other Federal agencies.
Viewing Rocket Launches from Chincoteague
It's hard to miss a rocket launch from Wallops when you are on Chincoteague but some vantage points are definitely better than others.
One of the best spots on the island to watch a NASA rocket launch from Wallops is Robert Reed Waterfront Park. The park is located on the west side of the island, on Main Street, in between Church and Mumford. If you see four, giant Adirondack chairs that spell out LOVE, you're at the right place.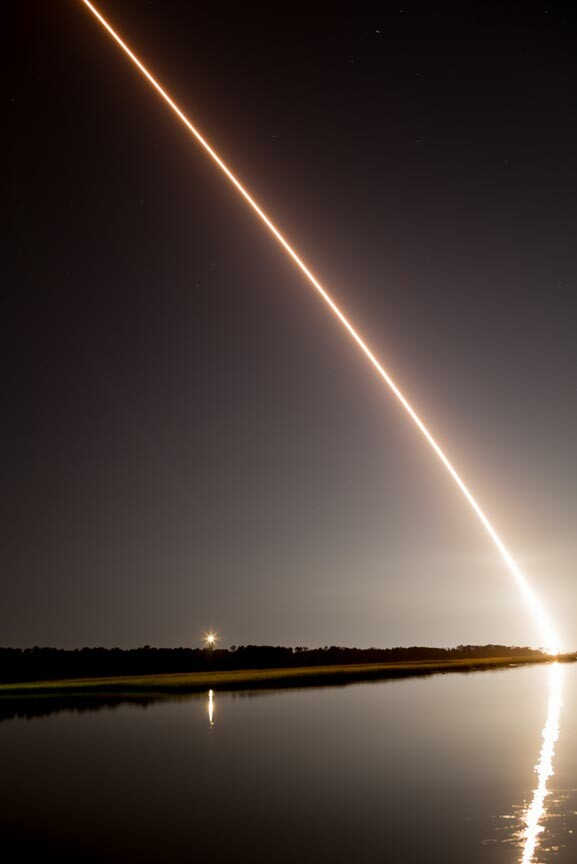 Another good spot for catching these NASA launches is Curtis Merritt Harbor, at the south end of Main Street. Folks also cluster up on the bike path along the bridge to Assateague on Beach Access Road.
You say you'd prefer to be closer for the launch? That's also possible!
Watch a Launch From Wallops Flight Facility
You can also catch live rocket launches at the NASA Wallops Visitor Center, located a mere 1 mile from the launch pad!
Visitors can either watch launches from the special areas set up outside or inside at the state-of-the-art auditorium. Outside, you're so close you can almost feel the pulse of the rocket's massive engines as it shoots up into the sky. Inside, a huge, hi-def, flat screen takes you inside the action at the launch pad.
The Visitor Center also has interactive exhibits exploring the past, present, and future of both space flight and Wallops Flight Facility. The center also offers guided tours and a variety of special events throughout the year.
Best of all, the Visitor's Center is less than a ten minute's drive from our Chincoteague bed and breakfast, Miss Molly's Inn!
NASA Wallops Flight Facility Visitor Center
Building J20 Route 175, Chincoteague Rd, Wallops Island, VA 23337
Seasonal hours. Currently open Tuesday through Saturday, 10am to 4pm.
Visit www.nasa.gov for more information. You can also follow the NASA Wallops Flight Facility on Facebook.
If you hope to catch a rocket launch, be sure to check the online schedule and read the Wallops launch watching guide.