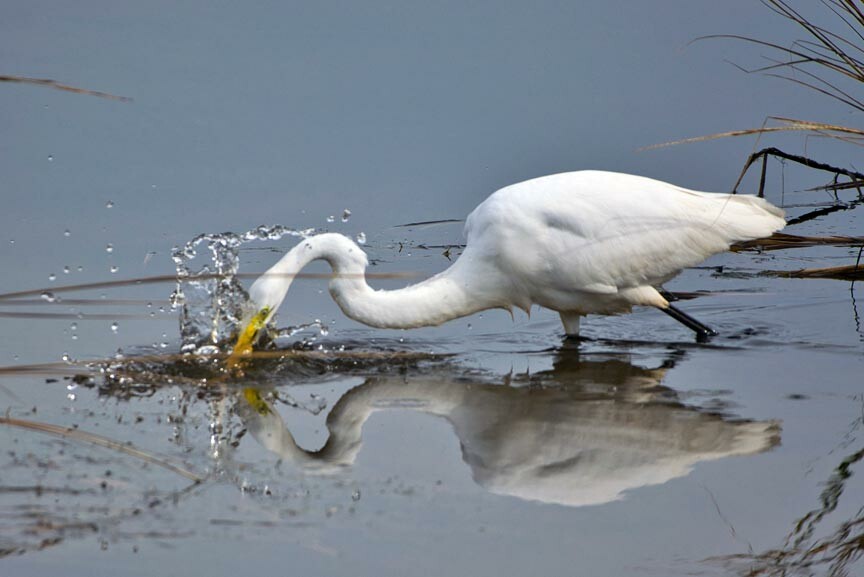 If you love nature and getting out into the great outdoors then you should not miss the opportunity to check out Chincoteague National Wildlife Refuge on Assateague Island. The 14,000-acre wildlife preserve offers plenty of wildlife, a variety of trails, and miles of beach to explore.
Chincoteague National Wildlife Refuge is a wildlife preserve located primarily on the Virginia end of Assateague Island. Assateague Island is part of the Great Atlantic Flyway. The refuge was established here in 1943 to protect waterfowl, wading birds, shorebirds, and song birds, along with the other plants and animals of this unique barrier island habitat.
The refuge isn't just for wildlife and foliage, however. It also offers a variety of outdoor recreation. In fact, Chincoteague National Wildlife Refuge is one of the most visited in the country. Nature fans, birders, photographers, and hiking enthusiasts come from all over to walk its paths and beaches.
Hiking and Biking the Refuge Trails
Chincoteague National Wildlife Refuge maintains several trails, Most are relatively level and almost half are paved, making much of the refuge accessible to most. Bikes are allowed on all the paved trails but unpaved trails are for hiking only.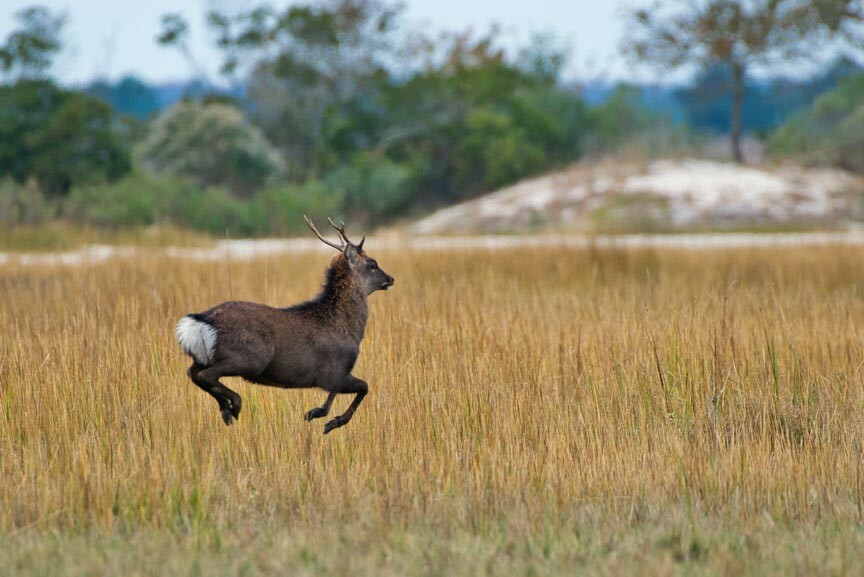 The Wildlife Loop – 3.25 miles
This loop, as the name implies, is a great place to observe wildlife, especially waterfowl and wading birds. This paved trail is open to walkers and bikers and is wheelchair accessible.
Swan Cove Trail – around .5 mile
This paved, wheelchair accessible trail branches off the Wildlife Loop to lead to the beach.
Woodland Trail – 1.5 miles
This paved trail will take you through a beautiful pine forest with an overlook from which you can sometimes spot the island's wild ponies. Oooh! Wheelchair accessible.
The Bivalve Trail – .25 mile
Located just off the Woodland Trail, the short, unpaved Bivalve Trail leads through the maritime forest to a section of Toms Cove. Here you can explore the beach, go clamming, and see the old lifesaving station. Hikers only.
Black Duck Trail – 1 mile
This trail ties the Woodland Trail to the Wildlife Loop. The trail is paved for walking, biking, and wheelchair access.
The Marsh Trail – .5 mile
The Marsh Trail is an unpaved path loops along beside the Wildlife Loop and includes an observation platform for Snow Goose Pool. Hiking only.
The Lighthouse Trail – .25 mile
This unpaved footpath (hiking only) leads through the woods to historic Assateague Lighthouse. The tower is open for tours April through November. Learn more at www.assateagueisland.com.
Download the Chincoteague National Wildlife Refuge trail map pdf for more details.
Chincoteague National Wildlife Refuge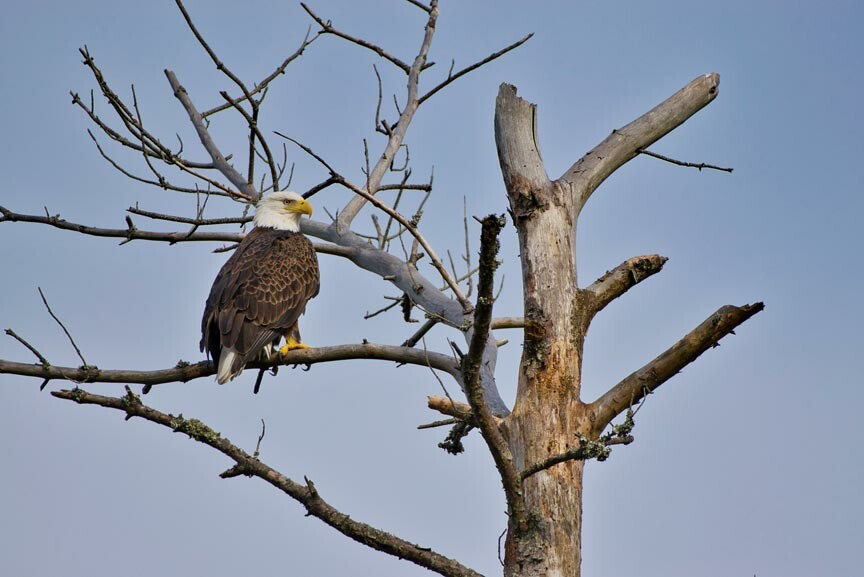 The refuge is open 7 days a week:
May through September: 5am to 10pm
April and October: 6am to 8pm
November through March: 6am to 6pm
Pedestrians and bicyclists always enter the refuge for free. Otherwise, a 7 day vehicle pass is $20.
Learn more at www.fws.gov
Chincoteague Lodging
Our Chincoteague bed and breakfast, Miss Molly's Inn, offers comfortable yet elegant rooms and resort-quality amenities. Looking for a bikes, beach chairs, towels, or other beach gear? We've got you covered. Plus our convenient location puts the best of Chincoteague at your fingertips. Book your stay at Miss Molly's Inn today!