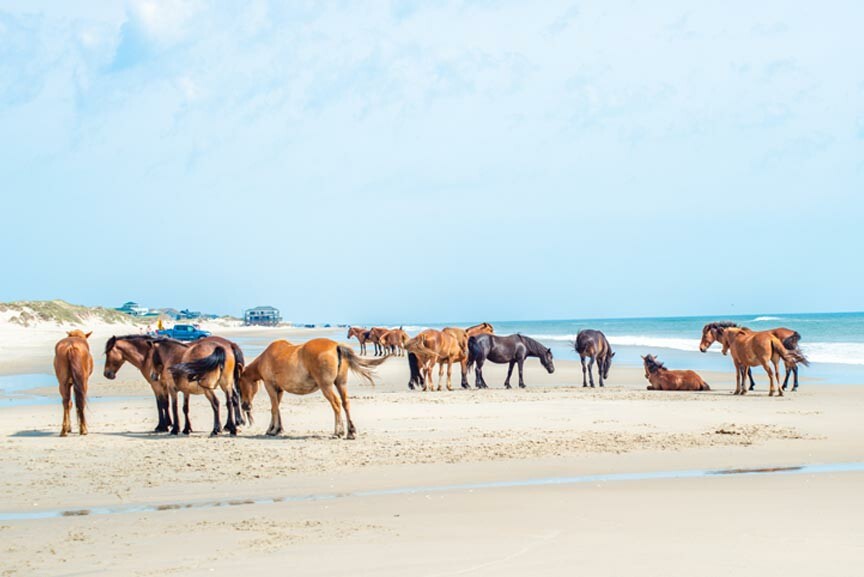 If you've always wanted to see the wild ponies of Assateague up close – but not the annual Pony Swim crowds – then Spring Chincoteague Pony Roundup is your best chance.
There are lots of ways to see the wild ponies of Assateague outside the annual, summer Pony Swim. Many local companies offer wild pony tours that will take you out to see them and the many other magnificent sights around Chincoteague.
Another great way to get a good look at the island's wild horses is during the annual spring and fall pony penning days.
Pony penning roundups allow the Chincoteague Volunteer Fire Company to perform health checks on the two herds. They make sure the overall health of the animals is good and also note any foals that have been born since the last check up.
The two roundups are typically held during a Friday afternoon and Saturday morning in April, and again in October. The April round-up also sees pony buybacks from the previous year's auction rereleased to their herd on Assateague.
Chincoteague Pony Spring Roundup
April 17 – 18, 2020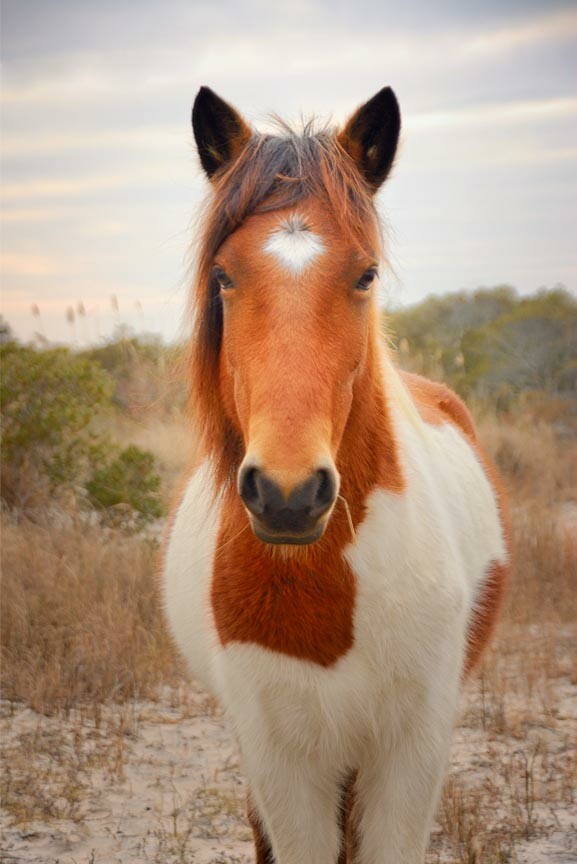 The wild ponies of Assateague live in two separate herds, so these health check roundups are done on separate days.
The Southern Herd, which is smaller, will be rounded up on Friday, April 17th at around 4:30pm. The south pen is located on the road going to the beach on Assateague. Due to the herd's smaller size, this first roundup only takes a few hours and parking tends to be ample.
The Northern Herd is larger and more remote. Consequently, the penning, 8am on Saturday, April 18th, is a much longer affair, taking up to 5 hours or more.
Attending the Saturday check-up requires a three-mile hike, one way, up the island's service road to the cattle grate. Parking is available at the Wildlife Loop parking lot and spectators may make the trek up the road any time during the day.
Saturday's roundup is more sparsely attended because of the 6 mile hike involved, and can thus be more rewarding.
Learn more at www.chincoteaguechamber.com
Chincoteague Lodging
Let Miss Molly's Inn Bed and Breakfast help you to make the most of all your Chincoteague adventures! Our incredibly comfortable and welcoming guest rooms will have you feeling right at home. Our convenient location puts the best of the area at your fingertips and we are more than happy to help you arrange your visit with our concierge services. Book your stay at Miss Molly's Inn today!