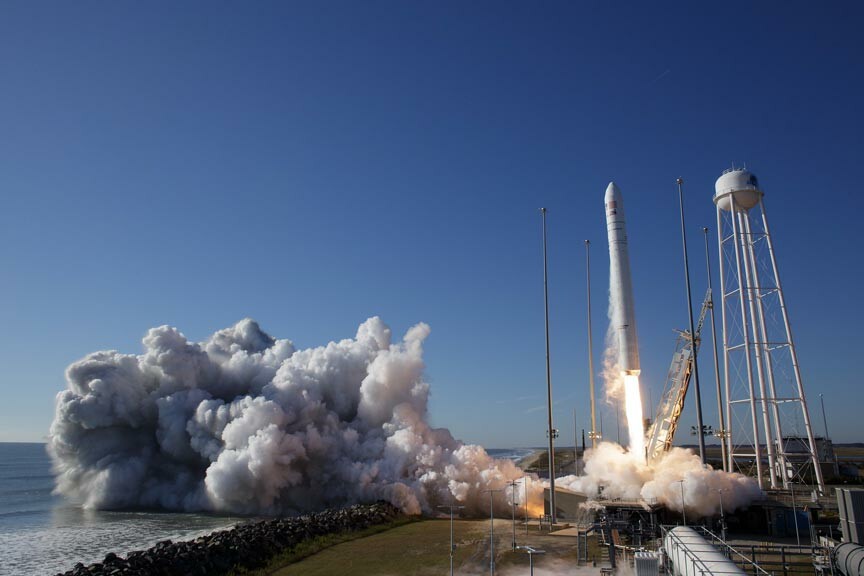 Did you know that you can watch an Antares rocket launch to the International Space Station from right here on Chincoteague? That's right: the NASA Wallops Flight Facility is quite close by and Chincoteague has front row seats for every launch! Chincoteague Island's main claim to fame may be the wild ponies but that's hardly the only reason to visit.
In fact, people are often surprised by how much there is right here on the island. They come expecting the beaches and the ponies but … watching a live Antares rocket launch? Really? Yes, really!
NASA Wallops Flight Facility
NASA's Wallops Flight Facility is less than 10 minutes from our Chincoteague bed and breakfast, as the crow flies. The nearness of the flight center's launch pad on nearby Wallops Island provides Chincoteague with fantastic, front-row seats for every launch!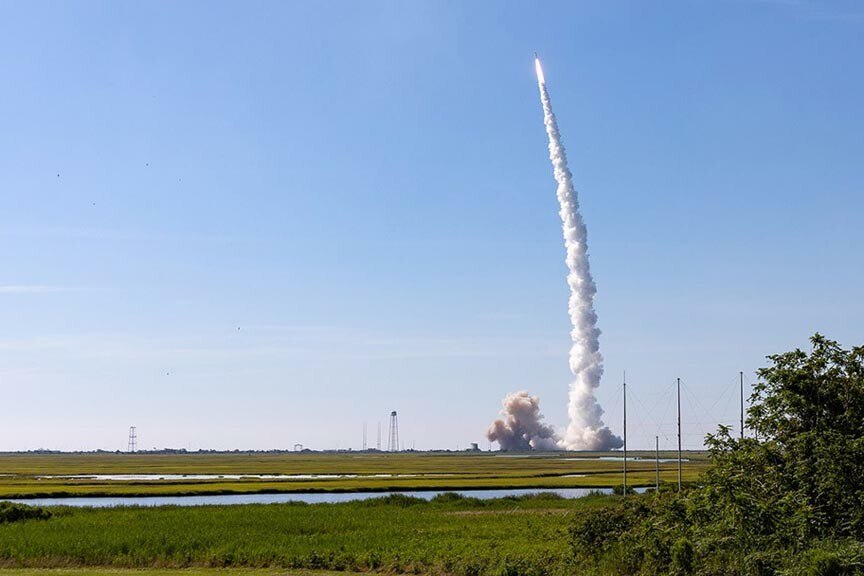 The NASA Wallops Flight Facility has been in operation since 1945, making it one of the oldest launch sites in the world. The facility also operates the NASA Wallops Visitor Center at Building J20 Route 175, Chincoteague Rd, Wallops Island, VA 23337.
The Visitor Center has fascinating interactive exhibits on space flight and the history of Wallops Flight Facility. The center offers guided tours and presents a variety of special events throughout the year.
You can also view launches from the Visitor Center when it is open. Special outdoor seating allows guests to sit and watch just 1 mile from the launch pad. When it is open, you can also watch the launch inside via Center's huge, hi-def, state-of-the-art auditorium. Of course, many choose to just watch the launch from Chincoteague!
Watching Rocket Launches from Chincoteague
Chincoteague's proximity to Wallops Flight Facility makes it difficult to miss any rocket launches. You can see them from just about anywhere on the island. Some of those views are better than others, however.
One of the absolute best ways to see a launch is from the water on a Rocket Launch Viewing boat cruise! Many of the local tour companies, such as Daisey's Island Cruises, schedule special cruises for the launches.
Robert Reed Waterfront Park, is one of the best places on Chincoteague to watch rocket launches. That's less than 2 minutes walk from the front door of Miss Molly's Inn!
Speaking of our Chincoteague inn, Miss Molly's offers another great vantage point to watch rocket launches from. Our back deck offers a similar view that Robert Reed Waterfront Park does – only elevated, for a slightly better view.
In fact, many guests interested in the launches book our Upper Deck room for ease of access to the upper deck for launch viewing. The upper deck is open to all of our guests, though, so don't despair if that room isn't available for your stay. We also often host "Launch Parties" on our back deck for launch nights. Such fun!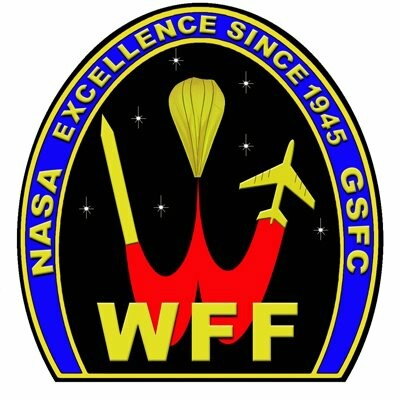 Another popular vantage point for watching rockets is the park near Curtis Merritt Harbor. This is located at the south end of the island, on Main Street, and offers the most direct view of Wallops Island from Chincoteague.
The bike path on the bridge between Chincoteague and Assateague is another popular rocket watching spot.
Antares Rocket Launch
Though we'll be closed for the season during the next launch, the NASA Wallops Flight Facility schedule is ongoing with more launches planned for this year.
View launch updates and information on future events online at www.nasa.gov. You can also visit the flight facility on Facebook.
See you soon!