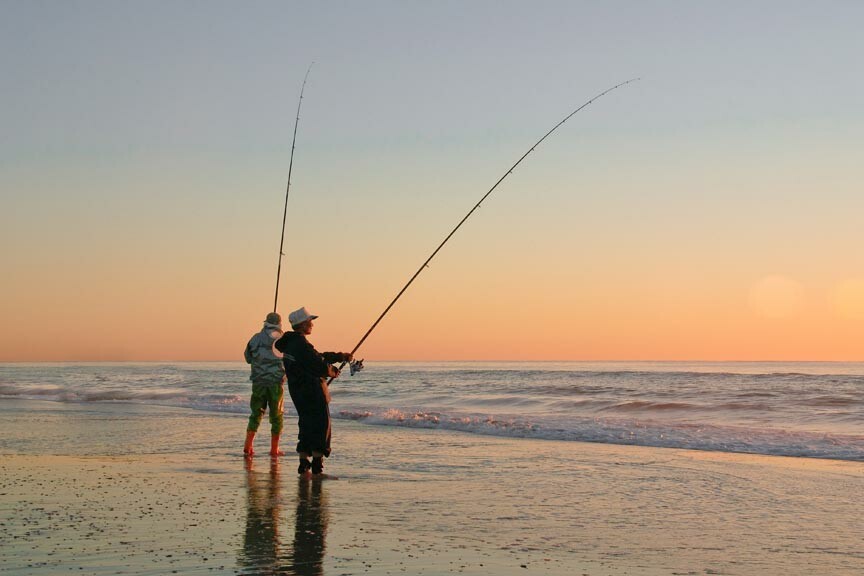 Thinking of doing some crabbing, clamming, or fishing during your Chincoteague getaway? Great idea! Chincoteague fishing is some of the best on the Mid-Atlantic Coast and there are plenty of resources on the island to get you going.
Spring is definitely in the air and a glorious summer seems right behind. What better way to celebrate than getting out into the great outdoors clamming or fishing Chincoteague?
The waters around Chincoteague, both inland and offshore, are known for their bounty. Anglers come from all over to catch flounder, striped bass, sea bass, trout, croaker, kingfish, yellow fin tuna, and much more.
When it comes to fishing resources, Chincoteague isn't lacking. This is an island community with a long fishing past. Not only are there boats, gear, and chartered trips available but also a wealth of accumulated knowledge about local waters.
Your first step is acquiring a valid Virginia fishing license, required for any angler 16 years of age or older. Separate licenses are required for saltwater fishing and freshwater fishing. You can pick your license up online or wait to purchase one once you're here.
It's also a good idea to familiarize yourself with the local fishing regulations before heading out. Don't forget to check local fishing reports and tide information before setting out either!
Fishing Chincoteague
Chincoteague offers fresh and saltwater fishing opportunities, either from the shore or aboard a boat.
Spring is best for flounder, striped bass, and drumfish. In summer, it's flounder, trout, croaker, sea bass, kingfish, spot, and both blue fin tuna and yellow fin tuna. Come fall, your best bets are striped bass and drumfish.
Designated fishing spots at Chincoteague National Wildlife Refuge include Toms Cove, Swan Cove, or from the beach. Want to do some night fishing? Pick up an overnight fishing permit from the Toms Cove Visitor Center.
Those interested in getting out on the water will find Chincoteague has plenty of boat rentals and chartered fishing trip options. The island can also satisfy all your bait and tackle needs.
Crabbing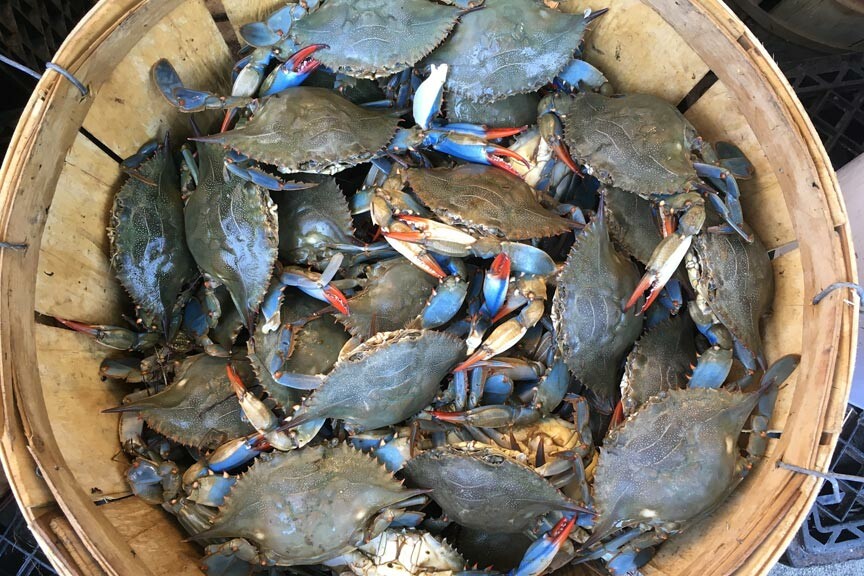 Fresh crab is always a delight and our local blue crabs are no exception. In fact, they may be the rule!
Catching blue crabs is incredibly easy and fun. All you need is a net, a line baited with some old chicken or the like, and a bucket. Drop your line in the water, wait for the tug, pull up your crab, and repeat.
It is legal to harvest a full bushel of hard crabs a day, though there are some size and other restrictions. Be sure to bone up on current crabbing regulations before you hit the beach.
Some of the best, designated crabbing is in Chincoteague National Wildlife Refuge at Swan Cove, along Beach Road, and the boardwalks near the entrance gates.
Clamming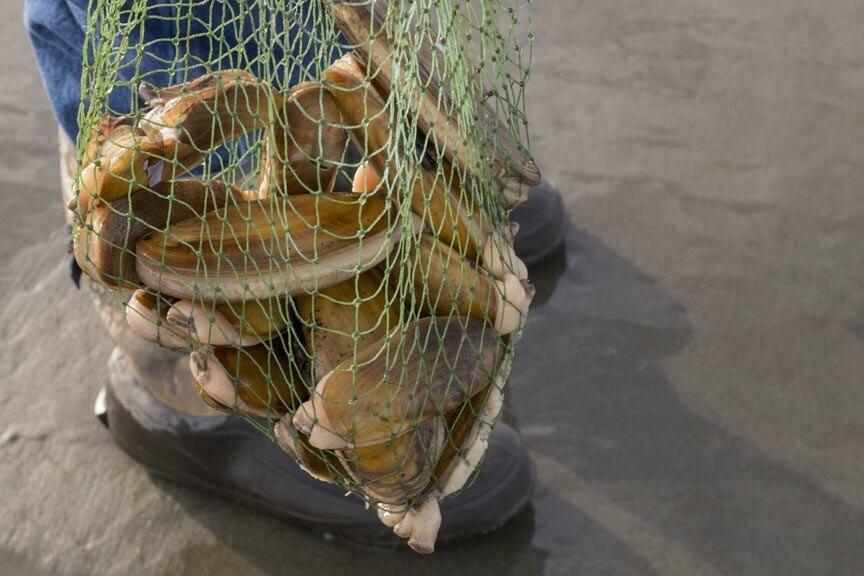 Few can resist the call of fresh shellfish and you can't get it any fresher than just dug from the sand by your own hand!
Clamming is a fun, all ages activity requiring a sharp eye, clam rake, and something to carry your clams in. Clams leave a "key hole," a small hole, in the mud that tells you where they are hiding. Locate a key hole and all that's left is the digging. Fun!
Toms Cove offers one of the area's best clamming spots with soft shell clams, hard shell quahogs, and razor clams.
As with fishing and crabbing, there are Virginia clamming regulations that you should familiarize yourself with before hitting the beach. Clammers can legally collect up to 250 clams a day but you should only harvest what you can eat.
We Can Help
While there are lots of resources online to help you plan your Chincoteague getaway, there's nothing like having someone on the ground.
Miss Molly's Inn loves to share the island with our guests. We are always more than happy to help you plan your island adventures.
We know all the best local spots to go, have beach gear for your use, and will even pack you a lunch! We also offer concierge services for fishing trips, boat rentals, nature tours, and more. Just let us know and we'll get everything together so that all you have left to do is enjoy yourself.
We can't wait to see you!