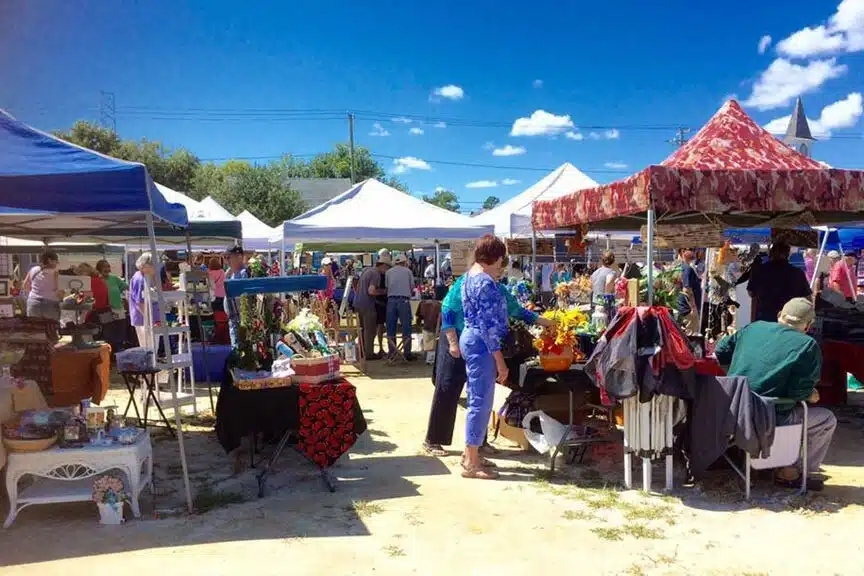 One of the surest signs of summer is right around the corner: The Chincoteague Farmers Market is scheduled to return May 29th, 2021!
If you like farmers and art markets, just wait until you visit the Chincoteague Farmers Market. Fresh local produce, quality arts and crafts, vintage items, food trucks, live entertainment, and more!
There's nothing quite like a farmers market for getting to know a community. A good farmers market is more than just produce sales, it's also a reflection of a community's spirit. That's certainly the case here on Chincoteague.
The Chincoteague Farmers and Artisans Market brings a diverse group of people together to sell a variety of goods that they produced and stand behind with pride. The market has a festive air, with laughter, conversation, delicious smells, and live music.
Fans of the Farm To Table movement will find plenty to love, with a wonderful selection of locally grown goods for sale every week. Offerings run the gamut from produce and meats to baked goods and other prepared items. You'll find fresh seafood, honey, eggs, cheeses, jams, jellies, and more.
The market is also an excellent source for seedlings, starts, flowers, and other plants for garden or home.
Not Your Average Farmers Market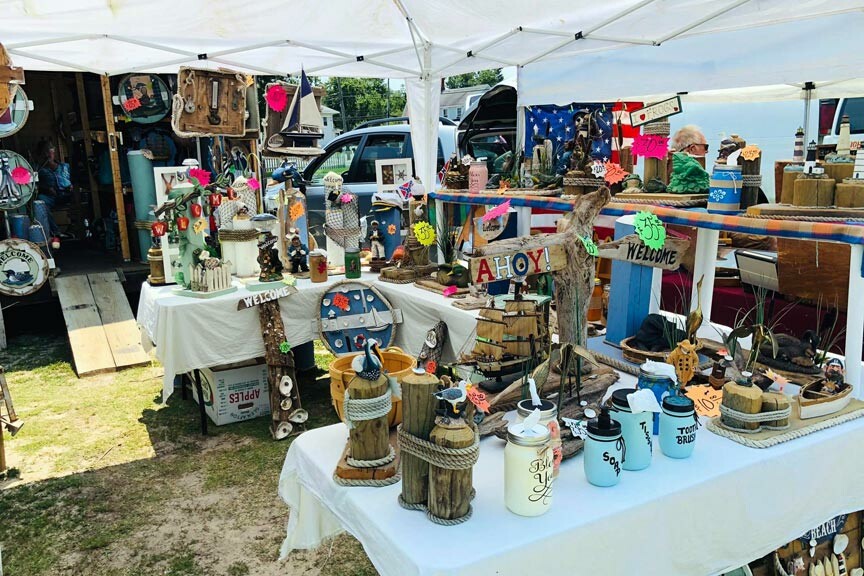 Chincoteague's farmers market offers much more than just plants and foodstuffs. You'll also find a robust collection of arts and crafts. In fact, the market's full name is The Chincoteague Farmers and Artisans Market.
Chincoteague has a healthy art scene and a long arts and crafts history. This is reflected in the array of offerings at the Chincoteague Artisans Market. Here you'll find regionally handcrafted items of beauty and utility. Jewelry, apparel, woodcarvings, soaps, hangings, and other fine arts and crafts.
You'll also find attic treasures at the Artisans Market. Vintage, rare, and gently used items looking for a new home. A great opportunity to find that one of a kind item you didn't even know you wanted.
Best of all, many of the artisans continue to create at the market, giving you a unique insight into their processes.
The Chincoteague Farmers Market includes live entertainment, food trucks, and a friendly, festival atmosphere. You've never had this much fun shopping before!
Chincoteague Farmers Market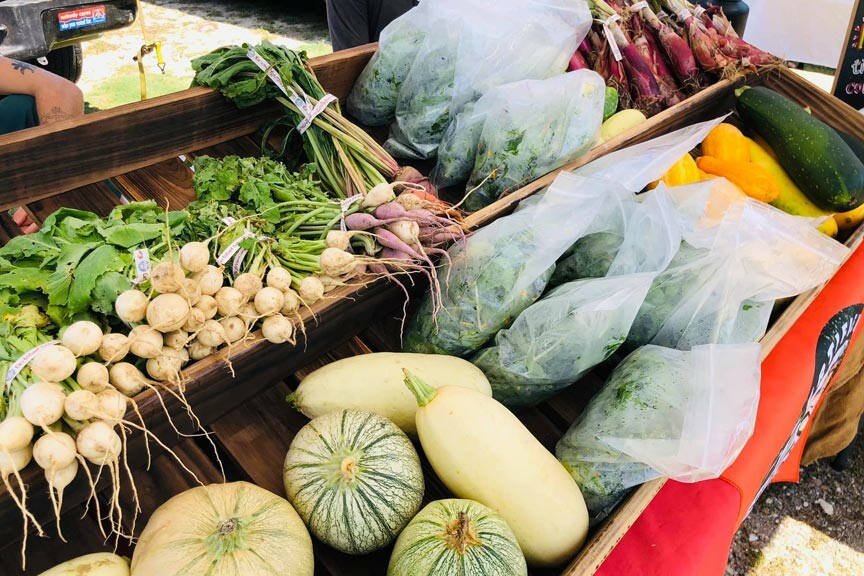 The Chincoteague Island Farmers and Artisans Market is located at 6309 Church Street, just a five minute walk from our Chincoteague bed and breakfast, Miss Molly's Inn.
This year's opening day is Saturday, May 29th, 2021. The 2021 market schedule is: Saturdays, May 29th through October 30th, and Wednesdays, June 9th through September 29th. Hours are 9am to 1pm, with live music from 10am to 12pm.
Learn more by visiting the farmers market website. You can also visit the market on Facebook.