September 12, 2016 by Corey A. Edwards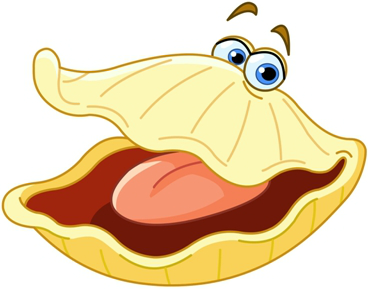 Tickets are on sale right now for the 44th annual Chincoteague Oyster Festival! Scheduled for October 8th, 2016, this beloved event regularly sells out, so get your ticket, now!
Chincoteague Island is known for its seafood – particularly its oysters! Chincoteague oysters, also known as Chincoteague Salts, are a special treat. You see, Chincoteague Bay is not fed by any real source of fresh water. Consequently, oysters grown here get the full Atlantic salt treatment.
Read the rest of this page »
April 11, 2015 by Corey A. Edwards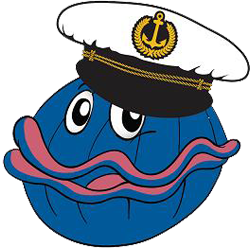 Fresh seafood fans rejoice – it is almost time for the 47th annual return of the Chincoteague Seafood Festival – scheduled for Saturday May 2, 2015.
An Eastern Shore tradition since 1968, the Chincoteague Seafood Festival is an all-you-can-eat seafood event providing a wide array of both prepared and raw, fresh, local seafood. Famous festival cooks, volunteers and professionals from local restaurants will be on hand with exciting offerings and signature dishes representing both old and new seafood favorites.
As you likely know or can guess, Chincoteague Island began as a small fishing village and, though in our past, the thread still runs deep. Some of Mid-Atlantic Coast's best fishing waters are right off our shores and, at this time of year, local anglers are very busy bringing in a variety of favorites: striped bass, drumfish, and flounder.
Read the rest of this page »
December 23, 2012 by insideout
Are you a seafood lover? I know I am. Oysters happen to be one of my favorites. I prefer them raw with lemon and horseradish cocktail sauce or Bar-b-Qued with lemon and Tabasco.
Separated from the Chesapeake by a long peninsula and sheltered from the ocean by only the lip of Assateague Island National Seashore, Chincoteague Bay is not fed by any significant sources of fresh water. Oysters from here pack the full salt wallop of the Atlantic. For this reason, and because of the easy access, Chincoteague was a popular spot for gathering Gulf oysters to sell in northern markets.
'Chincoteague Salts' was the classic name for the oysters from our island. You can still find them some places. True to the name, it is a very salty oyster, generally skinny and elongated. Also an exceptionally clean one for the mid-Atlantic, as you'd expect from the National Seashore setting.
History of the Chincoteague Oysters
The real heyday for Chincoteague oysters was during the late 1800s and very early 1900s. During this time, the boomtowns of Greenbackville and Franklin (on the mainland, across the bay from Chincoteague) thrived thanks to bivalve gold. Even though native Chincoteague oysters were gone by the 1940s due to overfishing and disease, there was a second period of economic viability that resulted from planting seed oysters.
Oysters transplanted from the Chesapeake Bay into Chincoteague Bay allowed them to be marketed as 'Chincoteague Salts' and also gave them a saltier taste than oysters from other areas. These oysters were allowed to rest and fatten in the Chincoteague Bay for two to three years before being harvested. Of course, this business, like any other, had those who would cut corners and harvest them as soon as they had been in the water a few hours or days. Nevertheless, when a menu or sign in Baltimore, Philadelphia or New York read "Chincoteague Oysters," these transplants brought top dollar. (Source: From Burns, M.A. and L.S. Hartsock. 2007. Voices of the Chincoteague: Memories of Greenbackville and Franklin City. )
Today, the Toby Island Bay Oyster company and others continue this tradition of bounty from the seaside.