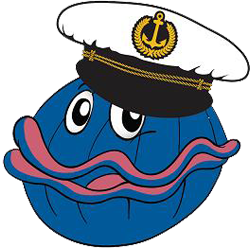 Fresh seafood fans rejoice – it is almost time for the 47th annual return of the Chincoteague Seafood Festival – scheduled for Saturday May 2, 2015.
An Eastern Shore tradition since 1968, the Chincoteague Seafood Festival is an all-you-can-eat seafood event providing a wide array of both prepared and raw, fresh, local seafood. Famous festival cooks, volunteers and professionals from local restaurants will be on hand with exciting offerings and signature dishes representing both old and new seafood favorites.
As you likely know or can guess, Chincoteague Island began as a small fishing village and, though in our past, the thread still runs deep. Some of Mid-Atlantic Coast's best fishing waters are right off our shores and, at this time of year, local anglers are very busy bringing in a variety of favorites: striped bass, drumfish, and flounder.
Of course, it's not all fish! The Chincoteague Seafood Festival is nothing without the shellfish: little neck clams, Chincoteague oysters, and shrimp are also on the menu – and all you can eat for the entry fee of only $40!
We're talkin':
Steamed clams
Fried oysters
Fried fish
Salad bar
Sweet potato fries
Shrimp
Clam fritters
Boardwalk fries
Clam strips
Raw oysters
Raw clams
Clam chowder
Hushpuppies
Grilled chicken (for you non-seafood fans out there)
Soft drinks are also on the menu and beer will be available for separate purchase.
Commemorative hats and mugs will be available for purchase and don't forget to bring a little spending cash along with you for the annual Arts & Crafts show under the Big Tent that occurs simultaneously with the Chincoteague Seafood Festival – and don't forget your dancing shoes, either: live music will be provided at the festival by Audio Sauce!
Chincoteague Seafood Festival 2015
Saturday May 2, 2015 – 12pm to 4pm
Tom's Cove Park – 8128 Beebe Road
For more information and updates: www.chincoteaguechamber.com
Tickets can be purchased online at: www.eventbrite.com
Chincoteague Seafood Festival Lodging
Whether you are here for the annual Chincoteague Seafood Festival or just to soak up some of that famous and beautiful Chincoteague Island ambience, Miss Molly's Inn Bed and Breakfast is the place to stay! Enjoy a great night's rest in one of our guestrooms during your Eastern Shore getaway!