March 15, 2021 by Corey A. Edwards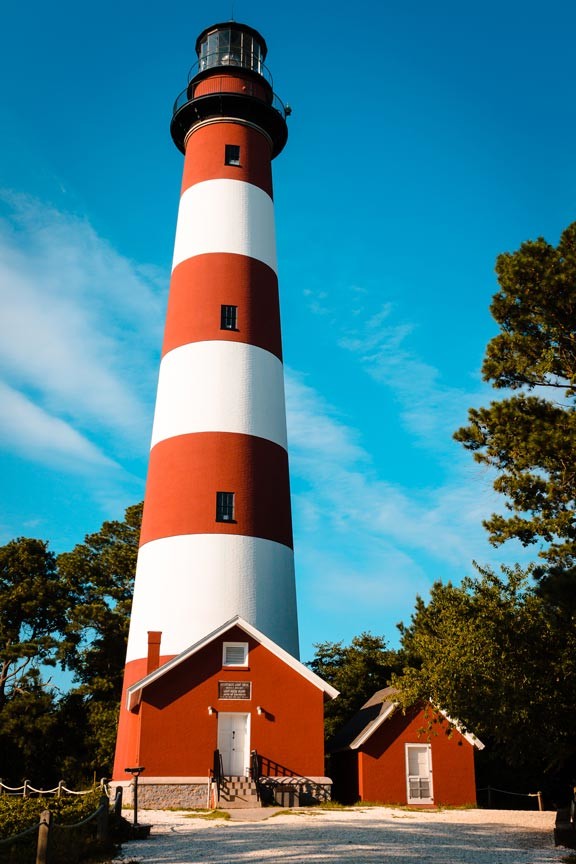 See Chincoteague from a new and breath-taking perspective when you climb to the top of Assateague Lighthouse. This historic, Virginia coast light tower has been guiding ships to safety since 1867 and opens its doors to visitors every April.
Few structures are as iconic and evocative as lighthouses. Designed to be visible from great distances, they serve as important warnings and guides to ships at sea.
As navigation, weather prediction, and other technologies have advanced, the number of active lighthouses has declined. In fact, Assateague Lighthouse is one of only 20, east coast lighthouses of its kind still in operation.
Here on Chincoteague, the 142 foot tall lighthouse on our eastern horizon is difficult to miss. Its distinctive red and white tower and unique, double-flash pattern can be seen up to 19 miles out to sea. It's a photogenic magnet on land, too, drawing curious visitors from all over to see the historic beacon up close.
Read the rest of this page »
September 19, 2020 by Corey A. Edwards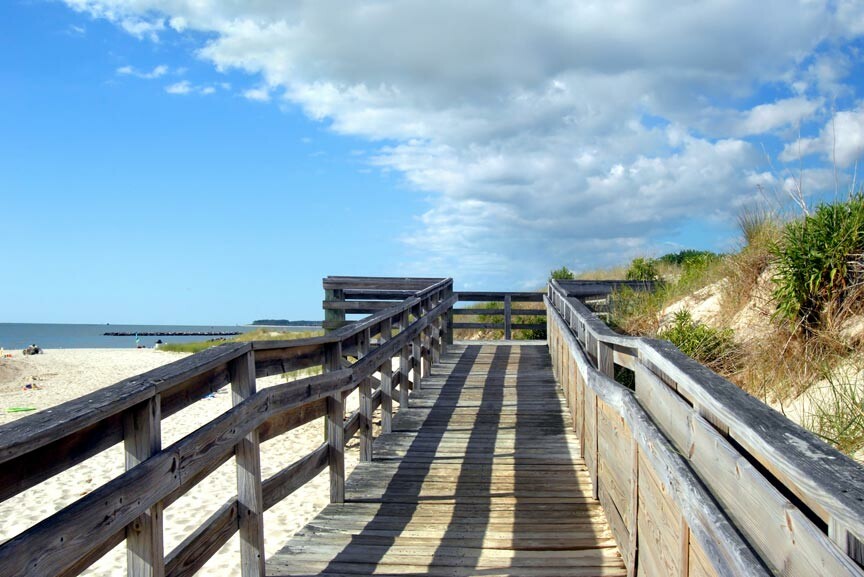 Virginia's Eastern Shore is loaded with fun things to do and see, so many of which are right here on Chincoteague. For those who would like to do a little exploring but enjoy the small town vibe, we can hardly think of a better idea than a Cape Charles day-trip.
Cape Charles is a small, quaint town on Chesapeake Bay, near the southern tip of the Delmarva Peninsula. Voted one of "America's Happiest Seaside Towns" in 2018, this quiet and cozy community has plenty to offer.
For one thing, it is home to one of the largest collections of late-Victorian and turn-of-the-century buildings on the East Coast. It's also home to one of the nicest beaches outside of Chincoteague.
Read the rest of this page »
July 16, 2014 by Corey A. Edwards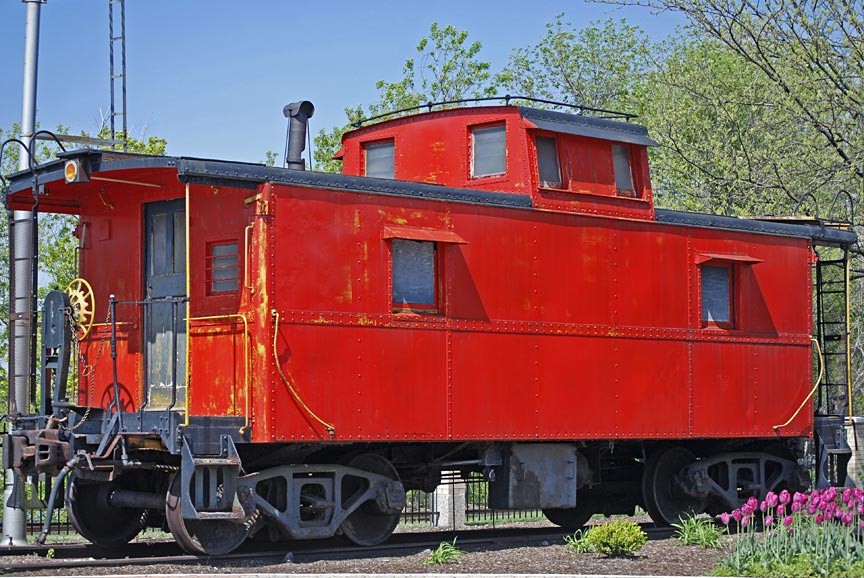 The Eastern Shore Railway Museum in Parksley, VA is your ticket to a fascinating trip back in time to the days of the classic railways.
Parksley, Virginia was founded in 1885, the year after the completion of the New York, Philadelphia, and Norfolk Railroad down Virginia's Eastern Shore to Cape Charles. This Victorian town was built around and initially thrived specifically because of the railroad, so it's fitting that such a wonderful railroad collection should be cared for here; maintained and displayed for the general public to admire and learn from.
Read the rest of this page »
Saturday ~ Noon to 4 pm
@ Tom's Cove Park ~ 8128 Beebe Road
The native peoples of what is now Virginia's eastern shore long valued the fruits of the sea. And when settlers established the little town of Chincoteague, it soon became a fishing and shellfishing village. Once the causeway was completed in 1922, the Chincoteague seafood industry really began to flourish with a trade in fish, crabs, clams and oysters to New York City and Philadelphia.
There's no better way to honor this long and distinguished shellfishing tradition in Chincoteague…than by eating a ton of shellfish. The Chincoteague Oyster Festival has become a grand tradition among locals and visitors alike. It is a day of eating oysters, oysters and more oysters at Tom's Cove Park, 8128 Beebe Road in Chincoteague. And if you need a break from all those fresh, delicious oysters, there will also be hot dogs, salad, steamed crab, clam chowder and more!
That 'and more' includes live music by the band, Island Boy. Their mix of rock and soul will make you get up and dance, whether or not you're absolutely full to the gills with oysters. In addition to dancing and music, there will also be a contest with lots of opportunities to win great prizes–everything from tickets to next year's Oyster Festival, to gift certificates for local businesses and cruises around the islands.
Tickets are $40 for ages 5 and over. That includes all you can eat oysters plus more food, entertainment and general good fun! Buy your tickets in advance online and learn more about this fun Chincoteague community event at ChincoteagueOysterFestival.com. This is a popular event, so get your tickets before they're gone!
Special thanks to the Chincoteague Chamber of Commerce for putting on such a great annual festival!