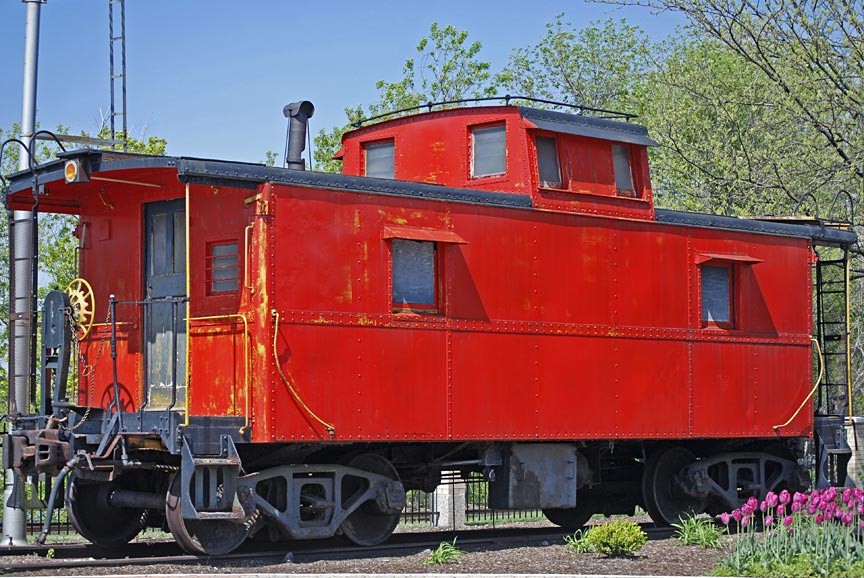 The Eastern Shore Railway Museum in Parksley, VA is your ticket to a fascinating trip back in time to the days of the classic railways.
Parksley, Virginia was founded in 1885, the year after the completion of the New York, Philadelphia, and Norfolk Railroad down Virginia's Eastern Shore to Cape Charles. This Victorian town was built around and initially thrived specifically because of the railroad, so it's fitting that such a wonderful railroad collection should be cared for here; maintained and displayed for the general public to admire and learn from.
Built on the site of the original Parksley train station, the Eastern Shore Railway Museum contains exhibits of historic rail cars and equipment, including a fully restored train station complete with lots of railroad memorabilia from the many rail lines that operated up and down Virginia's Eastern Shore during railroad's heyday.
Buildings on site include a 1906 New York, Philadelphia and Norfolk Railroad passenger station, an 1890's Maintenance-of-Way tool shed full of tools and railway artifacts, a turn-of-the-century Crossing Guard Shanty, and a Produce Grading Shed that serves as the Eastern Shore Railway Museum Gift Shop.
Rail cars in the museum's enviable collection include a stainless steel, 1947 Dining Car, a 1913 Box Car, a 1950's Pullman Sleeper Car, a 1962, Nickel Plated Caboose, a 1949 Wabash Caboose, a 1924 Express Car, a 1927 Observation Car that once served as the end car of the famous Wabash Cannonball, and a Maintenance-of-Way Car from the 1900's.
Located in the heart of the Parksley business district, with it's unique shops and attractions such as the nearby Antique Car Museum, the Eastern Shore Railway Museum is a fun and enriching way to spend an afternoon on Virginia' Eastern Shore.
Eastern Shore Railway Museum
18468 Dunne Ave.
Parksley VA 23421
For hours and more details, please visit: www.easternshorerailwaymuseum.org
Eastern Shore Railway Museum Lodging
Miss Molly's Inn Bed and Breakfast, located on beautiful Chincoteague Island, is just a half-hour's drive from the Eastern Shore Railway Museum in Parksley, VA. Stay at our historic inn and reap the benefits of comfortable, old-world charm combined with the best of modern comforts.