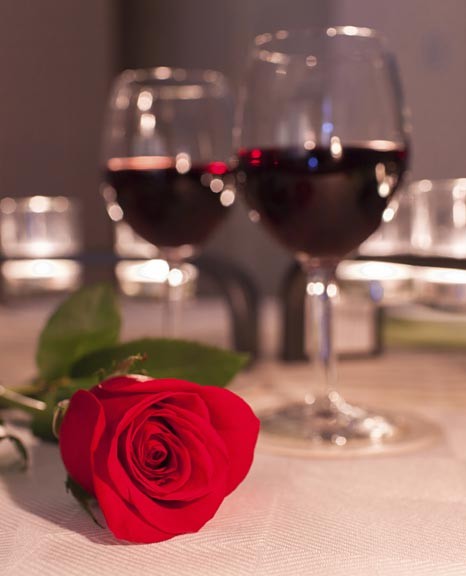 This Valentine's Day, why not surprise your loved one with a trip to the romantic, island community of Chiconteague and stay at Miss Molly's Inn with Miss Molly's 2014 Valentines Day Special!
What better way to enjoy each other than a couple of nights on romantic Chincoteague Island and nearby Assateague Island with its pristine beaches, communities of migrating birds, and of course, the wild ponies? Recline on one of five wonderful porches around the inn to savor the sea breezes over a cup of freshly brewed tea or coffee. Stroll the beaches of Assateague Island, hand in hand with your love. Explore the spire of Assateague Lighthouse and the breathtaking view it commands. Walk the quiet streets of Chincoteague and enjoy her shops, galleries, and restaurants – or just stay in and enjoy basking in the presence of each other.

Miss Molly's 2014 Valentines Day Special comes in two varieties:
3 night stay in a king room $425 plus tax – or – 2 night stay in a king room $365 plus tax
3 night stay in a queen room $ 375 plus tax – or – 2 night stay in a queen room $300 plus tax
*Space is limited so please call to reserve this special*
Both Miss Molly's 2014 Valentines Day Specials include a delicious and nutritious, gourmet breakfast every morning so you can start the day right. Plus, you will find a bottle of champagne and a dish of rich and tempting, chocolate covered strawberries in your room upon your arrival – yum!
Other amenities and extras of Miss Molly's Inn (whether you're here on the special or not) include full concierge services to book those meals, tours, or other Chincoteague island entertainments that require reservation; bikes to explore the island with, snacks to reenergize you after a long day or romantic evening, beach gear, and more!
Rediscover each other and renew your love with a Chincoteague Island Valentine's Day vacation!