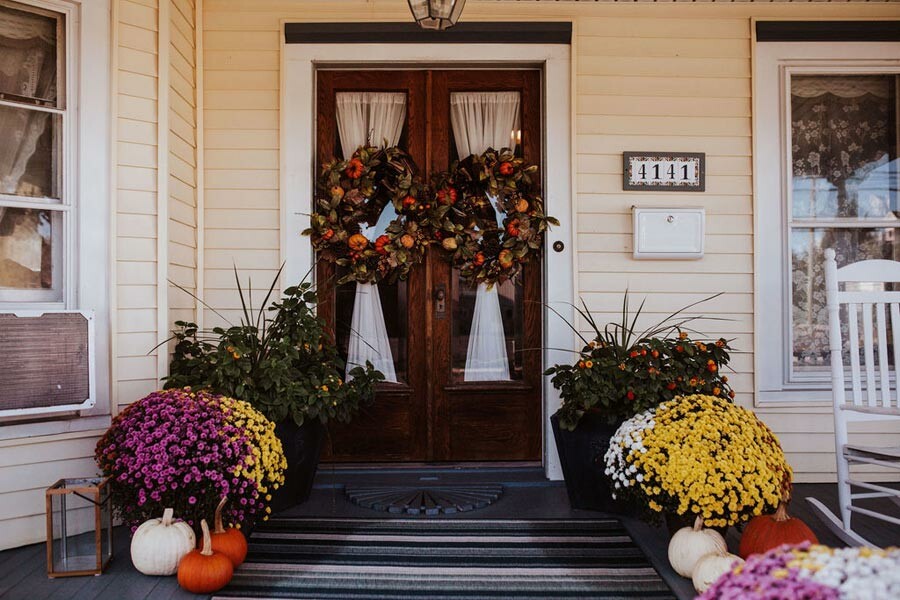 Celebrate our yearly Chincoteague Thanksgiving at Miss Molly's Inn this year and enjoy a relaxing holiday on beautiful Chincoteague Island! Stay at Miss Molly's Inn for your best Thanksgiving ever! Come soak up our charming inn, cozy rooms, terrific food, and more. You won't have to lift a finger. Just relax and let us take care of you! Our Chincoteague Thanksgiving lodging package is loaded with perks designed to make your island holiday the best ever.
Miss Molly's Chincoteague Thanksgiving
Upon arrival, you'll find one of our favorite bottles of wine and a delicious cheese tray waiting for you. You choose the varietal: red, white or sparkling from our private cellars!
Then, each morning, we'll prepare our delightful, gourmet, 3-course breakfast for you. What a great way to wake up! On top of that, we also provide home baked snacks and beverages 24 hours a day.
What about Thanksgiving dinner? Our Chincoteague Thanksgiving package also includes an unlimited, plated Thanksgiving Meal, accompanied by a glass of house wine, at Bill's PRIME Seafood & Steaks. Bill's is one of the very best restaurants on the island and just a 5-minute stroll down historic Main Street from our Chincoteague bed and breakfast.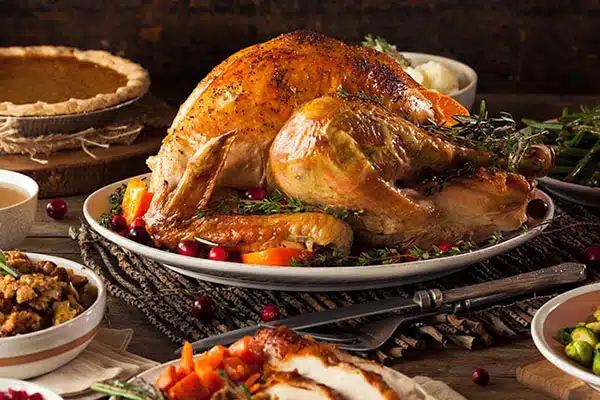 Unique Refuge Access During Waterfowl Weekend
Thanksgiving weekend coincides with Chincoteague National Wildlife Refuge's annual Waterfowl Weekend, November 24-26, 2023. The 3-day event celebrates the autumn return of thousands of waterfowl to the Refuge on Assateague Island; overwintering ducks, geese, swans, and more.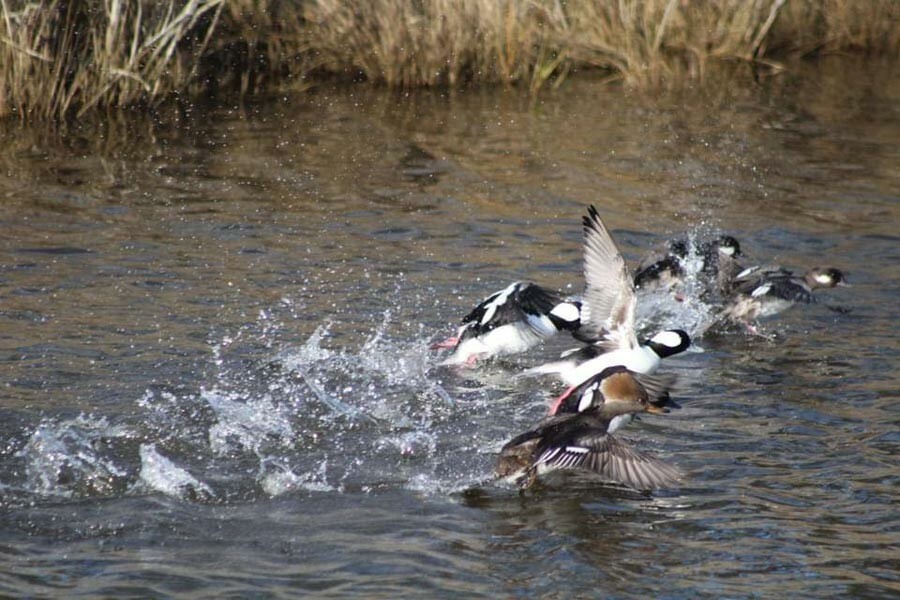 Visitors to the Refuge during the event enjoy a once-a-year opportunity to drive the Wildlife Loop on the Friday after Thanksgiving, November 24th this year (normally closed to vehicular traffic) including the 7-mile stretch of Northern Road where the Northern Herd of our world-famous Wild Ponies can be found.
For a perfect day on the Refuge, enjoy driving the Northern Road, then marvel at the extraordinary variety of migrating wild birds. Walk our unspoiled beach, gather some shells, then linger and take in one of our incredible sunsets. Guests of Miss Molly's Inn also enjoy free access to bicycles and everything you need to visit Chincoteague National Wildlife Refuge.
Chincoteague's historic Main Street shops, galleries, and restaurants offer a variety of lovely holiday treats, gifts, and relaxation for your stay with us.
Miss Molly's Inn 3-Night Thanksgiving Package
Wednesday-Friday, November 22-24 or 3 nights of your choice, Thanksgiving Weekend 2023.
Marguerite Henry Room $1199 + tax
Bay, Miss Molly's & Upper Deck Room $1099 + tax
Captain Jack's Room $849 + tax
Mazza Family Suite $1299 + tax
Call Miss Molly's at 757-336-6686 to book this ever popular Thanksgiving Special. We are so looking forward to celebrating the holiday with you!