June 19, 2013 by insideout
Do you have plans to celebrate Independence Day weekend? Well, you better make them fast because it is just around the corner!
We only have a couple more openings for the 4th of July – and its no wonder with all the fun this little island hosts!
Start with the 88th Annual Chincoteague Island Volunteer Fireman Carnival, taking place July 3 – 6. Come out for rides, games, great Eastern Shore food, raffles and tons of family friendly fun!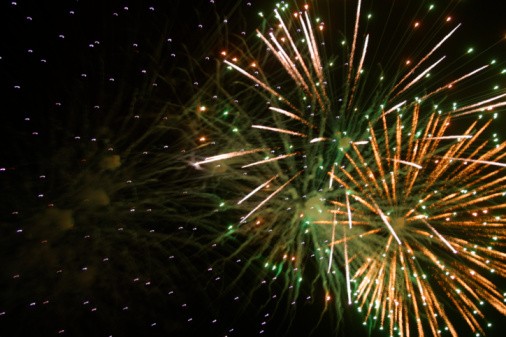 On Thursday July 4th the Fireworks show will start at 10 p.m. at the Carnival grounds.
Chincoteague Lodging for 4th of July Weekend
As of this blog, we have two rooms available on Wednesday, July 3rd: Captain Jack's and the Bay Room. We also have the Upper Deck Room available on Saturday and Sunday, July 6 & 7th.
Our sister inn, Island Manor House, has multiple availabilities for Wednesday July 3rd and the Hummingbird Room is available both the 3rd and the 4th.
If you want to stay with us for Independence Day weekend, consider spending the 3rd and 4th at the Island Manor House and then spend Friday night July 5th camping on the beach – it will add some adventure to your trip! Then, you can return to the lap of luxury when you check in at Miss Molly's on Saturday July 6th.
Join in the small town fun of our carnival in a picturesque seaside setting!
It's an eventful summer here in Chincoteague, Virginia. The 87th Annual Chincoteague Volunteer Fireman's Carnival is now going on every Friday and Saturday evening, July through the first weekend of August. There will be fun, food, rides and every kind of carnival goodness! This annual Chincoteague event is also part of the Independence Day Celebration, with the Carnival hosting the 10 p.m. fireworks on July 7th at 10 p.m. The Carnival also sponsors Pony Penning week held in 2012 from July 23 to 28.  For more information and the full schedule of events, please visit www.cvfc3.com.
Chincoteague Outdoor Cinema Series
When you're not enjoying the Chincoteague Volunteer Fireman's Carnival events, you can experience more good ol' fashioned fun with the outdoor Cinema Series. Pull up a chair or spread out your picnic blanket and watch a classic on the big screen under the open sky. Films begin at dusk. Offered courtesy of the Chincoteague Cultural Alliance, the 2012 Chincoteague Outdoor Cinema Series will be showing the following movies:
Thursday July 12: The Last Starfighter
Thursday July 26: The Incredibles
Thursday August 9: Grosse Point Blank
Thursday August 23: Singing in the Rain
Click here for more information about the Outdoor Movies in Chincoteague.