The Halloween Happening – this all-hallows eve, Chincoteague Island Theatre Company gives you a chance to tune into the past with two ghoulishly good, olde-time radio plays: "The Canterville Ghost" and "The Vampire's Desire."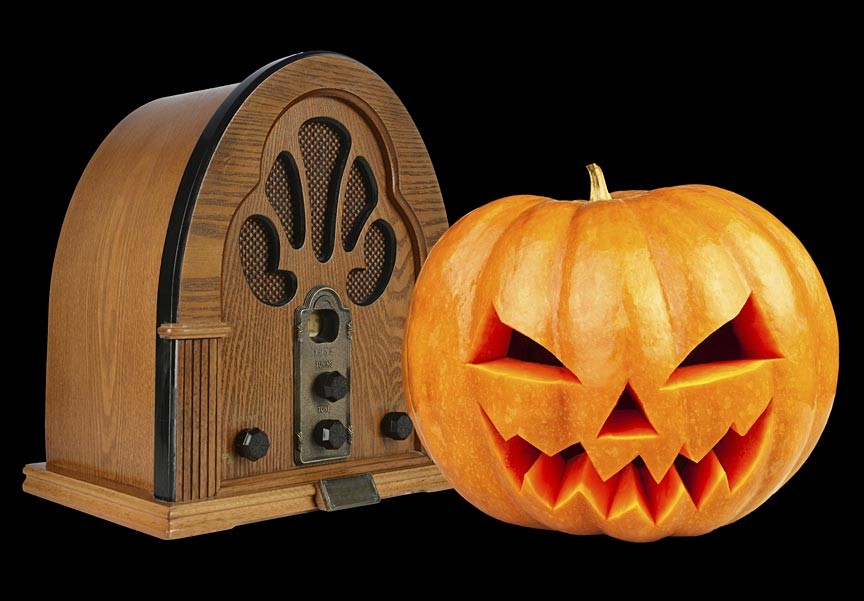 Rather than traditional stage plays, these two programs will be presented and recorded as radio shows: performed before the microphone by the actors with both pre-recorded and live Foley effects to enhance the action.
And what are Foley effects? A Foley artist is a person who provides the sound effects for both film and audio productions – things such as footsteps, glass breaking, gunshots, etc. In the days of radio dramas, the Foley artist could often be seen by the studio audience, if there was one, off to the side or there in the back with a table full of various objects designed to create the sounds needed to enhance the reality of the unfolding, vocalized drama.
"The Canterville Ghost,"of course, is a play adapted from the classic Oscar Wilde ghost story of the same name and is filled with both frights and laughs as only Oscar Wilde could pen them. Adapted for radio by Walton Butterfield for use in the seminal radio series, Terror by Night, this version of "The Canterville Ghost" originally aired on the CBS radio network on May 24, 1936.
"The Vampire's Desire" is an original show from the classic radio program: The Hermit's Cave of WJR – Detroit, Radio. Aired in the mid-1930's, the tale relates the fate of two men lost in a downpour who attempt to take shelter in an old, apparently abandoned house and proceed to scare themselves silly.
Don't miss it!
The Halloween Happening
Chincoteague Island Theatre Company
Friday, October 25 at 8pm
For more details visit www.chincoteagueculturalalliance.org/theater.html,
Lodging in Chincoteague
It may be a boo-tiful time of year but that doesn't mean you have to stay somewhere scary when you're visiting Chincoteague! Miss Molly's Inn is guaranteed to be much warmer, cozier, and inviting than that haunted house or old, musty cave you were contemplating – and we serve yummy breakfasts, too!