January 15, 2016 by insideout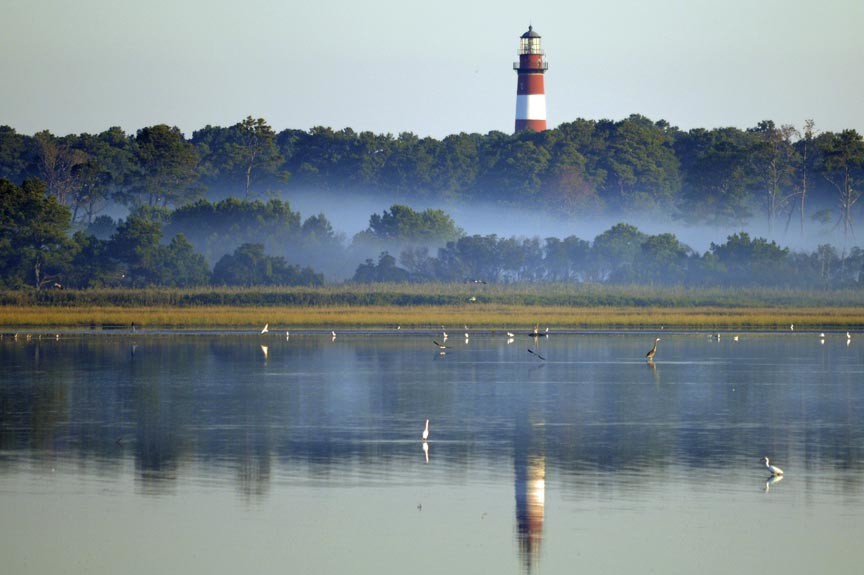 Come to Chincoteague Island and visit Assateague Lighthouse, located in the pristine Assateague Island National Seashore with it's marshes, beaches, wild horses, Sika elk, and colorful, endangered waterfowl.
There are numerous reasons to come to Chincoteague Island, not the least of which are the wild ponies, made famous, in part, by Marguerite Henry's book "Misty of Chincoteague." Then there are Chincoteague's beaches, boat tours, activities like fishing, birding, biking, and hiking. We also have a town of quaint shops, galleries – and who can forget our restaurants with their delicious, fresh seafood?
Read the rest of this page »