February 15, 2016 by Corey A. Edwards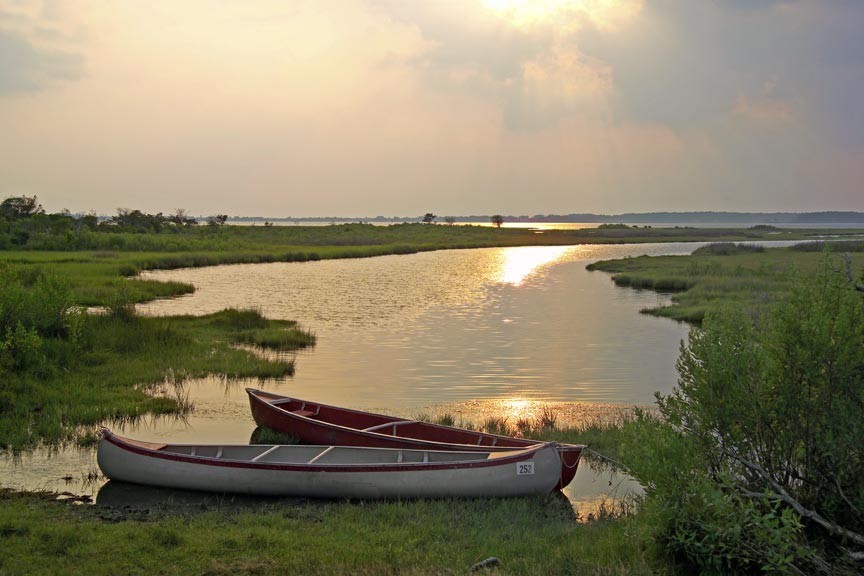 Thinking of taking a spring vacation on Chincoteague Island? That's a great idea – and now is a good time to finalize your plans for a Chincoteague Island spring getaway!
A spring vacation on Chincoteague Island is a different experience from a summer visit and can make you feel like you're a local. Most of our island's visitors come during the summer, lining the sidewalks, clustering on the beaches, and attending festivals and enjoying the famous Chincoteague Island pony swim.
The thing is, the sidewalks, beaches, and ponies are here year 'round and our weather is mild enough that all a spring vacation on Chincoteague Island really means is that you get more of the island to yourself! There's even a Spring Pony Roundup in April!
Read the rest of this page »
April 3, 2012 by insideout
If you like seafood, you'll love the Chincoteague Seafood Festival.
Chincoteague Island used to be a small fishing village, and many of the people who lived here made their living from the water. Even today, some of the best fishing waters on the Mid-Atlantic Coast are the waters that surround the island. And even today, the island retains much of its "small fishing village" charm. That's one reason people come to our Chincoteague Bed and Breakfast.
Spring means a return to fishing after a winter hiatus. At this time of year, anglers catch Striped Bass, Drumfish, and enormous flounder. In the summer, folks fish for Flounder, Trout, Sea Bass, Kingfish, Spot, Croaker, and offshore, Blue Fin and Yellow Fin Tuna. Come fall, it's back to Striped Bass and Drumfish.
Spring also means fresh seafood. The Chincoteague Seafood Festival has been filling tummies for more than forty years. Folks feast on Littleneck clams, oysters, and a variety of fish and side dishes. They sit at picnic tables in Tom's Cove Park, and enjoy the views and the food. This year, there will be live music by Bigger Dream. It's always a relaxing and enjoyable event.
The Chincoteague Seafood Festival takes place Saturday, May 5, from noon to 4 p.m. Don't miss it.
Tickets to the Seafood Festival are available at the festival website.
We still have a few rooms available at our Chincoteague Bed and Breakfast the weekend of May 5. To make a reservation, please call 800-221-5620 or visit our website.