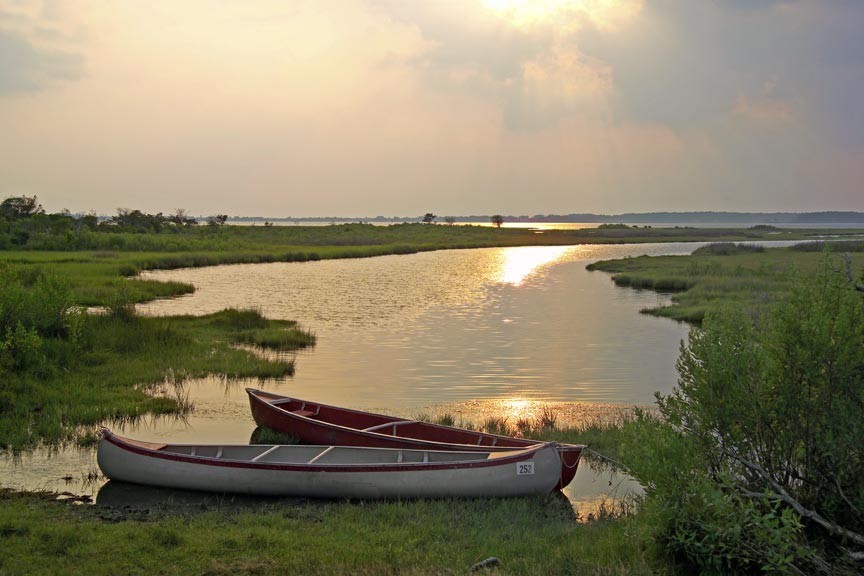 Thinking of taking a spring vacation on Chincoteague Island? That's a great idea – and now is a good time to finalize your plans for a Chincoteague Island spring getaway!
A spring vacation on Chincoteague Island is a different experience from a summer visit and can make you feel like you're a local. Most of our island's visitors come during the summer, lining the sidewalks, clustering on the beaches, and attending festivals and enjoying the famous Chincoteague Island pony swim.
The thing is, the sidewalks, beaches, and ponies are here year 'round and our weather is mild enough that all a spring vacation on Chincoteague Island really means is that you get more of the island to yourself! There's even a Spring Pony Roundup in April!
Honestly, winter and spring visitors to Chincoteague Island likely have the very best of experiences: the island is waking up in spring, with lovely blossoms beginning to push their way up into the sun and various spring birds, like the Piping Plover, arriving for their annual courtship rituals in Chincoteague National Wildlife Refuge.
Around the village, shops, galleries, and restaurants are open and many events are taking place. We mentioned the as-of-yet unscheduled Spring Pony Roundup. There are also such fun distractions as the Friday Classic Film Series and the CIAO Concert Series at the Island Theatre through May; the In Search of the Shamrocks event downtown on March 12th; the Easter Decoy & Art Festival March 25th and 26th; Chincoteague Seafood Festival May 7th, and more!
Strolling the beach or taking a hike on Assateague to see the ponies is always a great idea but, when the weather doesn't participate, as it sometimes does not during a spring vacation on Chincoteague, the village offers plenty of pleasant distraction with some bowling at Libertino Lanes, a little novel perusing at Sundial Books, or just enjoy some delicious Chincoteague oysters, clams, scallops, crabs, and fish, served fresh from our waters.
Miss Molly's Inn Bed and Breakfast is open all year round, too – ready to help you make the most of your spring vacation on Chincoteague Island. The Victorian charm of Miss Molly's Inn is combined with the best of modern comforts and our convenient location on Chincoteague's historic Main Street, puts you just minutes from shops, restaurants, and more!
So go ahead: discover a whole new island here on Virginia's Eastern Shore with a spring vacation on Chincoteague!