December 10, 2018 by Corey A. Edwards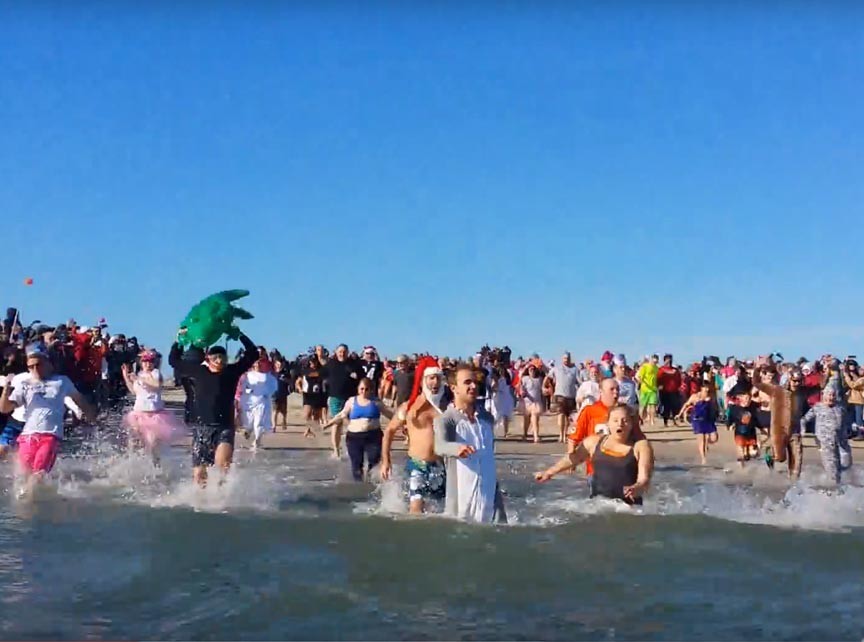 Kick off the 2019 the right way by flinging yourself headlong into Assateague Island's freezing surf on New Year's Day during Chincoteague Polar Pony Plunge 2019!
There are lots of polar plunges on New Year's Day but Chincoteague's is different from all those others.
How?
Well, for one thing, ours occurs off the beach of Assateague Island – I guarantee you no one else's does that. Oh, and ours is a polar PONY plunge, not just a polar plunge. This is Chincoteague Island, after all, home of Misty and many other wild ponies, so it only follows.
Read the rest of this page »