May 12, 2016 by Corey A. Edwards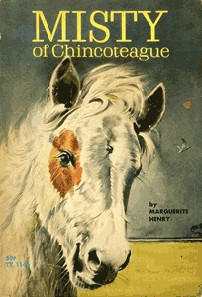 Chincoteague Island is famous for a number of reasons but one of the bigger reasons is a children's book by Marguerite Henry entitled "Misty of Chincoteague."
"Misty of Chincoteague" is the touching story of one of Assateague's wild ponies and the two children who hope to purchase her at Chincoteague's annual wild pony swim and auction.
A beautifully written and gorgeously illustrated book aimed at children but enjoyed by people of all ages, "Misty of Chincoteague" is second only to "Black Beauty" as America's best selling horse book. It was even made into a movie, filmed here on Chincoteague and starring David Ladd.
Read the rest of this page »
March 11, 2016 by Corey A. Edwards
April 1st and 2nd are the dates set aside for the 2016 Spring Pony Roundup on Assateague Island – the bi-annual opportunity to see the beautiful wild ponies of Chincoteague!
The Chincoteague Volunteer Fire Company rounds the ponies up three times a year. Once in summer, for the annual and famous July Pony Swim and Auction (July 27, 2016 – by the way), then two more times in the spring and then fall for an overall health check to see if any new foals have been born.
Read the rest of this page »
March 14, 2015 by Corey A. Edwards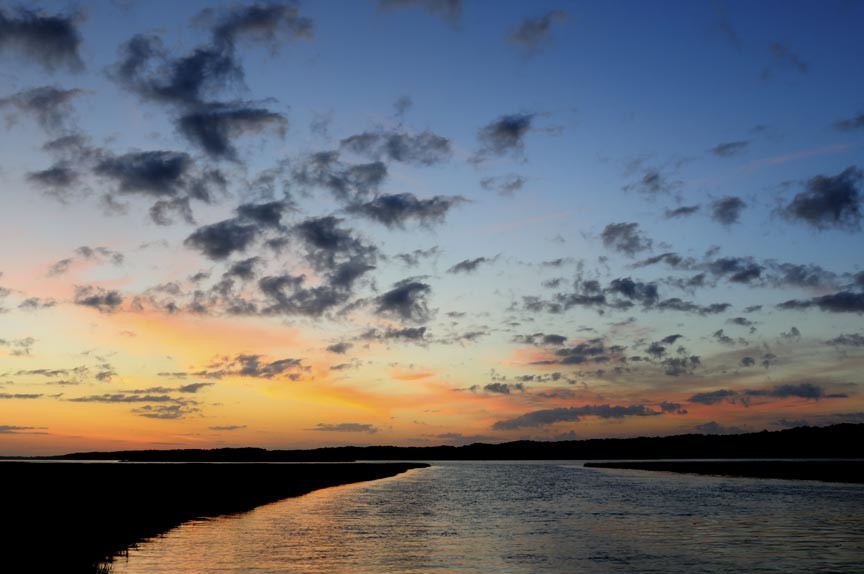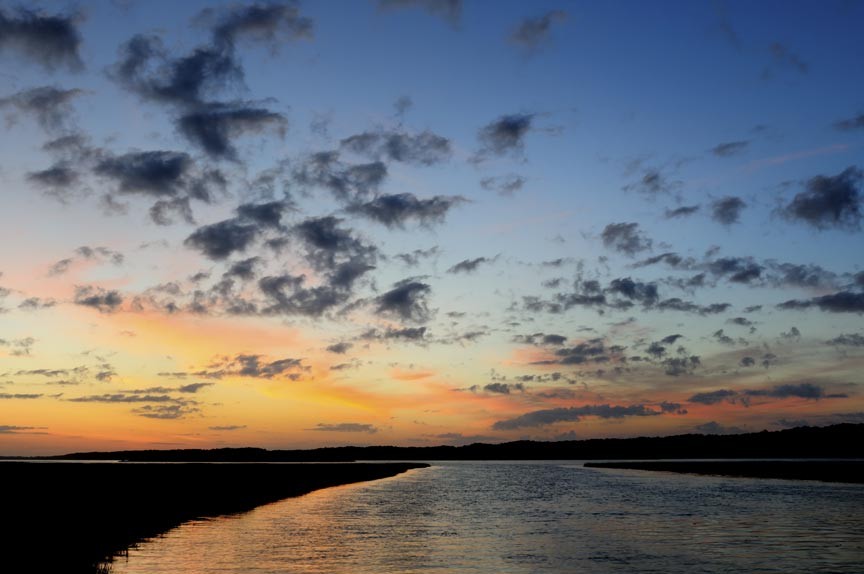 Coastal Living magazine recently picked Chincoteague, Virginia as America's Happiest Seaside Town – #1 out of a list of 10 finalists. We here on Chincoteague Island just nodded and smiled: yeah – we knew that!
Coastal Living's breakdown of America's Happiest Seaside Towns for 2014 included some wonderful places – such as Saugatuck, Michigan, Captiva Island, Florida, and Haleiwa, Hawaii – but we weren't too terribly surprised to find ourselves at the top.
There are lots of things about Chincoteague Island that qualify it as America's #1 happiest seaside town
Read the rest of this page »
May 21, 2012 by insideout
Each July, thousands of people from all over the world come to the small island of Chincoteague to watch the wild ponies swim across the Assateague Channel.
It's a festive occasion. People get up early and cast about for the best vantage points. Those who brave mud and water are rewarded with spectacular views of the horses as they come ashore. Everyone encourages the horses with cheers. Everyone feels happy and relieved when they finally make it across.
Read the rest of this page »
Our Chincoteague Island Bed and Breakfast still has some availability over Memorial Day Weekend. Take advantage of the three day weekend, and spend it on beautiful Chincoteague.
Chincoteague Island doesn't have a Memorial Day Parade. It does, however, have a unique event over the weekend: The Blessing of the Fleet. The Blessing takes place late Sunday afternoon, May 27th. Blessings are offered for a productive commercial fishing season and for safe boating for all. This is a tradition as old as boating itself, and it is wonderful to witness it and take part in it.
Prior to the Blessing of the Fleet, the trio 3 Sheets will perform at the Dock. Stretch out on a blanket on the grass, or float offshore in a boat as you listen. 3 Sheets frequently gets Chincoteague crowds rocking with their Celtic, nautical, traditional and contemporary music. In honor of the Blessing of the Fleet, on May 27th, 3 Sheets will focus on nautical music. We can't wait!
The rest of Memorial Day Weekend can be spent discovering the abundant outdoor recreation opportunities of Chincoteague and Assateague Islands. Take a scenic cruises to view the wild ponies of Assateague, rent kayaks, climb to the top of the Assateague Lighthouse, walk mile after mile of sandy beach. We provide bikes to guests of our Assateague Bed and Breakfast, and we'll plan other excursions for you if you like.
Of course, you may want to do nothing more than sit on one of the porches at Miss Molly's Inn and enjoy the sea breezes and the big views. Try the hammock on our second story deck, or curl up with a good book and a glass of wine and watch for humming birds in the colorful English Gardens.
February 24, 2012 by insideout
People are already reserving rooms at our Chincoteague Island Bed and Breakfasts during a number of upcoming spring events. We're not surprised, since it is really starting to feel like spring around here. We've been having quite a few warm and sunny days, but nights are still reliably chilly, and sometimes even downright cold.
In any event, spring is on the way and some folks are already planning for it. Please read on for a list of fun events talking place on Chincoteague Island in April, 2012.
Second Saturday Art Stroll. There are Art Strolls in Chincoteague on the second Saturday of each month, beginning in April and lasting through November. Galleries and shops stay open late and host special events such as artist receptions and live music. The first Second Saturday Art Stroll in 2012 takes place April 14 from 6:00 to 10:00 p.m.
Spring Pony Roundup. Most folks have heard about the annual Pony Swim that takes place each July, but many haven't heard about the Pony Roundup that occurs each spring. The Assateague Ponies will be visible to the public in the southern corral on Assateague Island on Friday, April 13 at 4:00 p.m. (the Southern Herd), and Saturday, April 14 at 10:00 a.m. (the Northern Herd).
Chincoteague Daffodil Festival. We celebrate those perky yellow flowers each spring. This year it takes place April 14 and 15. Join us for the annual Flower, Home & Garden Show and Annual Spring Craft Show.
Of course, you could just come to our Chincoteague Island Bed and Breakfast this spring for a few days of relaxation and / or romance. You don't need special events for that!
January 31, 2012 by insideout
Spring is a wonderful time for a Girlfriend Getaway at our Chincoteague Island, Virginia Bed and Breakfast. We open for the season on February 10, 2012. Plan your getaway now, and be here in time to see the snowbells in bloom.
February and Valentine's Day are often linked with romance and romantic getaways. That's just swell for people who are in relationships. For single people, however, it can be disheartening.
It doesn't have to be that way.
You don't need a romantic relationship to travel; it's fun to travel with a friend or two. Indeed, sometimes it's even more fun to go away with girlfriends. That's why Girlfriend Getaways were invented.
This spring, reconnect with old friends or make memories with new friends. Take advantage of the Spring Special at our Chincoteague Bed and Breakfast, and stay three nights for the cost of two. Don't let couples have all the fun.
Chincoteague is a quiet small town, but there is plenty to do here. Walk over to Sundial Books, where you can curl up in a comfy chair with a cup of coffee and get lost in a book. Ride bikes across the bridge to Assateague Island, where you can walk on the beach, climb to the top of the lighthouse, and explore miles of trails. Borrow binoculars and head out to the Chincoteague National Wildlife Refuge, where thousands of migratory birds rest and feed. Take a boat tour around the islands, or paddle around them yourself.
Enjoy gourmet breakfasts here at the inn, and ask about our afternoon English Tea. Mention this blog and receive a free afternoon tea with the purchase of one. If you loved tea parties as a child, you'll find they're even better as an adult.
Call a few friends who like to do what you like to do, no matter what that is. Then plan a Girlfriend Getaway at Miss Molly's Inn, and celebrate the arrival of spring.
December 30, 2011 by insideout
The arrival of the new year inspires many of us to review our lives. It is a concrete marker of the passage of time, and as such, it sparks reflection. We think about the past year, about what we wanted to do and what we did. Our thoughts then shift to the coming year.
Travel should always be included in plans for the new year. We may not all be able to leave the country for lengthy vacations in exotic locations, but we can all escape for a weekend or two at some point. When you do, make it special.
Our Chincoteague Island Bed and Breakfast is well situated for a weekend getaway. We are about 2 hours from Norfolk, Virginia, 3 hours from Annapolis, Maryland, and 3.5 hours from both Baltimore and Washington D.C. Once you escape city traffic, the drive is relaxing and beautiful.
Miss Molly's Inn, our Chincoteague Island Bed and Breakfast, is located in the heart of the historic village; the setting is quite unlike the large metropolitan areas few hours away. Once settled, you need not use your car again. Use the inn's bicycles to explore our island and neighboring Assateague Island, where the famous wild ponies live. Ride to walking trails and beaches, or ride simply for the joy of feeling the breeze on your cheeks.
Many of our guests decide to indulge in the real English Afternoon Tea offered at Miss Molly's. Think homemade scones dripping with jam and cream, strawberries and cream. There is nothing quite like an English Tea; the simple act of sitting down in the middle of the afternoon to delight in food and drink and good company is extraordinary in itself.
Folks who still have room for dinner will find a number of excellent restaurants within pedaling distance: Etta's Channel Side Restaurant, AJ's on the Creek, Steamers – All You Can Eat, The Village Restaurant, and more.
Chincoteague Island is close enough to Norfolk, D.C, Annapolis, and Baltimore to visit often. Yet it is hard to imagine a place that feels more different than these big cities. The pace of life on Chincoteague is slow and relaxing. It invites leisurely walks on the beach, and long hours with a good book by the fire.
The time for New Year's resolutions has come. Resolve to travel to our Chincoteague Island Bed and Breakfast in 2012. Make your plans now, and take advantage of our Spring Special: stay three nights for the price of two, or four nights for the price of three (and so on). When you look back on the year on December 31, 2012, you'll be so pleased you did.
Happy New Year!
November 30, 2011 by insideout
It's true. Spring is a glorious time on Chincoteague Island and Assateague Island. The coast of Virginia usually has mild winters, so spring comes early. Crocus, Hyacinth, and Glory-of-the-snow start popping up in February, which is when our Chincoteague Island Bed and Breakfast opens for the season.
Spring is a natural time to travel. Most folks put their heads down and get to work after the busy holiday season. They think of little besides work and family commitments for some six weeks, and by the middle of February, they're ready to look up and have some fun. They're ready to breathe in some new air. There is no finer air than the air of Chincoteague and Assateague Islands.
Spring 2012 Special at Miss Molly's Chincoteague Island Bed and Breakfast.
To inspire much-needed travel, we're offering a Spring Special at our Chincoteague Island Bed and Breakfasts. Stay three nights for the price of two nights, or four nights for the price of three.
Chincoteague and Assateague Islands encourage relaxation. The sound of the surf against the beach is never far from the ear. The breeze, be it chilly or mild, feels cleansing. The outdoors feels inviting; we find ourselves wanting to go for long beach walks and meandering bike rides. We want to hop in kayaks and explore coves and bays. We want to get as close as we can to the Wild Ponies of Assateague. We want to watch birds, throw frisbees, and sit on the porch with a blanket on our laps and a good book in our hands. That's what a spring vacation is all about.
It's not too early to plan a spring vacation. In fact, it's the perfect time. Take advantage of our Chincoteague Island Bed and Breakfast Spring Special, and make your plans today.