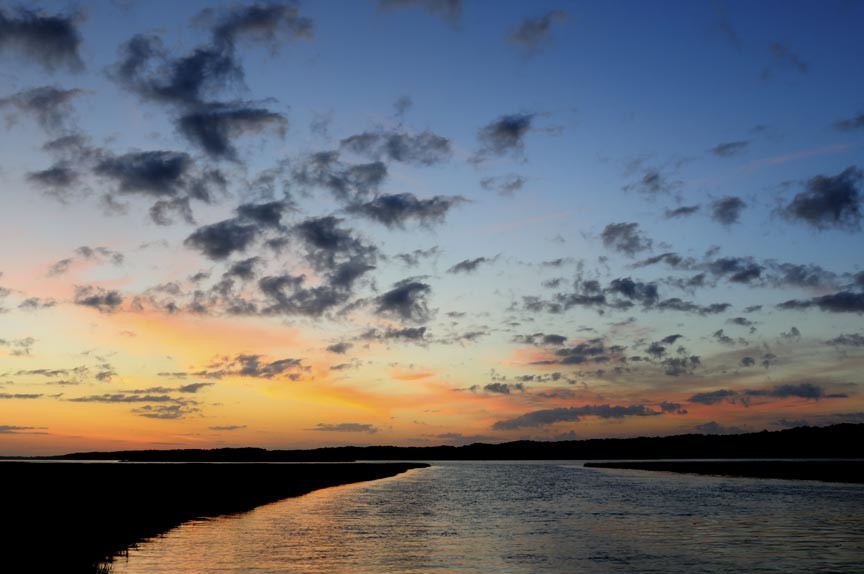 Coastal Living magazine recently picked Chincoteague, Virginia as America's Happiest Seaside Town – #1 out of a list of 10 finalists. We here on Chincoteague Island just nodded and smiled: yeah – we knew that!
Coastal Living's breakdown of America's Happiest Seaside Towns for 2014 included some wonderful places – such as Saugatuck, Michigan, Captiva Island, Florida, and Haleiwa, Hawaii – but we weren't too terribly surprised to find ourselves at the top.
There are lots of things about Chincoteague Island that qualify it as America's #1 happiest seaside town:
Chincoteague may also be a popular tourist destination but first and foremost we're a historic fishing village. The pace of life here tends towards the slow and the quaint – and ewe wouldn't have it any other way!
Another reason we're one of the country's happiest seaside towns is the
wild ponies of Assateague Island
and their annual
pony swims
. Immortalized by Marguerite Henry's popular story book "
Misty of Chincoteague
," the wild ponies and the pony swims are the single biggest draw for visitors to our island.
Chincoteague is the gateway to the Assateague Island National Seashore and the Chincoteague National Wildlife Refuge. This translates to an area that's a birder's paradise and a fisherman's dream. Come walk the shores with rare, migratory seabirds, revel in the majestic sunsets, and witness dolphins frolicking in the waves. How could we not be happy?
Chincoteague has plenty of history, too! From the storied
Assateague Lighthouse
, to our role in Virginia's fishing industry, Chincoteague has long been firmly on the map, as they say.
Chincoteague Salts
alone, also known as the Chincoteague Oyster, are so popular and famous that non-native oysters are sent here to bathe in our waters to get a touch of that distinctive, Chincoteague Oyster flavor! There's nothing like a genuine specimen, however.
Another thing that makes Chincoteague one of America's happiest seaside towns is that, though our island is only seven miles long and one and a-half miles wide, there is just so much to do here: fishing, boating, surfing, sunbathing, shell collecting, biking, hiking, canoeing, kayaking, shopping, dining, or just lolling about the beach!
No matter what it is that brings you to Virginia's Chincoteague Island – America's Happiest Seaside Town – let us pamper you at the historic Miss Molly's Inn Bed and Breakfast. Marguerite Henry stayed here and found it so relaxing she wrote "Misty of Chincoteague" while on the premises! Allow us to make you just as comfortable (if not necessarily as productive) during your Chincoteague getaway – you'll not regret it!