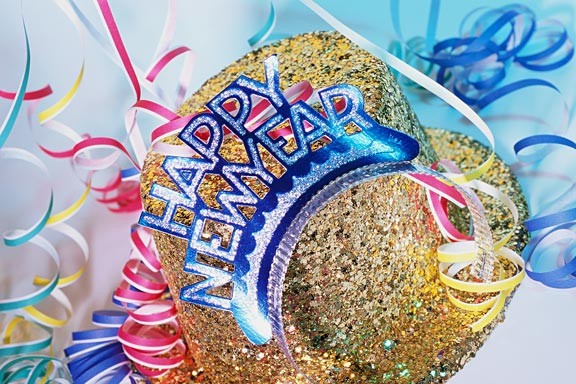 One of the great things about Chincoteage Island is our tendency to march to the beat of a different drummer on occasion. Take New Year's Eve for example.
New Year's Eve on Chincoteage Island can be celebrated in the normal way, I suppose – whatever that means – or you can take part in the Pony Island Horseshoe Drop & Costume Promenade.
And what is that, exactly, you ask? Allow me to illuminate:

The Pony Island Horseshoe Drop & Costume Promenade begins at 10pm on New Year's Eve in the Robert Reed Downtown Park. Revelers and lookers-on will collect to witness the Costume Promenade: anyone so inclined is encouraged to don whatever weirdness they have that fits in with this year's theme of Space Cowboys and Island Indians … or just wear something crazy. We're not sticklers.
This year's theme is based on our being home to the World Famous Saltwater Cowboys and our being only a minor hop, skip, and a jump away from the country's original space port on Wallops Island. See? There's a thread of sense in there, after all. Costumes will be judged for different categories and prizes will be awarded. How's that for impetus?
So dress up or just come on down to witness the spectacle. Which ever you choose, be sure to bundle up in hat, coat, and gloves and you'll probably kick yourself if you don't bring along a camera as well. Pictures or it didn't happen, as they say …
As midnight draws nigh, we'll begin the countdown for the drop of the lighted horseshoe, signaling the end of 2013 and the beginning of 2014. That's right, a lighted horseshoe. You expected something else for New Year's Eve on Chincoteage Island?
New Year's Eve on Chincoteage Island
Miss Molly's is open year round and Chincoteage Island is always a pleasure to visit so don't hesitate to check our booking calendar for openings. We're confident you'll have the time of your life and leave aching for more.