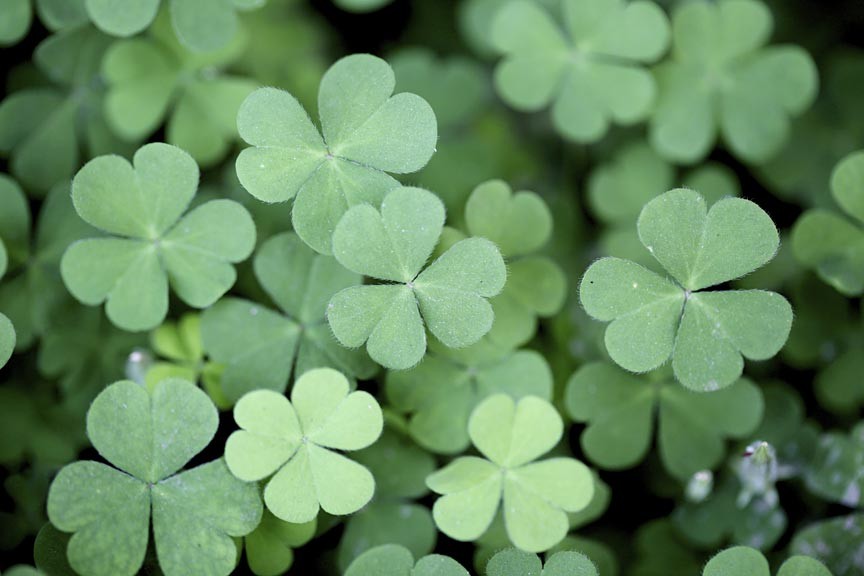 Make it a Chincoteague Saint Patrick's Day this year by joining in on the island's popular, annual Shamrock Scavenger Hunt!
Chincoteague Island's annual shamrock scavenger hunt – In Search of Shamrocks – occurs March 14th, the Saturday before St. Patty's Day, 2015. This popular, yearly event sees residents and visitors out and on the hunt for those green shamrocks!
To play, all you need do is collect an In Search of Shamrocks game card from any participating store and then begin your scavenger hunt for shamrocks hidden throughout Chincoteague Island's businesses. Once you have the card filled out – good job! – head to Don's Seafood Restaurant, where your completed card gets you entered into a drawing for lots of fun perks and prizes from local merchants!
Participants are encouraged to wear their best green or other, festive St Patrick's Day-themed costumes during the scavenger hunt but a costume isn't required to compete – it's just good fun (and might keep you from getting pinched)!
A Chincoteague Saint Patrick's Day also marks the beginning of spring on Chincoteague and, as such, now is a GREAT time to take a Virginia Coast getaway and see the changing landscape of the island. Come walk our beaches and those of Assateague Island to witness the unfolding grandeur of our warming world: alive with wild ponies, water fowl, the sound of waves, and the scent of sea-salted fresh air.
Many consider times like these, "off-season," as the best time to visit Chincoteague Island: The crowds are lesser, the beaches and streets quieter and more relaxing, the genuine warmth of our quaint, tight-knit, Virginia coast island community is that much more apparent.
Chincoteague Saint Patrick's Day Shamrock Scavenger Hunt
Saturday, March 14th, 2015
Collect your In Search of Shamrocks game card from any participating store
For more information: www.chincoteaguemerchants.com
Chincoteague Lodging
Miss Molly's Inn Bed and Breakfast is open year-round, allowing you the opportunity to come see for yourself just how beautiful it is here, no matter which of the seasons on Chincoteague Island you experience! Our seven bedroom Victorian bed and breakfast is conveniently located on Chincoteague Island's historic Main Street, just minutes from the shops and restaurants participating in the St. Patrick's Day shamrock scavenger hunt. With beach supplies and an insider's knowledge of the islands, we'll help you to enjoy the vacation of a lifetime.