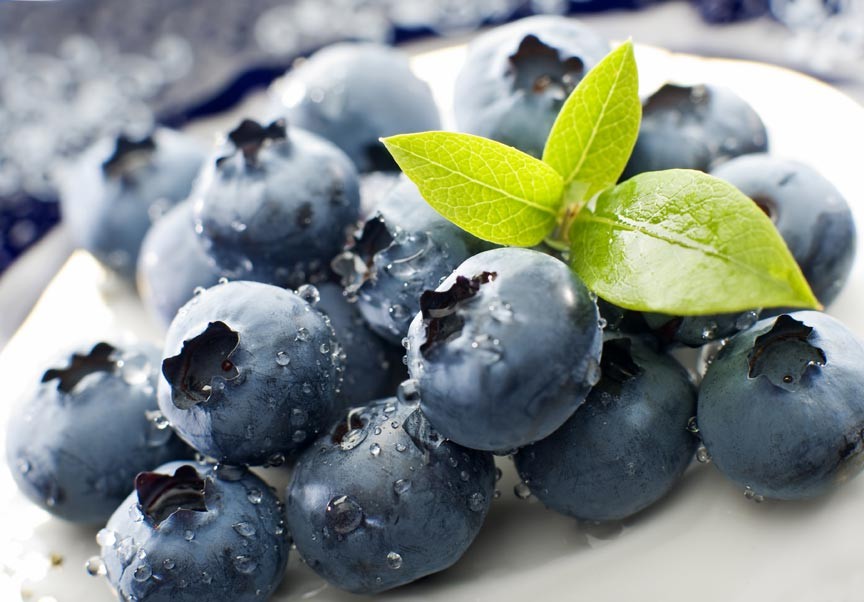 Save your appetites – the 28th annual Chincoteague Island Blueberry Festival is coming: the weekend of July 24th through the 26th, 2015!
Held every year on the weekend preceding the annual and famous Chincoteague Island Pony Swim, the Chincoteague Island Blueberry Festival is a long time tradition on the island – just two years short of 3 decades, this year – and every year it gets bigger, better, and blueberrier! And why not? Chincoteague Island is a great destination no matter the occasion.
And blueberries? Bite size, delicious, and good for you – could there be a more perfect fruit?
To celebrate this humble, little berry, Chincoteague Island goes all out with all the fresh, juicy, blueberries you can eat and/or carry home with you! You have to act fast, though! Despite the vast quantities assembled for the festival, each year the blueberries sell out – so don't arrive late!
Beyond blueberries, the Chincoteague Island Blueberry Festival is the largest fine arts and crafts fair Virginia's Eastern Shore sees, with well over 100 artisans hailing from all over the southern United States, proudly displaying and selling their handmade wares.
Then there's the entertainment:
Friday, July 25th
Cole & Young: 9am – 1pm
Acoustic pop.
Gus the Bardic Troubadour: 12pm – 2pm
Modern Irish folk music. Formerly with the band, "The Celtic Islanders."
Saturday – July 26th
Hemlock Hollow: 9am – 1pm
An eclectic mix of Americana, bluegrass and folk in addition to acoustic covers and originals.
Black Elvis: 1pm – 3pm
Only Clarence Giddens is Black Elvis.
Winship Wheatley: 2:30pm – 4:30pm
Top 40 cover songs and original music.
Rick James: 3pm – 4:30pm
Acoustic Country (no, not the "Super Freak" Rick James from the 70's).
Sunday – July 27th
Rick James: 9am – 11:15pm
Acoustic country.
MoonStruck Music: 11:30am – 3:00pm
Toe-tapping country.
Deedra Ervin: 12pm – 3:15pm
Pop vocalist fresh off of Rising Star.
Mike Hawker: 1pm – 4:30pm
Covers and original folk, country, rock, blues, and bluegrass.
The Chincoteague Island Blueberry Festival will also feature the stunning prestidigitation of Jamel the Magician!
Don't miss it!


The 28th Annual Chincoteague Island Blueberry Festival
July 24th, 25th, & 26th, 2015
Chincoteague Center
6155 Community Drive, Chincoteague Island, VA
www.chincoteagueblueberryfestival.com
Chincoteague Island Blueberry Festival Lodging
As always, Miss Molly's Inn Bed and Breakfast is here for you whenever you come to Chincoteague Island. Our historic inn offers old-world charm combined with the best of modern comforts to provide you with the kind of accommodations most travelers only dream about. Stay at Miss Molly's Inn Bed and Breakfast and discover true comfort.