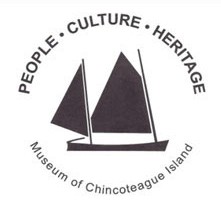 Virginia's Chincoteague Island has a long and colorful history and a visit to The Museum of Chincoteague (previously The Oyster & Maritime Museum) is sure to both entertain and enlighten!
The Chincoteague island community has a 200-year history that is a rich gumbo of native Americans and European explorers, revolutionary soldiers and wild ponies, shipwrecks, oysters, and the Civil War.
This small, barrier island lying just four miles off the Virginia Coast has seen a lot and, as "America's Number One Beach Town", is still weaving its story.
The Museum of Chincoteague is dedicated to collecting, archiving, and interpreting this history for present and future generations. Exhibits in the museum shed light upon the stories of Assateague Lighthouse, the Chincoteague oyster industry, Marguerite Henry's iconic ponies Misty and Stormy, and hundreds of other artifacts and histories – both oral and written – that tell the fascinating story of Chincoteague Island.
Not your typical local museum, the Museum of Chincoteague also houses an aquarium populated with local saltwater flora and fauna, a fascinating and charming collection of discarded items turned into homes by larval oysters, and a collection of shells from all around the world!
The Chincoteague Museum is presently part of a collaborative effort with the Chincoteague Island Library to collect and preserve the voices and stories of the people of Chincoteague Island. Called the Chincoteague Island Life History Project, its aim is to create an archival insight into the culture, heritage, and history of the Chincoteague island community. You can view a number of the collected videos for the Chincoteague Island Life History Project here.
The Museum of Chincoteague
7125 Maddox Blvd.
Chincoteague Island, VA
Located on Maddox Boulevard just outside the entrance to the Chincoteague National Wildlife Refuge, the Museum of Chincoteague is open Tuesday through Sunday between Memorial Day and Labor Day and Friday through Sunday between Labor Day and Thanksgiving – 11am to 5pm. For more details, please visit chincoteaguemuseum.com
Museum of Chincoteague Lodging
Miss Molly's Inn Bed and Breakfast is not just proud of Chincoteague Island history but part of it! Our Victorian Chincoteague Inn was built in 1894 by Mr. J.T. Rowley, the "Clam King of the World," famous for his "Rowley Oysters." Then there's the author of "Misty of Chincoteague:" Marguerite Henry stayed in Miss Molly's Inn while researching her famous book – and you can stay in the same room during your visit. Whatever it is that inspires your Chincoteague Island getaway, the Victorian charm of Miss Molly's Inn is the perfect compliment – see you soon!