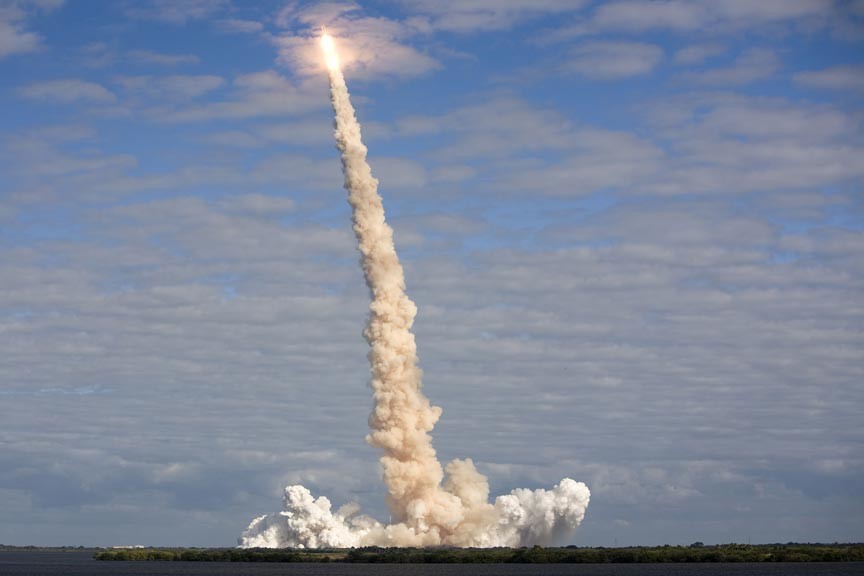 When you think of Chincoteague Island, what's the first thing that comes to mind? Ponies? Warm beaches? How about NASA rocket launches? It's true, you can watch them from Chincoteague!
Chincoteague Island is popular for many reasons.
First, there are the wild horses of Assateague Island and the upcoming annual pony penning, swim, and auction.
Then there is Marguerite Henry's famous children's book: "Misty of Chincoteague." She got the idea for the story while staying at Miss Molly's Inn Bed and Breakfast, in fact! The book was a smash, second only to "Black Beauty," and the Hollywood adaptation that followed was filmed in part on Chincoteague. Many islanders made it into the film as extras.
Our little island is also famous for 'Chincoteague Salts' oysters and our once thriving fishing industry. Chincoteague Bay has virtually no fresh water so the oysters from our waters are uniquely full of Atlantic salt. Unfortunately, the oyster beds were overfished and 'Chincoteague Salts' have been a rare commodity since the early 1900s.
Chincoteague Island is also known as the gateway to Assateague Island National Seashore and the Chincoteague National Wildlife Refuge. Historic Assateague Lighthouse is also a prominent draw.
But did you know Chincoteague Island was also famous for NASA rocket launches?
No, NASA does not have a launch pad on Chincoteague or Assateague – but they do on neighboring Wallops Island. Consequently, you can see a NASA rocket launch from Robert Reed waterfront park near the south end of Main Street! Another good location is out over Curtis Merritt harbor from south Main Street. Excellent views can also be found on the bike trail adjacent to Assateague bridge.
Of course, you can also visit Wallops Flight Facility to watch a NASA rocket launch – plus a whole lot more. The NASA Wallops Visitor Center is mere minutes away and only 4 miles from the launch pads.
If you do go to Wallops Island, you really should check out the NASA Wallops Visitor Center. The auditorium is state of the art with a nine-television, high-definition flat-screen display of the launches. The live camera feeds will give you excellent views of the launch and take you behind the scenes at the launch pad!
The Wallops Visitor Center also offers tours and has interactive exhibits and a gift shop.
Watch a NASA Rocket Launch
The Wallops Flight Facility website offers launch schedules and a guide for watching a NASA rocket launch.
Wallops Flight Facility Visitor Center
Building J20 Route 175, Chincoteague Rd, Wallops Island, VA 23337
July 1 – August 31, open daily
September – June, open Tuesday-Saturday
10am to 4pm
Chincoteague Island Lodging
Miss Molly's Inn Bed and Breakfast would love to be your home away from home whenever you're on the island. Our Chincoteague B&B offers a concierge service to assist you in booking all aspects your vacation. Book your stay at Miss Molly's today!