June 9, 2017 by Corey A. Edwards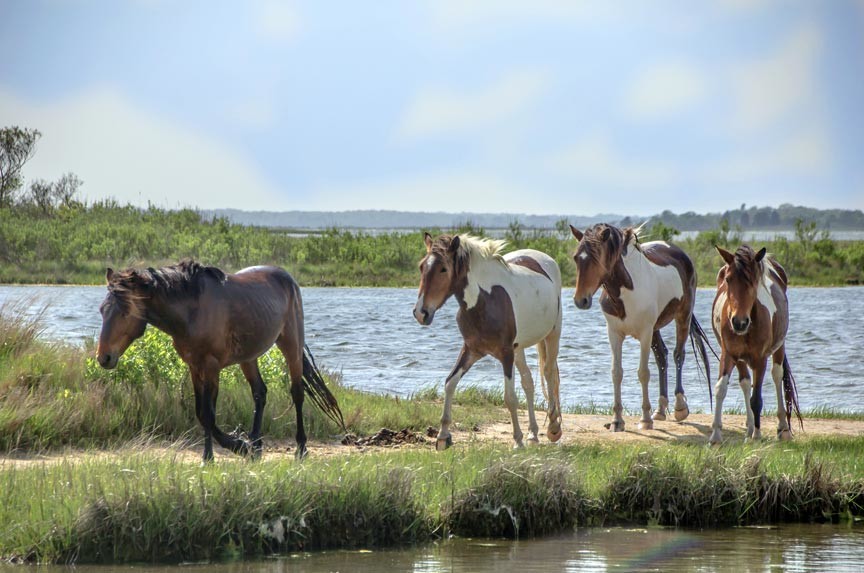 It's almost Chincoteague Pony Swim time! The 92nd annual return of the island's signature event is scheduled for July 26th, 2017!
If the date for this year's Chincoteague Pony Swim seems a touch early to you, you're absolutely correct. This is the earliest date for the swim that we have seen in many years. Consequently, time is of the essence! If you're planning on coming to witness this amazing event, you'll want to start planning your visit now.
Thousands of people come to Chincoteague Island during summer Pony Penning week. Many are surprised to learn that the event takes up a whole week. Does it really take the horses that long to swim from one island to the next? Of course not! But you have to remember that the Chincoteague Pony Swim is just the centerpiece to Pony Penning week. There's also the carnival, pony auction, fireworks, and more!
Read the rest of this page »
May 21, 2012 by insideout
Each July, thousands of people from all over the world come to the small island of Chincoteague to watch the wild ponies swim across the Assateague Channel.
It's a festive occasion. People get up early and cast about for the best vantage points. Those who brave mud and water are rewarded with spectacular views of the horses as they come ashore. Everyone encourages the horses with cheers. Everyone feels happy and relieved when they finally make it across.
Read the rest of this page »