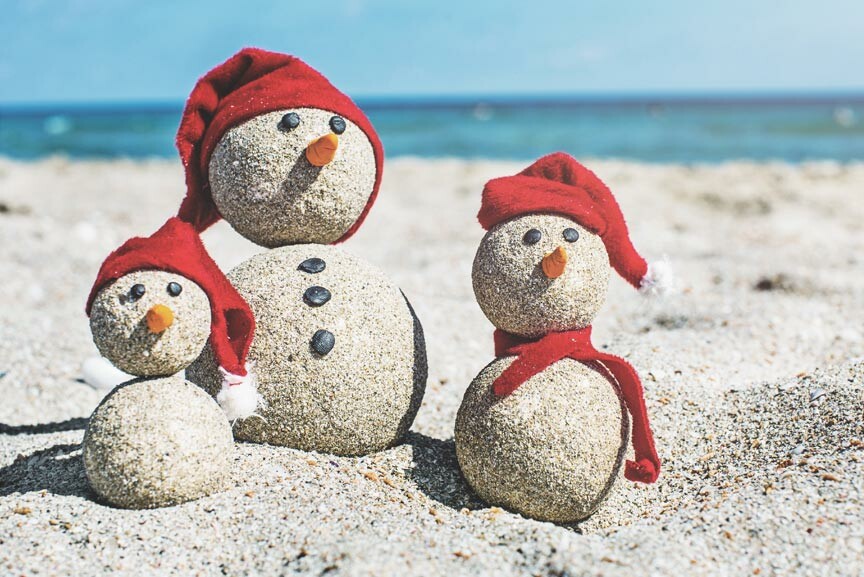 If you think Chincoteague is a lot of fun during the rest of the year, you need to see us during the holidays! Come celebrate the end of the year on Virginia's eastern shore with a Chincoteague holiday getaway!
Chincoteague Island may not be the first place that comes to mind when you think of the end of the year holidays – but maybe it should be! The island is home to many independent shops and galleries that are loaded with unique holiday gift shopping ideas.
Our local restaurants serve some of the finest, freshest seafood on Virginia's eastern shore, and the weather? After summer, fall is Chincoteague's next best season with primarily sunny skies and an average daily temp of 50 degrees Fahrenheit. Also, since it's the "off-season," you won't be fighting those friendly but cumbersome summer and pony-swim crowds.
Best of all, Chincoteague knows how to party and the last two months of the year are jam-packed with fun holiday events!
2019 Chincoteague Holiday Events
November
Nov 29th – Opening of Christmas Manor – 5pm
Come see Santa's Summer Home, lavishly decorated for the season and located right here on Chincoteague Island!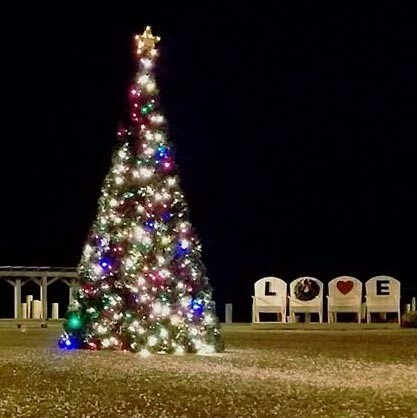 Nov 30th – Holly Day Market and Wildlife Art Gallery – 9am to 3pm
Shop the offerings of over 80 craft vendors in two buildings and free admission. Great, one-of-a-kind, handmade gifts, vintage collectibles, fresh cut greens, and wreaths.
Nov 30th – Annual Holiday Tree Lighting – 5pm
Join town officials and local celebrities at Robert N. Reed Waterfront Park for caroling and the lighting of the holiday tree. Sops will stay open late for the offical start of the Chincoteague holiday season.
December
Dec 6th – "Savor the Season" Progressive Home Tour – 5:30pm to 9pm
This progressive dinner tour features 5 delicious, wine paired holiday courses. Tickets are $50, you must be 21 years of age or older, and advanced reservations are required. Call 757-894-0924 or visit www.chincoteaguechristmas.com to reserve your space.
Dec 7th – Old Fashioned Christmas Parade – 7pm
This old-fashioned Christmas Parade down Main Street includes floats, marching bands, color guards, Saltwater Cowboys, Santa, and even King Neptune and his Mermaid Queen.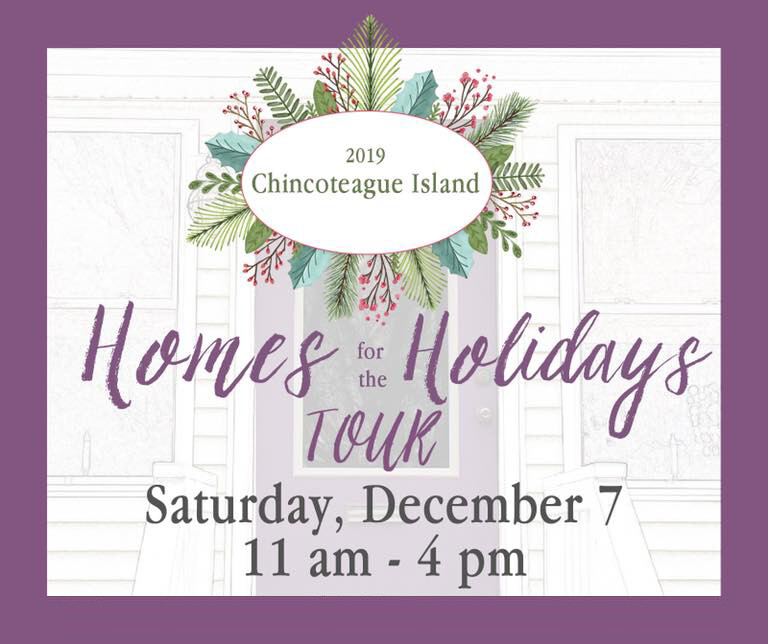 Dec 7th – 2019 Chincoteague Homes for the Holidays Tour – 11am to 4pm
This year's tour of remarkable Chincoteague homes decorated for the holidays includes 15 stops, 10 of which are new to the tour! Also includes stops at the Museum of Chincoteague, the Island Community House, the Chincoteague Library, and the Island Theatre Annex. $20. Visit the tour's Facebook page for more information.
Dec 24th – Christmas Eve Breakfast 6am – 11:30am
Take part in a delicious Chincoteague holiday tradition with Christmas Eve breakfast at Bill's Prime Seafood & Steaks.
Dec 31st – New Year's Eve Pony Island Horseshoe Drop & Costume Promenade – 10:45pm
Come ring in the new year Chincoteague style at Robert Reed Downtown Park with a wacky costumed parade and lighted horseshoe drop. Prizes awarded for costumes in various categories. This year's theme is: "It's All About the 50's. What's Your 50?"
Visit www.chincoteaguechristmas.com to learn more about Chincoteague's cornucopia of holiday events.
Chincoteague Lodging
No matter the time of year, Miss Molly's Inn is here for you. Miss Molly's is a historic Chincoteague bed and breakfast offering daily gourmet breakfasts, beach gear, concierge services, and so much more! A great night's rest in one of our 7 guestrooms will help to make your Eastern Shore getaway the very best it can be! Book your stay at Miss Molly's Inn today!