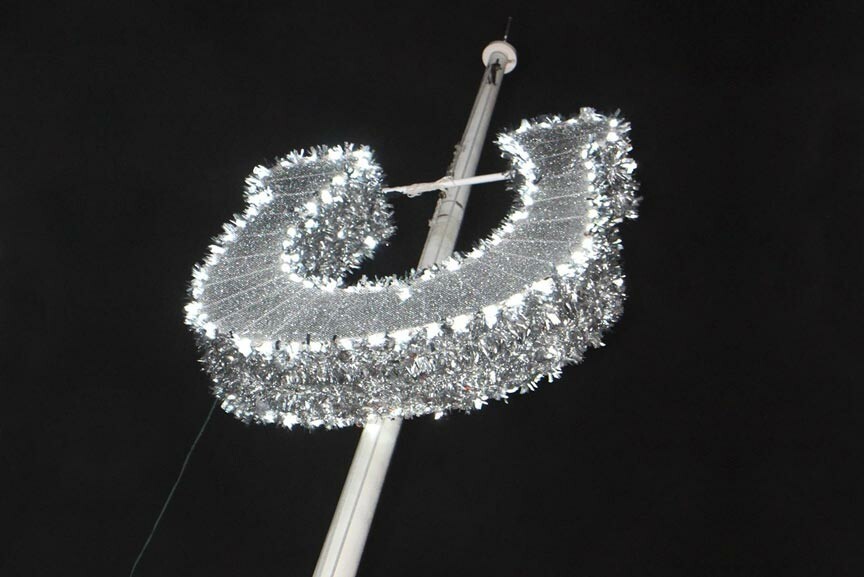 Ring in 2020 on Virginia's eastern shore with the annual Pony Island Horseshoe Drop, aka Chincoteague New Year's Eve 2019!
New York has it's Waterford Crystal ball, Atlanta has it's Peach, Prairie du Chen, WI has its … dead carp. Here on Chincoteague, we mark the final countdown to the New Year by dropping a giant, sparkling horseshoe – and you're invited!
But wait: don't go away thinking that's all we do here on Chincoteague to celebrate the arrival of the New Year. While the Pony Island Horseshoe Drop may be the culmination of the day's events, it's certainly not the only event.
New Year's Eve on Chincoteague
The last day of the year always sees a lot of fun events on the island. Many of the restaurants will be offering specials (so reserve that table now). A variety of events and sales also take place throughout the day.
As the sun begins to go down, things really heat up with a variety of public parties around town.
New Year's Eve at the Island Theatre – 8pm to 11:30pm
4074 Main St
Come dance 2019 away with a cash bar and two great, local bands: roots and bluegrass with The Salt Marsh Ramblers followed by the rock, blues and funky soul of The Fil Rhythm Band! The show end coincides with the Costume Contest and Horseshoe Drop across the street at Robert Reed Park. Get tickets and learn more .
New Years Eve Party at the American Legion – 8pm to 12:30am
4023 Main St
Enjoy live entertainment (TBD), a cash bar, and heavy appetizers at the American Legion. $10 per person or $15 per couple at the door. More information.
NYE at Steamers Restaurant with DJ Reflex & DJ Aftermath – 9pm to 2am
6251 Maddox Blvd
Join a lively crowd for food, drinks, and fun as DJ Reflex and DJ Aftermath rock the house 'til well into next year. Advanced tickets required – learn more.
Pony Island Horseshoe Drop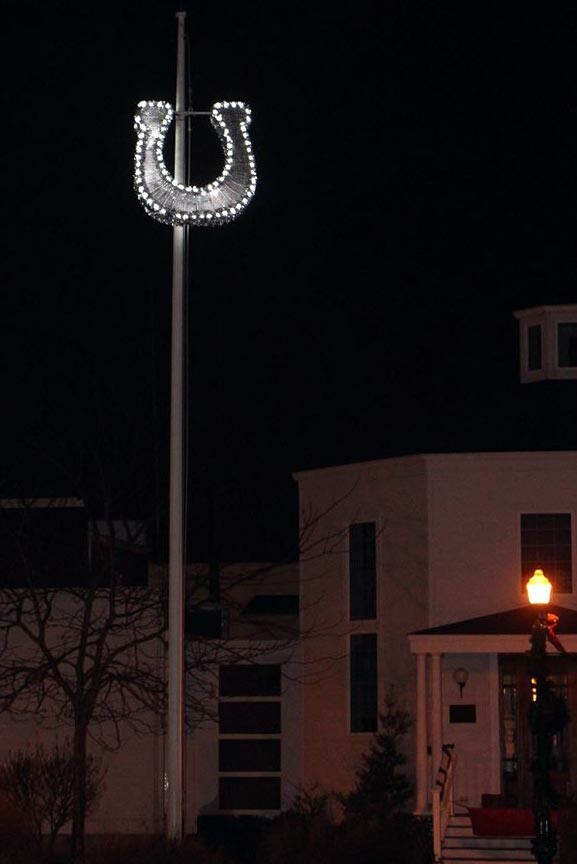 Feel free to stay where you're at through to the New Year or join a big crowd of us at Robert Reed Waterfront Park for the annual Pony Island Horseshoe Drop at midnight!
It all begins with the annual, New Year's Eve, Chincoteague Costume Promenade and Contest.
Those who are of a spirit (oh, come on – join in!) deck themselves out in a themed costume for the evening. First there is the Costume Promenade, for all those so bedecked to show off their style. Then comes the judging and prizes. Always great fun! This year's theme is "It's All About the 50's" – what will you wear?
The Costume Promenade and Contest typically leads us right up to the countdown at midnight. Once that has been accomplished, all that's left is getting a good night's rest so you'll be ready to fling yourself into the surf during Polar Pony Plunge 2020!
A Quiet Evening In
Of course, another option is a quieter and more contemplative evening at Miss Molly's Inn. Our Chincoteague bed and breakfast will have some special treats, a fire in the fireplace, and plenty to keep you entertained.
Miss Molly'sMiss Molly's Inn would love to be your Chincoteague home away from home!